Event Information
Refund Policy
Contact the organizer to request a refund.
Eventbrite's fee is nonrefundable.
About this Event
Women, Worth & Wellness is hosting a virtual event:
Women's Fearless Leadership Matters.
What do you want your LEGACY to be?
Women are natural-born leaders. In 2020, it may feel like everything is out of control and there is no certainty. But we can create our own certainty… for ourselves, for our families and for our community, because YOU MATTER. It is time to create your own legacy with claiming your personal power and leading fearlessly.
Join us as we show you how to lead fearlessly and build you worth – your self-worth and net-worth!
Why this Event is Pivotal to Attend:
This event is designed to instruct, inspire and inform women on ways that will enhance their economic power, independence and personal wellbeing. When we have this in our personal lives, we take any burden and worry away from ourselves and our family. You can then truly embrace life with your loved ones as well as making a difference in your community.
This event addresses the many vital challenges we face as a global community – challenges that call for a fearless vision fueled by courageous collaborations and guided by a heart-centered approach to leadership. This approach to leadership is one that is capable of holding the uncertainty and complexity of our current world.
Our Women's Fearless Leadership Matters Event, will consist of engaging presentations from Doctors, Mayors, published authors, health and wealth experts. Together they understand the inherent power and strength of these movements and promote health and wealth for boomer women and their family.
You will hear Empowering Presentations from these inspiring Women Fearless Leaders:
Women's College Hospital Foundation - Jennifer Bernard and Laura Pus: Women's Virtual is the next dimension of healthcare for Ontario and Canada. Virtual care is not simply telemedicine, it is an integrated system of care and solutions that will increase access, reduce wait times and ultimately create better health outcomes for everyone.
Women's College Hospital - Dara Gordon: An impact-oriented, early career researcher at Women's College Hospital who conducts research that aims to strengthen the capacity of the healthcare system to better respond to the needs of historically underserved populations and ensure healthcare is equitable for all.
Meaford Mayor - Barb Clumpus: In her second term as mayor, Barb is especially proud of the progressive and inclusive strategic priorities of council that have enabled the genesis of a culture shift to collaboration, significant improvements to our infrastructure, along with a new library to open this month, a new composite school from JK-12 including an Early-on Centre, and pivoting this year to a serious look at the health and wellness of our community.
Janice McDonald: As a global champion for women and pushing for equity since 1992, this author of Fearless will host an open discussion with women profiled in her book about their own fearless stories.
Julia White: Financial Advisor at the Co-operators will discuss how your worth and philanthropy go hand and hand. She is on a mission to help people cultivate a plan for their finances based on their values and goals.
Jessica White: As an Educator and Integrative Adult Sleep Coach, Jessica believes that prioritizing your sleep will have the biggest impact on your health and success. Learn how to identify what is keeping you from sleeping and practical strategies to optimize your sleep.
A very special thank you to our 'fearless' sponsors:
Georgian Hills Vineyards - Like the red fox that has used its agility and cunning to adapt to the evolution of the planet over hundreds of thousands of years, so too have grape growers and winemakers evolved their practices to adapt to colder climate regions. By developing cold hardy grape varieties that flourish within the moderating "lake effect' of Nottawasaga Bay, Georgian Hills Vineyards can now create distinct, elegant, vibrant cool climate wines… like no other!
The Cheese Gallery - In the heart of charming Thornbury, you'll find The Cheese Gallery. Celebrating 10 yrs in business, this cozy shop offers fine cheeses, gourmet foods, fresh pastries and the best French baguettes. Showcasing the talent of local artists who produce artisanal foods, drinks and works of art, The Cheese Gallery is a truly unique experience. www.thecheesegallery.ca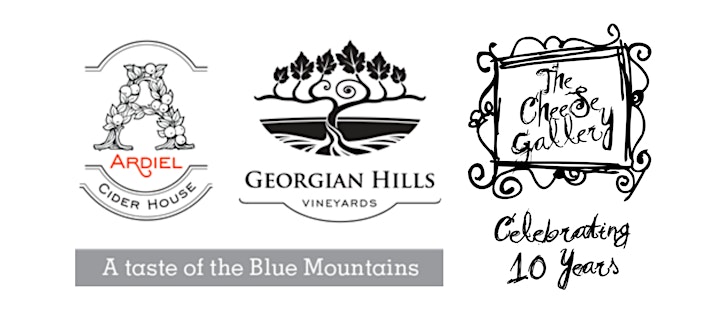 WOMEN, WORTH & WELLNESS: BEYOND THE NUMBERS
The growing financial power of women may be the most important demographic trend in the world today, but women seem to be the last to know about it.
At some point in their lives, 90% of women will be soley responsible for finances and nearly half of women – 44% - are primary breadwinners in their households today. But only 27% of women say that they 'take control' of financial and retirement planning so there is a huge disconnect between owning the wealth and understanding how to look after it.
New generations of empowered women—bolstered by unprecedented levels of education, workforce participation, rising geopolitical power, and escalating income and wealth—are assuming increasingly influential roles in their own and their family's financial management.
You will leave with the knowledge of:
The changing face of wealth
How are men and women different ( in the way they invest)
How does your gender and your lifestyle decisions make a difference to your wealth over a lifetime?
What do women want?
What does 'wealth' mean to you?
How to Be Fearless – Build your Foundation for Wealth and Well-being
5 Steps to building your own unique path
The important role charitable giving can play in this new financial path for women
And lastly what can you do about it.
Deeply researched, for this unique group of women, and packed with actionable takeaways, Julia's approach to these urgent issues brings new focus to a topic that grows more relevant each day, leaving audiences—whether they be women wanting to take charge of their own financial security or women who want to build philanthropy into their plans—with food for thought and concrete ideas for implementing and adapting to change.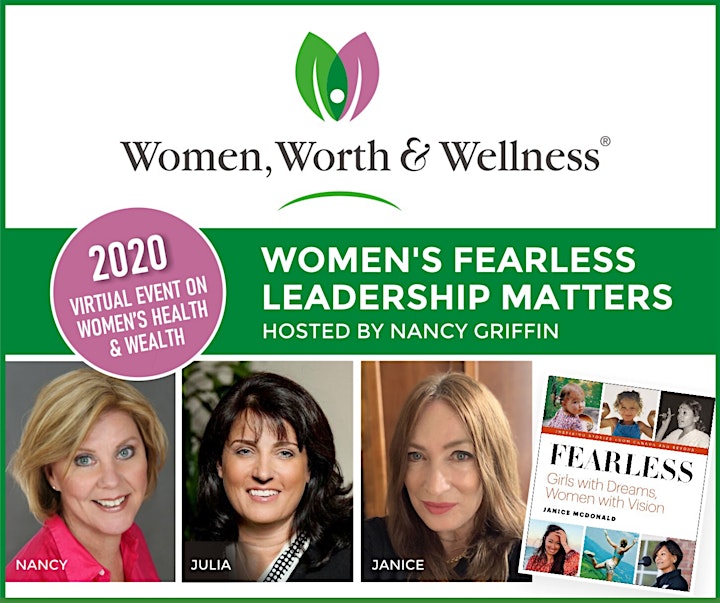 FEATURED BOOK - 'Fearless' By Janice McDonald
In this collection of inspiring true stories, Janice McDonald - entrepreneur, speaker, and host of the Fearless Women podcast - brings together more than 100 extraordinary, unafraid women and asks them to look back at the moments in their youth that set them on the path to leadership. From high-profile entrepreneurs to philanthropists, athletes, artists, and statespeople, the lives featured in this book represent the many journeys women can take to find their passion, create change, and make a monumental impact on the world around them. Some were born to leap into the spotlight, others discovered a quiet strength along the way; women who dared, who challenged convention, who found connection, or who braved it alone - each has a powerful lesson to tell about a girl who once dreamed of what she might accomplish.
Featuring touching personal photographs and deep insight into the diverse lives of fascinating, notable women from around the world, Fearless: Girls with Dreams, Women with Vision is a powerful and necessary celebration of heart and guts. Honest, relatable, enlightening, and uplifting, the images and stories in Fearless are proof of our innate ability as women to take risks, face down our fears, and blaze our own trail.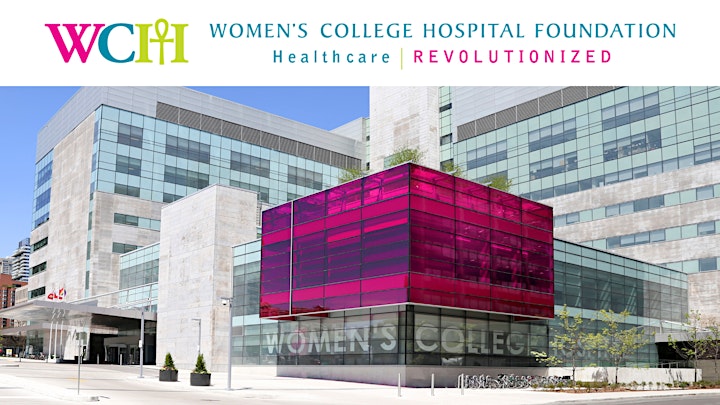 Fearless Leader - Women College Hospital
Healthcare for a Healthier, More Equitable World
Women's College Hospital Foundation - Jennifer Bernard and Laura Pus speak on Women's Virtual
Women's Virtual is the next dimension of healthcare for Ontario and Canada. Virtual care is not simply telemedicine, it is an integrated system of care and solutions that will increase access, reduce wait times and ultimately create better health outcomes for everyone.
Women's College Hospital has been working on a virtual strategy from more than two years.
When COVID-19 hit, the hospital was able to pivot almost immediately to virtual care delivering more than 75% of its services and appointments via virtual care; launched the country's first virtual assessment tool; used its virtual care infrastructure to put in place a rapid, and sustained, response to assist our province's long term care facilities.
Next we have conversation with Dara Gordon, a researcher and next generation trailblazer at Women's College Hospital
Taking into account the systemic barriers that often produce different outcomes for various populations within our healthcare system, Dara's research aims to influence and transform the healthcare system to be one that addresses these barriers, including the social determinants of health, especially for those with complex health and social needs.
In the midst of the COVID-19 pandemic, and the virtualization of most forms of care, delivering care to underserved populations across these sectors has become more challenging, especially as some may not have access to internet or a smartphone.
Additionally, the pandemic has created a rapidly changing policy environment that has changed the way that health and social care providers collaborate, virtually or in-person, to provide care to underserved populations including those who need the greatest supports.
Dara and the team at WIHV at Women's College Hospital are looking at these issues in an effort to inform policy decisions that better support these groups.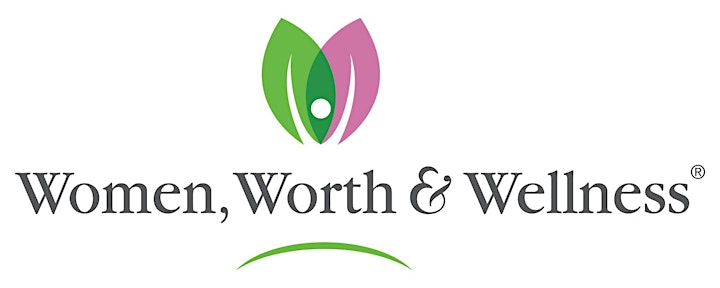 Fearless Leader - Women, Worth & Wellness
Women's Philanthropy for Boomer Women and their Daughters
Women are the New Powerful Philanthropists!
Boomer Women (born 1946-1965) and their daughters will be stewarding incredible wealth going forward and are emerging as heavy hitters in the charitable sector, as their command and stewardship of personal and family wealth grows. Daughters are watching. This is a new reality and special opportunity, to exercise the power of women and their unique leadership to truly have an impact and make a difference as they choose.
Women are earning more, likely to outlive their husbands/spouses and inherit their wealth, inheriting more wealth from their patens, such that women are expected to eventually hold the power of much of the trillions expected to pass from generation to generation over the next 40+ years. Women more and more want to connect with their deeply held values to affect noticeable social change, while giving their voice extra power with their cheque books - this is making a noticeable difference to transformation charitable giving.
With the potential to significantly change the face of philanthropy, women are strongly encouraged to increase their knowledge of sophisticated approaches to philanthropy, to review and consider all their options with the guidance of their wealth advisor and begin to establish a customized plan to meet those needs.
Fearless Women Speaker Bios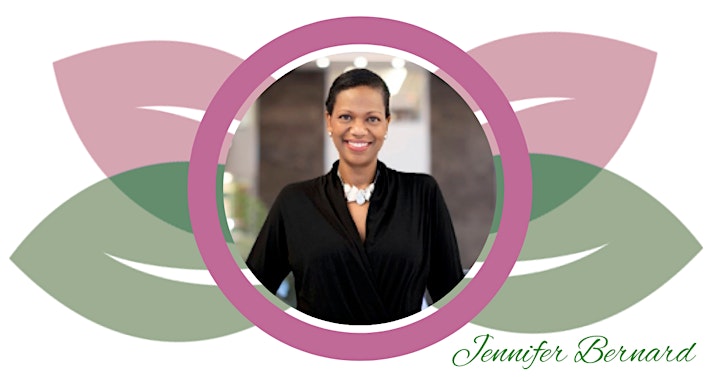 Jennifer Bernard, CFRE
Jennifer Bernard is a Certified Fund Raising Professional and has held senior leadership positions within a variety of institutions across the charitable and not-for-profit landscape including the Ontario Science Centre, Royal Conservatory of Music, Trillium Health Partners and McMaster Children's Hospital. Jennifer is currently the President & CEO of Women's College Hospital Foundation, one of Canada's oldest and most iconic healthcare institutions. Throughout her career Jennifer has led a number of high performing teams and worked with volunteers to raise more than $100 million in the non-for-profit sector.
Jennifer is an active public speaker and passionate volunteer. She supports a variety of not-for-profit Boards and organizations including the Toronto Chapter of the Association of Fundraising Professionals which supports and advocates on behalf of those within the philanthropic profession that are dedicated to building a better, more equitable world. Jennifer also serves as Chief CEO Pledge Ambassador for the Black North Initiative, created by The Canadian Council of Business Leaders Against Anti-Black Systemic Racism to challenge senior Canadian business leaders and their organizations to commit to specific actions and targets to end anti-Black system racism and create opportunities for those in the underrepresented BIPOC community.
In 2018, Jennifer was recognized as one the 25 most influential women in Canada by Women of Influence, joining a list of trailblazing women who have had significant impact on Canadian society.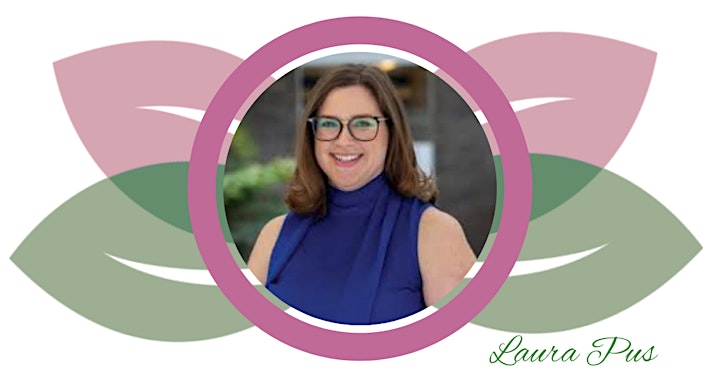 Laura Pus MBA, BSCH
Laura Pus is the Director of Women's Virtual, Canada's first virtual hospital, launched at Women's College Hospital (WCH) in November, 2019. Her work and experience focuses on program strategy, implementation and evaluation.
Previously Laura was Administrative Director of the Toronto Academic Pain Medicine Institute (TAPMI). TAPMI was created by the five major pain centres in downtown Toronto coming together to share care, so that across the five sites, patients have access to an interdisciplinary team of chiropractors, doctors, nurses, occupational therapists, pharmacists, physiotherapists, psychologists and social workers. The central triaging hub for TAPMI is housed at WCH.
Prior to her work at TAPMI Laura was responsible for implementing and evaluating a multi-institutional primary care integration project in partnership with WCH, UHN and the Toronto Central CCAC. She also has previous experience working at the MOHLTC and UHN in the office of strategy management.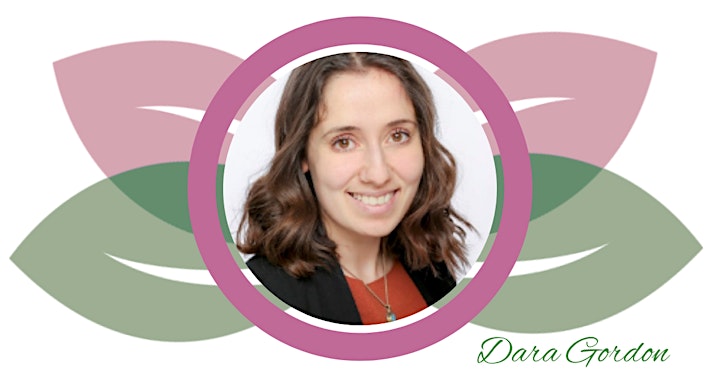 Dara Gordon, BA, MPH
Dara Gordon is an impact-oriented early career health policy researcher with the career goal of influencing and shaping the broader public discourse on key health policy issues in Ontario to reduce health and social inequities.
Dara is currently a Policy Research Coordinator at Women's College Hospital Institute for Health System Solutions and Virtual Care (WIHV), and PhD student at the Institute of Health Policy, Management and Evaluation at the University of Toronto. She is the 2020 Benita M. Warmbold Fellow in Health System Innovation and holds a Canada Graduate Scholarship.
WIHV was recently appointed as the Provincial Centre for Digital Health Evaluation. Its goal is to build capacity around evaluation of virtual health solutions within organizations throughout the province as well as nationally and internationally. Ultimately, WIHV's mission is to understand the value of digital solutions and support the uptake of those that are proven to improve care, patient experience and health system efficiency.
Within WIHV, Dara conducts qualitative research on health policy reforms, integrated care models, and the intersection between virtual care and equity.
Dara has run WIHV's policy symposia series for the past 3 years, which involves hosting policy stakeholder dialogues with key decision-makers and writing policy discussion papers to disseminate policy recommendations. In addition to publishing academic research in peer-reviewed journals and presenting at national and international conferences, Dara also seeks to advance public discourse on public health and health policy topics by publishing opinion pieces in local news publications.
Dara is a co-founder and co-chair of WIHV's Equity Committee, which advances health equity as a strategic and research priority across WIHV's portfolios and she co-founded WIHV's Equity Journal Club. Dara has worked with community organizations for over 10 years and continues to collaborate with these organizations in volunteer capacities. She holds a Master of Public Health (in Health Promotion) and an honours degree in Political Science.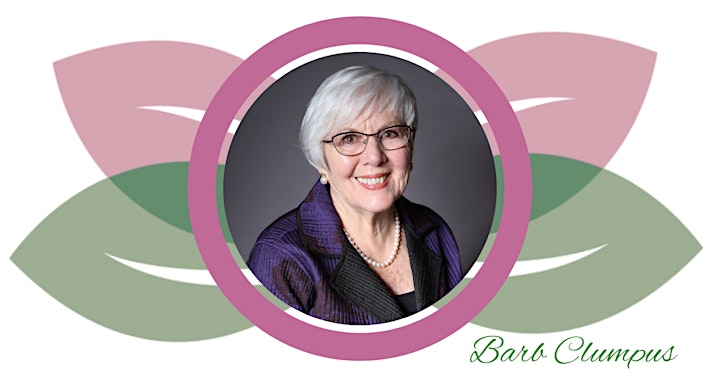 Barb Clumpus
Mayor Barb Clumpus left her role as the Executive Director of the Northern Cancer Research Foundation in Sudbury when her home was lost to a fire, and adopted the community of Meaford in 1998. In keeping with her lifelong commitment to volunteerism, community and philanthropy, she jumped into community life as the President of the Chamber of Commerce, the Founding Chair of the Meaford Hall & Culture Foundation, being named a Rotary Citizen of the Year and then, with considerable urging for leadership with a woman's perspective, on to municipal council. In her second term as mayor, Barb is especially proud of the progressive, And inclusive strategic priorities of council that have enabled the genesis of a culture shift to collaboration, significant improvements to our infrastructure, along with a new library to open this month, a new composite school from JK-12 including an Early-on Centre, and pivoting this year to a serious look at the health and wellness of our community.
A strong proponent and advocate for youth and seniors, Barb is also a caregiver for her husband who has dementia, and is delighted with her champion role as "mayor grammie" to 6 young people.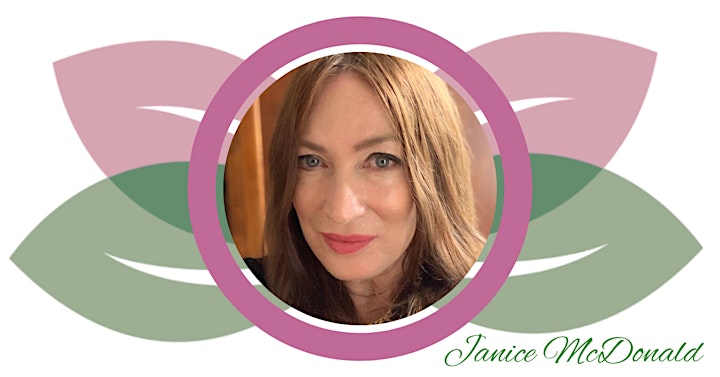 Janice McDonald
Janice McDonald knows that small hinges swing big doors. As a global champion for women, she's been pushing for equity since 1992, when she completed her first graduate degree and wrote her thesis on women on boards in Canada.
She is an award winning entrepreneur, a four time WXN Top 100 winner and 2016 WXN Hall of Fame inductee, a sought after speaker, and the co-author of three groundbreaking studies on women entrepreneurs in Canada, released in 2016, 2018, and 2020. McDonald has a BA in communications, an MA in Canadian studies, certification in conflict resolution from CICR, her ICD.D designation, and an MFA. Women-in-Trade - Los Angeles awarded her Global Trade Ambassador for Canada in 2017, and in 2018 she received an Inspiring Fifty women in tech award.
Her Fearless Women Podcast, which she launched on Women's Day 2019, shares many incredible stories like the ones you have read in her book. You can find it at the fearless.shop or wherever favourite podcasts are found.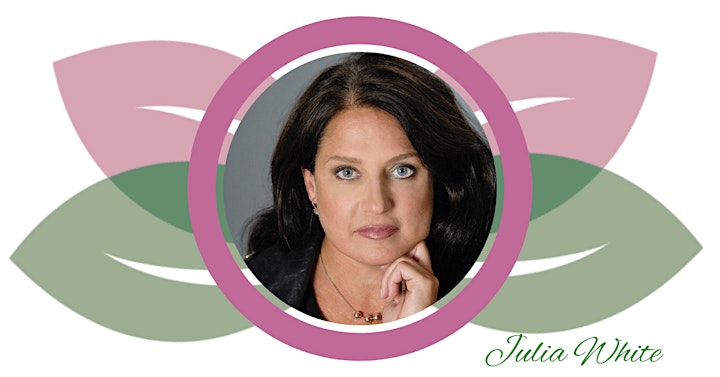 Julia White
Julia White is the owner and Financial Advisor of The Co-operators in Meaford. She is on a mission to help people cultivate a plan for their finances based on their values and goals. She helps people not only make progress, but find confidence, balance and peace along the way.
Julia draws on over 17 years of comprehensive financial planning experience, and 10 years working in the accounting industry as Director of Finance for an International Insurance Company. Julia holds a degree in Economics as well as her CPA designation, she is in the process of completing her Professional Financial Advisor Designation in 2021. Julia joined the Co-operators in 2005 and owned the Agency in Kitchener for 15 years. She went back to the corporate life and was asked to be responsible for taking care of the Strategic Credit Unions across Canada.
As of July 1, 2019, Julia moved permanently to the Blue Mountain area to take over the Co-operators Agency in Meaford, to be able to work one-on-one with clients again, and returning to her first (career) love.
Julia has always believed that volunteering and philanthropy is the cornerstone to any community. She has been active in Rotary, sat on various community boards in the Kitchener-Waterloo area and continues to be an active participant of her association's membership. She recently joined the Meaford Chamber of Commerce Board. Julia believes strongly in helping clients find the balance they are looking for as she tries to live it every day. She is an active skier, cyclist and hiker, but she also can be found enjoying coffee at McGinty's in Meaford, or having a chacuterie board at The Cheese Gallery's Cheese and Literary Society. It's all about finding balance and in turn finding your 'you'.
FINANCIAL PLANNING:
Julia's mission in her planning practice is to help clients align their finances with their values, improve financial decision-making and behavior, take advantage of opportunities and avoid pitfalls, decrease financial stress, and find contentment through a financial planning process in a one-on-one setting. Julia understands the sleepless nights of wondering what is happening to your investments. She helps clients wisely invest with the same safety of having it under your mattress but also educating you along with way.
WOMEN WORTH & WELLNESS
8 in 10 women will end up alone and solely responsible for their finances but even the most educated, high-achieving women do not participate equally in their financial well-being. Julia works with women who understand that they have a unique opportunity to gain control of their future. Women want to improve the world and leave assets to not only loved ones but also to charities that are important to them. Julia helps her clients to create the change they want to see in the world through legacy planning and charitable giving plans. It's been said that "the smallest deed is better than the greatest intention" – John Burroughs.
SPEAKING:
In front of an audience, she shares effective strategies for achieving and maintaining balance between enjoying life today and planning for someday – allowing you to be FEARLESS. Julia connects with audiences of all kinds with an authentic and relatable style that inspires her audience to look at their finances differently while empowering them to begin a fresh conversation about money unlike any they've had before.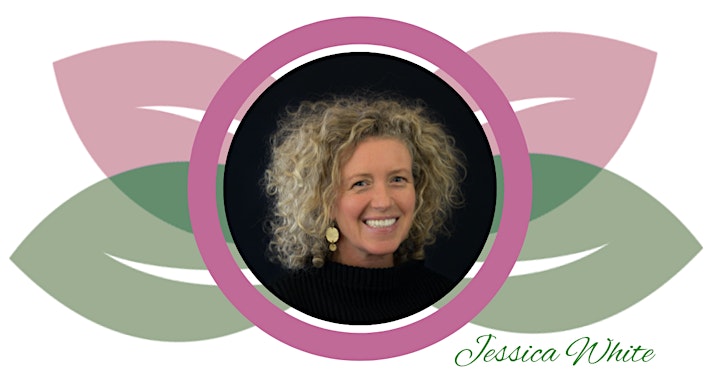 Jessica White
Getting enough sleep is intricately linked to a woman's health and success, however, many women feel that is impossible given what they need to accomplish every day. Professionals, entrepreneurs, mothers, caretakers, partners, chefs, accountants, teachers, lift drivers and project managers are just a handful of the jobs women slip in and out of every day. Women feel a lot of pressure to do it all and by getting it all done, they also sacrifice their sleep. Studies show that poor sleep habits are linked to heart disease, diabetes, weight gain, stress, anxiety and depression. With 55% of women ages 18 to 64 reporting they have trouble going to sleep or staying asleep, it is not surprising that more and more women are feeling anxious, exhausted and run down.
As an entrepreneur and mother of three, I understand how frustrating and exhausting sleep disruptions are for everyone, and how difficult it is to get back on track. My role as an Integrative Adult Sleep Coach is to help others by making connections between the factors that are causing the sleep challenges and the changes that need to be made to get more sleep. Using my background in science and education I challenge my client's current beliefs around sleep and provide customized solutions, up to date resources and daily accountability to help them get more sleep and live life more awake.
Jessica White holds a BSc degree and is a Certified Teacher, Infant and Child Sleep Consultant and Integrative Adult Sleep Coach. She is a member with the Association of Professional Sleep Consultants, has a certificate in Maternal Mental Health and has attended professional advanced training in Cognitive Behavioural Therapy for Insomnia.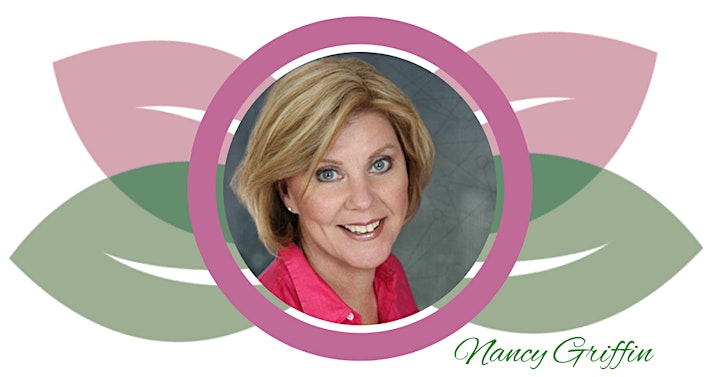 Nancy Griffin
I love Canada and am a proud honoree of the Canada 125 Award in 1992 for outstanding community leadership in a federal riding - mine was St. Paul's in North Toronto. My passion is philanthropy and giving back - always more than you take - and especially to women and their personal well being focusing on their health and wealth. I am a Certified Financial Planner (CFP) and an Elder Planning Counsellor (EPC). I have been in the personal wealth advisory business since 1992 serving many clients exceptionally well, for their personal and family's well being and their 'road ahead'. Their continued confidence in me, and clarity about their journey, with all its ongoing unique challenges, is always top of mind for me. I love supporting them and enhancing their journey every way I can and am now a consultant to these values.
My clients varied from individuals of many ages, business owners, and executives of leading Canadian firms with a special emphasis on women and their personal wealth, and that of their children in their emerging personal wealth. I understand the unique needs of such accomplished and authentic women who are advancing their personal leadership roles (often into their retirement) with unique contributions and passions - hence my trademarked program 'Women, Worth & Wellness' focusing on Boomer Women and their daughters and granddaughters.
I am a strong advocate for the unique aspects of women's personal wealth and wellbeing at all stages in their lives, as well as philanthropy and giving back to reinforce their personal passions and communities. I seek to help women achieve their aspirations with their personal family wealth, as an enhancement and continuum, not a worry. Realizing lifetime and legacy goals, in a total family wealth plan, is important for harmony, with awareness and appreciation for the next generations. This is especially important if there is a family business succession to address.
I am now a consultant to Private Client Wealth Advisors regarding their approach to women, wealth and philanthropy!
**Refund Policy** - We do not provide refunds of any kind for this event.
Date and Time
Location
Refund Policy
Contact the organizer to request a refund.
Eventbrite's fee is nonrefundable.