Join with Tammeron for a fun, yet powerful life changing intimate women's gathering under the Full Moon in Capricorn.
About this event
Come out and learn:
 ·      How to leverage the powerful and cleansing energy of the Full Moon in order to rise into a different version of you.  The authentic and beautiful confident woman who is truly longing for a happier and more fulfilling life. 
·      How to tap into your unique natural feminine wisdom that you were born with and allow the mystery and magic of your life to unfold with way much more ease and grace by understanding your connection to your astrological birth chart
·      How to balance your emotions using safe and holistic modalities from Mother Earth to stay completely grounded no matter what is happening in your life. 
·      How to increase your life force energy to keep your physical and energetic body light, bright, clear, and aligned with the divine and spiritual realms and never feel stuck again.
PLUS!!  Prizes and a SECRET surprise contest giveaway at the end of the night.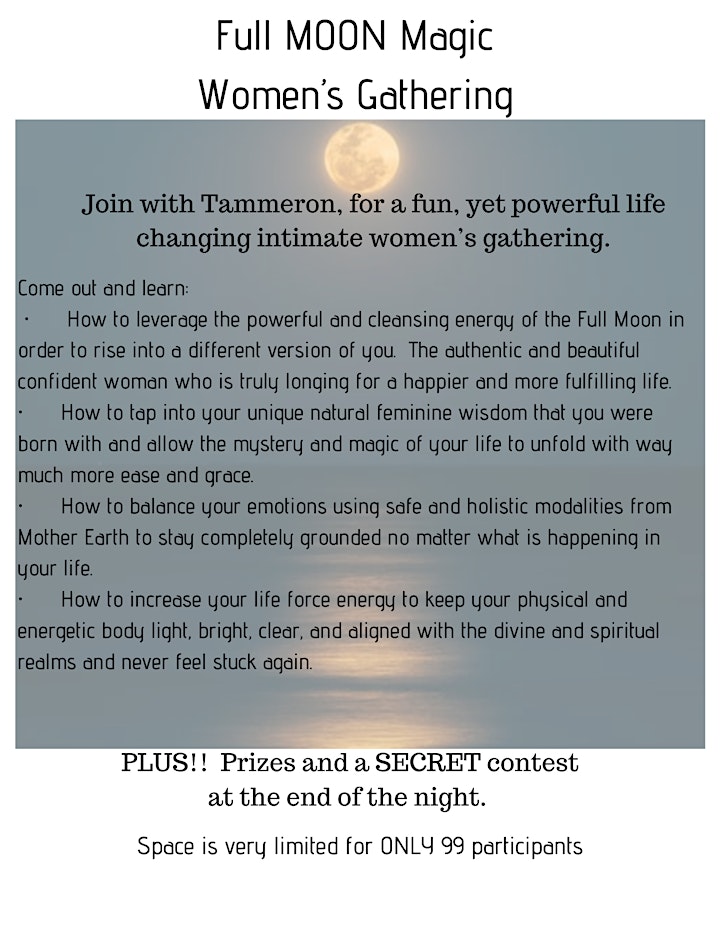 Organizer of Women's Full Moon Gathering