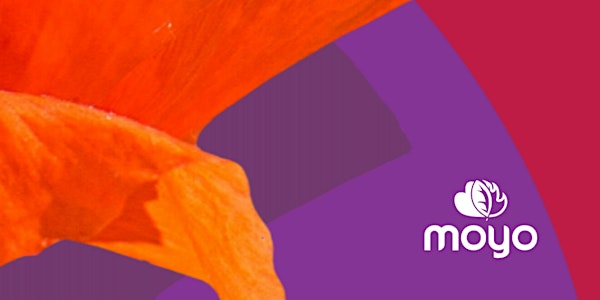 Women's Harm Reduction Forum: Lunch and Learn
A multi-day series of virtual Lunch and Learns focusing on women and harm reduction for service providers in Peel and neighbouring regions.
About this event
About this Event
Join us online on Tuesday March 23rd, Wednesday March 24th and Thursday March 25th from 12:00 pm - 1:00 pm for a series of Lunch and Learns! Our annual women's harm reduction forum will be held online with a different community leader providing their lived experiences, knowledge and expertise with each session.
Audience:  Service Providers in the Health, Social and Settlement Sectors in Peel and Neighboring regions. We invite community members to join us as well.
Goals:
1. Bringing marginalized voices to the forefront of harm reduction conversations
2. Improving our understanding of the nuances of substance use and harm reduction within our communities, for ACB women, women experiencing violence and parents who use substances.
3. Building service provider capacity to respond to community needs and adjust their programs to include culturally appropriate and holistic approaches to support.
Registration
We invite folks to register for as many or as few Lunch and Learn sessions as they are interested in.  Each day will have a specific theme, which can be seen below, and a particular day may be more applicable for some service providers than others. Please register for each day you plan on attending.
A Zoom link will be provided by email prior to the conference. Please ensure you register using a regularly checked email address to ensure there are no issues. Should you feel there are any barriers to your participation in this activity, please get in touch with Denyelle at Denyellef@moyohcs.ca. We are here to help.
Please also be advised that these events may be recorded for future opportunities to view.
Moyo's Virtual Safer Space Guidelines - Online Privacy Considerations
Privacy is one of our top priorities and can be difficult to navigate in the virtual world. These online sessions are public, and we can't fully guarantee safety. While we recognize that no space is exclusively "safe" for anyone, we must collectively work towards mitigating harms. We collectively strive to create spaces (including virtual ones) that are free of as many barriers as possible as a means of working towards liberation. This means that we're all responsible for creating the spaces we desire, by educating ourselves, each other and ensuring that we are continually engaging in these conversations and creating relationships of support and collective responsibility.
Our spaces are NOT spaces for explicit or implicit violence, racism, sexism, ageism, transphobia, cissexism, sizeism, fatphobia, sexual harassment, and gender policing, or doing anything to another person without their consent. Acting in a way that disrespects, harms others or undermines these values will not be tolerated at any time and individuals behaving this way will be removed from the meeting. We reserve the right to assess and manage circumstances and situations in the best interest of our collective vision towards creating 'liberation' and 'safer' spaces.
Topics and Speakers
Please note that this agenda is subject to change. Further session information, including speakers, will be updated closer to the event.
Day 1: Tuesday, March 23, 2021
Gender-Based Violence and the Impact of COVID-19
Join us as Harshita Iyer from EMBRAVE Agency to End Violence, speaks to recent research findings on frontline workers serving survivors during the COVID-19 pandemic.
Day 2: Wednesday, March 24, 2021
Cultural Competency as Harm Reduction in ACB Communities
Join us as Monique from Braids for AIDS speaks to cultural competency in programming and the different tools/strategies to reduce barriers for ACB women accessing harm reduction services.