Description
When it comes to health, gender really does matter.
Women's Health Matters Lecture Series will delve into specific women's health conditions and address how gender differences relate to common diseases like liver disease, dementia, and breast disease.

Presented by Women's Voice Magazine and sponsored by Alive Magazine, lectures will be given by various naturopathic and medical physicians and health professionals, including:
Dr. Karen Jensen, ND and author of Women's Health Matters
Dr. Kate Rhéaume, ND
Dr, Julie Reil, MD
Dr. Gaetano Morello, ND
Karlene Karst, RD
Learn how to take charge of your health with information on preventing adrenal fatigue, improving skin care, tackling stress & anxiety, and learn about healthy food and nutrition to boost your energy.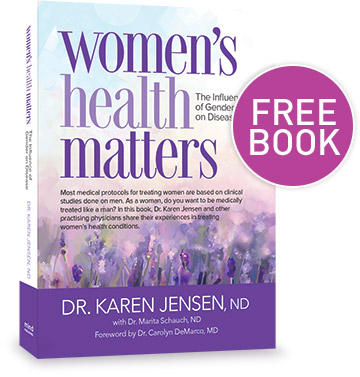 Present your ticket at the event to receive a FREE copy of Dr. Karen Jensen's new book, Women's Health Matters. A $20 value.
Seating is limited. Get your ticket today!