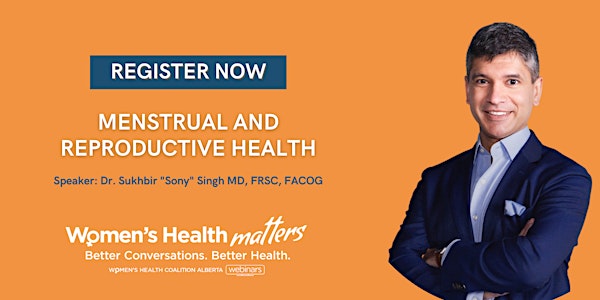 Women's Health Matters: Menstrual and Reproductive Health
Menstrual and Reproductive Health: Examining clinical practices and minimally invasive treatment options w/ Dr. Sony Singh, MD FRCSC, FACOG
Refund Policy
Contact the organizer to request a refund.
Eventbrite's fee is nonrefundable.
About this event
Menstrual and Reproductive Health
Speaker: Dr. Sukhbir S. Singh MD, FRSC, FACOG, professor at University of Ottawa, Minimally Invasive Gynecology at The Ottawa Hospital and E. Jolly Research Chair in Gynecologic Surgery at Ottawa Hospital Research Institute.
Join us for a conversation about menstrual and reproductive health!
Heavy menstrual bleeding, severe abdominal pain, and irregular periods plague many Canadian women – and it is not always normal. Supporting patients starts with a better conversation in the doctor's office, an understanding of associated conditions, and current information about treatment options. Dr. Sony Singh is a leading gynecologist in Canada and will share his experience in dealing with endometriosis, uterine fibroids and other conditions that are affecting women's menstrual and reproductive health. He will provide insights for clinical practices and current information on non-invasive surgical treatment options.
WHO SHOULD ATTEND?
- Women who want to learn about menstrual and reproductive health and how to be a better self-advocate.
- People who care about women and want to better understand the challenges of coping with menstrual health issues.
- Healthcare professionals interested in understanding the patient journey and options for care.
- Community stakeholders that want to drive new conversations for better health outcomes.
Cost
$20 non-members
Free – WHC Members
Become a WHC member today for $25 at link below and then register for webinars free.
https://thewhc.ca/membership/
For more information contact: info@TheWHC.ca
____________________________________________________________________________________________
DR. SUKHBIR (SONY) SINGH MD, FRSC, FACOG
Dr. Sukhbir (Sony) Singh is a Professor within the Department of Obstetrics and Gynecology at The Ottawa Hospital/University of Ottawa. He is the inaugural Dr. Elaine Jolly Research Chair in Gynecologic Surgery at The University of Ottawa/Ottawa Hospital Research Institute.
His clinical leadership roles include Surgical Director of The Ottawa Hospital's Shirley E. Greenberg Women's Health Centre and Lead in Minimally Invasive Gynecology. At the University of Ottawa, Dr. Singh is Director of the AAGL Fellowship in Minimally Invasive Gynecology.
Upon completion of his medical training at the University of Western Ontario (MD 2000, FRCSC 2005), he completed fellowships in minimally invasive gynecologic surgery at the University of Toronto (2005-2006) and the University of Sydney (2006-2007). He has developed a nationally recognized tertiary level clinical practice in surgical gynecology.
In addition to his clinical work, Dr. Singh is a Board Member for the Canadian Society for the Advancement of Gynecologic Excellence (CanSAGE) and a past Board Member of the Association of Professors of Obstetricians and Gynecologists.
Dr. Singh has taken an active role in supporting gynecology education and clinical care at the national level. Currently he focuses his practice in the area of surgical excision of deep infiltrative endometriosis. At a local level, he has developed a specialty clinic for a multi-disciplinary approach to managing complex benign gynecologic conditions.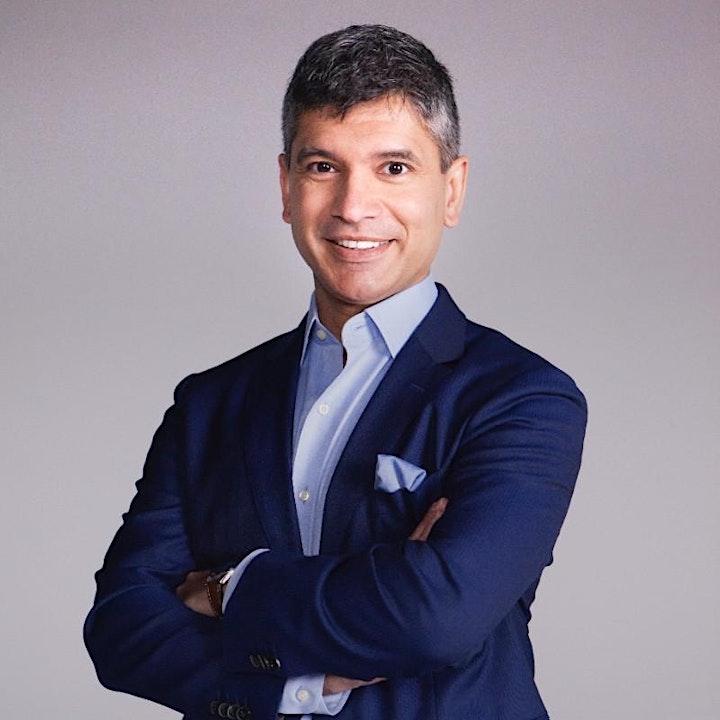 ____________________________________________________________________________________________
Join the women's health movement.
Become a WHC member TODAY!
Your membership will:
- Connect you to a network of thought leaders and passionate advocates for women's health
- Position you/your organization as a leader for health system innovations
- Provide you with access to members only information, research, tools and resources
- Exclusive invitations, networking opportunities and consultations
For more info: WHC Memberships
____________________________________________________________________________________________
About The WHC
Mission
The Women's Health Coalition is committed to creating a movement to speak openly, learn and engage with purpose to address menstrual reproductive and sexual health for life.
Vision
The right support and treatment at the right time for improved quality of life, improved health outcomes, and better lived experiences.
Mandate
The Women's Health Coalition will take a leading role in engaging and informing community stakeholders, healthcare professionals, industry and government to challenge traditional thinking, address gender bias, and improve health outcomes for women facing menstrual, reproductive and sexual health challenges.
The Women's Health Coalition is a network of:
- Women who have faced health challenges
- Professionals who care for women
- People who care about women and women's health
- Businesses and Associations committed to women's health
- We will fulfill our mandate by:
CONNECTING WITH WOMEN to understand the patient journey : Engage women of diverse backgrounds to provide testimony of unique experiences in Alberta's health system to validate priorities identified for system change and promote a shift in patient behaviors.
ENGAGING THE HEALTHCARE COMMUNITY for system improvement: Work with healthcare professionals and industry partners to engage health system influencers to explore opportunities for improving women's health patient experience.
ADVOCATING for policy change: Establish relationships and credibility with provincial and federal governments to raise awareness and advocate for policy change to support patient choice and address gender equity.
FACILITATING RESEARCH for evidence-based recommendations: Work with partners to understand, clarify and promote women's health based on data, evidence and patient experience.