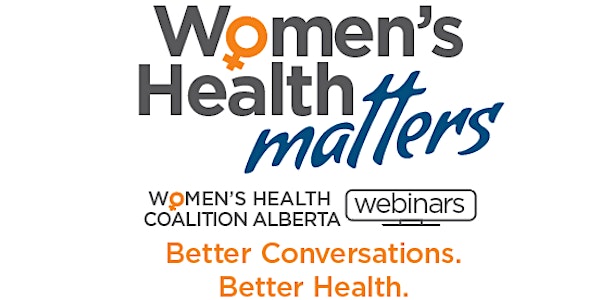 Women's Health Matters: Migraines and Hormones with Dr. Elizabeth Leroux
Migraines and Hormones: Optimizing Migraine Care. Join The WHC and Dr. Elizabeth Leroux for a conversation about menstrual migraines.
Refund Policy
Contact the organizer to request a refund.
Eventbrite's fee is nonrefundable.
About this event
Women's Health Matters:
Migraines and Hormones
Better Conversations. Better Health. With The WHC.
Optimizing Migraine Care
Speaker: Dr. Elizabeth Leroux MD, FRCPC. Dr. Leroux is a neurologist, author and expert on migraines.
Join us for a conversation about menstrual migraines, migraine management and changing the conversation between healthcare professionals and patients when dealing with debilitating migraine pain.
WHO SHOULD ATTEND?
- Women who want to learn about migraines and how to be a better self-advocate.
- People who care about women and want to better understand their challenges.
- Healthcare professionals interested in understanding the patient journey and options for care.
- Community stakeholders that want to drive new conversations for better health outcomes.
Cost
$20 non-members
Free – WHC Members
For more information contact: info@TheWHC.ca
____________________________________________________________________________________________
DR. ELIZABETH LEROUX MD FRCPC
Dr Elizabeth Leroux did her neurology training at University of Montreal. She did a two-year fellowship in Paris at the Emergency Headache Center. She directed the headache clinic of University of Montreal, then the CHAMP multidisciplinary program of the University of Calgary. She currently practices in Montreal at the Brunswick Medical Center.
Dr Leroux is the president of the Canadian Headache Society and the founder of the Migraine Quebec and Chair of Migraine Canada. She is involved in migraine advocacy. Current interests include therapeutic education for migraine, impact of migraine on work, and cluster headache.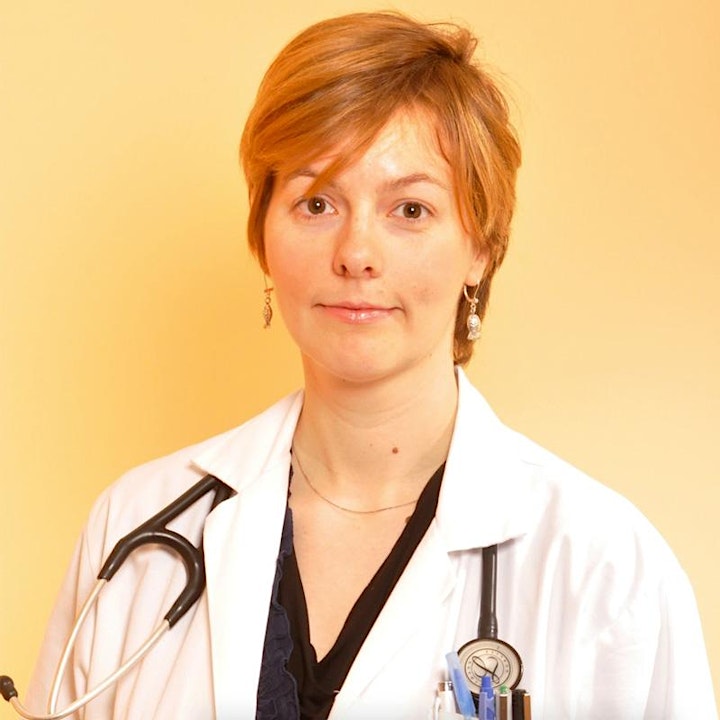 ____________________________________________________________________________________________
Join the women's health movement.
Become a WHC member TODAY!
Your membership will:
- Connect you to a network of thought leaders and passionate advocates for women's health
- Position you/your organization as a leader for health system innovations
- Provide you with access to members only information, research, tools and resources
- Exclusive invitations, networking opportunities and consultations
For more info: WHC Memberships
____________________________________________________________________________________________
About The WHC
Mission
The Women's Health Coalition is committed to creating a movement to speak openly, learn and engage with purpose to address menstrual reproductive and sexual health for life.
Vision
The right support and treatment at the right time for improved quality of life, improved health outcomes, and better lived experiences.
Mandate
The Women's Health Coalition will take a leading role in engaging and informing community stakeholders, healthcare professionals, industry and government to challenge traditional thinking, address gender bias, and improve health outcomes for women facing menstrual, reproductive and sexual health challenges.
The Women's Health Coalition is a network of:
- Women who have faced health challenges
- Professionals who care for women
- People who care about women and women's health
- Businesses and Associations committed to women's health
- We will fulfill our mandate by:
CONNECTING WITH WOMEN to understand the patient journey : Engage women of diverse backgrounds to provide testimony of unique experiences in Alberta's health system to validate priorities identified for system change and promote a shift in patient behaviors.
ENGAGING THE HEALTHCARE COMMUNITY for system improvement: Work with healthcare professionals and industry partners to engage health system influencers to explore opportunities for improving women's health patient experience.
ADVOCATING for policy change: Establish relationships and credibility with provincial and federal governments to raise awareness and advocate for policy change to support patient choice and address gender equity.
FACILITATING RESEARCH for evidence-based recommendations: Work with partners to understand, clarify and promote women's health based on data, evidence and patient experience.