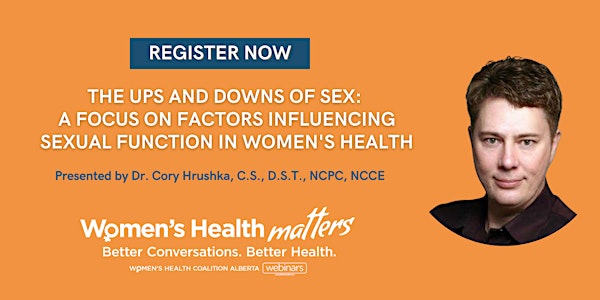 Women's Health Matters: The Ups and Downs of Sex
The Ups and Downs of Sex: Factors Influencing Sexual Functioning, presented by Dr. Cory Hrushka, C.S., D.S.T., NCPC, NCCE
Refund Policy
Contact the organizer to request a refund.
Eventbrite's fee is nonrefundable.
About this event
The Ups and Downs of Sex: A Focus on Factors Influencing Sexual Function in Women's Health
Speaker: Dr. Cory Hrushka, D.S.T., C.C.S, Registered Psychologist/AASECT certified Sex Therapist and Supervisor
Let's change the conversation about sex! Sex isn't supposed to hurt, should be enjoyed, and shouldn't be hard to talk about. Dr. Cory Hrushka will share his client centred approach to deal with a wide variety of sexual health issues. Dr. Hrushka is a Certified Sex Therapist, Diplomate of Sex Therapy, Clinical Psychologist and local celebrity.
WHO SHOULD ATTEND?
- Women who want to learn about factors influencing sexual function and how to be a better self-advocate.
- People who care about women and want to better understand their sexual challenges.
- Healthcare professionals interested in understanding sexual functioning in women, the patient journey and options for care.
- Community stakeholders that want to drive new conversations for better health outcomes.
Cost
$20 non-members
Free – WHC Members
Become a WHC member today for $25 at link below and then register for webinars free.
https://thewhc.ca/membership/
For more information contact: info@TheWHC.ca
____________________________________________________________________________________________
DR. CORY HRUSHKA, D.S.T., C.C.S.
Dr. Cory Hrushka is a Registered Psychologist who received his Undergraduate Degree from the University of Alberta and received his Graduate Degree from the University of Minnesota. He has also completed Doctoral work at the University of Alberta and Northcentral University. Cory has worked in the non profit sector at community counselling agencies, taught at Grant MacEwan University and has worked at Federal maximum security institutions and psychiatric facilities.
In 1997, Dr. Cory Hrushka opened his own practice, renaming it Insight Psychological Inc in 2007, with more than 40 therapists serving clients in Edmonton, Calgary, and surrounding areas. He provides assessment services (forensic, parenting educational) and counselling to children, adolescents, adults, couples and families. His specialty is in working with a wide variety of sexual issues as he is a Certified Sex Therapist, Diplomate of Sex Therapy and Clinical Psychologist.
Cory also has his celebrity side in which he was a regular guest Phone/Folk on Access/Help T.V. and has also made guest appearances on Breakfast television, CBC T.V., CBC radio and A Channel and has been quoted in many of the local newspapers.
Cory's philosophy and approach to therapy is based on a client centered approach with a systemic and cognitive behavioural style allowing for good connection between the client and therapist while being active and focused on making effective change in the areas needed.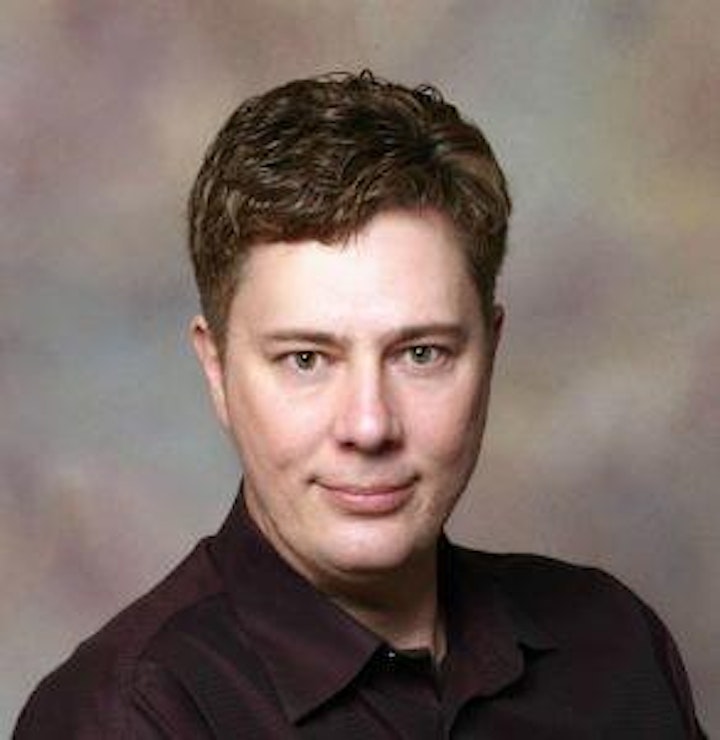 ____________________________________________________________________________________________
Join the women's health movement.
Become a WHC member TODAY!
Your membership will:
- Connect you to a network of thought leaders and passionate advocates for women's health
- Position you/your organization as a leader for health system innovations
- Provide you with access to members only information, research, tools and resources
- Exclusive invitations, networking opportunities and consultations
For more info: WHC Memberships
____________________________________________________________________________________________
About The WHC
Mission
The Women's Health Coalition is committed to creating a movement to speak openly, learn and engage with purpose to address menstrual reproductive and sexual health for life.
Vision
The right support and treatment at the right time for improved quality of life, improved health outcomes, and better lived experiences.
Mandate
The Women's Health Coalition will take a leading role in engaging and informing community stakeholders, healthcare professionals, industry and government to challenge traditional thinking, address gender bias, and improve health outcomes for women facing menstrual, reproductive and sexual health challenges.
The Women's Health Coalition is a network of:
- Women who have faced health challenges
- Professionals who care for women
- People who care about women and women's health
- Businesses and Associations committed to women's health
- We will fulfill our mandate by:
CONNECTING WITH WOMEN to understand the patient journey : Engage women of diverse backgrounds to provide testimony of unique experiences in Alberta's health system to validate priorities identified for system change and promote a shift in patient behaviors.
ENGAGING THE HEALTHCARE COMMUNITY for system improvement: Work with healthcare professionals and industry partners to engage health system influencers to explore opportunities for improving women's health patient experience.
ADVOCATING for policy change: Establish relationships and credibility with provincial and federal governments to raise awareness and advocate for policy change to support patient choice and address gender equity.
FACILITATING RESEARCH for evidence-based recommendations: Work with partners to understand, clarify and promote women's health based on data, evidence and patient experience.