About this Event
Are you trying to fill your wellness practice?
Are you tired of struggling to fill your workshops?
Do you want to have the confidence to start speaking and reaching more people?
The Women's Holistic Business Conference is a gathering of women who are rising in their leadership and growing businesses in alignment with feminine, holistic values.
During this three day training, you'll be guided by your Holistic Business Mentor, Elizabeth Beeds through a step-by-step system to build your business. Whether you've been in practice for years or you are just starting, you'll learn systems and strategies to get your business thriving in a way that also supports your life.
In this heart-centered approach to business you will...
• Create a Holistic Business Plan so that 2020 can be your best year ever!
• Learn how to fill your wellness practice, all your workshops and events.
• Live your purpose and make more money while helping people heal.
• Discover how to lead and speak with power and grace.
• Confidently step into the holistic leadership that's waiting for you!

COST
This is a $697 Conference But we are gifting a LIMITED number of full scholarship tickets to this event for you (and a friend or colleague!)
You put down your $100 commitment seat deposit plus a $30 processing fee in order to confirm your spot and you get that $100 cash back when you arrive!
($30 processing fee will not be refunded)
You'll learn everything you need to get your holistic business thriving - Book now, these scholarship spots will go fast!
~•~•~•~•~•~•~•~•~•~•~•~•~•~•~•
MORE ABOUT YOUR SCHOLARSHIP COMMITMENT DEPOSIT
Putting down your $100 commitment deposit gives you a scholarship spot and holds your seat in the conference.
It marks your commitment & will be refunded to you IN FULL when you arrive and register! yep, $100 cash will be given back to you
If you cancel before the event it is non-refundable but the full amount can be transferred to a later training or event with Women's Holistic Business Academy!
~•~•~•~•~•~•~•~•~•~•~•~•~•~•~•
ROOMS and FOOD
You are responsible for your own travel, food and accommodations. There are many hotels in Kelowna to stay at. We recommend the Delta Grand Hotel which is within a short walking distance from the Rotary Centre for the Arts: Mary Irwin Theatre.
you can post on the facebook page to find someone who already has a room and join them! https://www.facebook.com/events/2696361170378806/

PS
Note: This event is primarily for women: we approach business and learning from a heart-centered, collaborative, holistic and feminine model. But if this style calls to you... holistic men and trans-people are most welcome! Some of our support staff are wonderful men and some of our attendees are in business partnerships with men who are welcome to join.
*** remember, If it turns out that you can't make it to the event ***
The commitment deposit of $100 is non-refundable, however you will get $100 credit to use towards next years event.
It is non-refundable if you cancel your spot but can be transferred to a later event. When you attend, your deposit will be refunded to you on day 1
(The $30 processing fee is non-refundable and will not be put towards credit)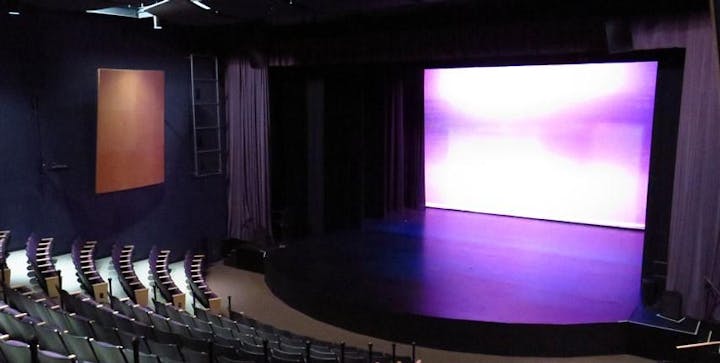 About your guide: Elizabeth Beeds, Holistic Business Mentor
Empowering women to stand in their strength as holistic leaders, Elizabeth Beeds is a mentor and trainer for women in business. Through 25 years as a wellness entrepreneur, she founded Interior Wellness Magazine, Interior Wellness Festival, Mountain Spirit Festival and the Women's Holistic Business Academy.
Elizabeth is trained as a holistic practitioner in many modalities including massage, herbal healing, reiki, energy healing and meditation to name a few. She has worked as a martial arts instructor; yoga teacher; nutritionist; wilderness guide; transformational event leader; yoga studio and wellness centre owner. She has produced and filled over 1000 workshops in her wellness career and is thrilled to share her secrets with you!
Elizabeth is a powerful, heart-centred mentor for women in business: she trains holistic practitioners to lead their own transformational workshops and to make money doing what they love while helping people heal.

"I am so excited to share this transformational event with you so that you can grow your business holistically alongside a group of like-minded women on the same path as you. "
with love ~ Elizabeth