Women's Leadership Masterclass - Guelph
Description
Reflect. Learn. Empower You. Teach. Mentor. Empower Other Women.
---
November Masterclass Details:
The November Women's Leadership Masterclass is coming up!
Writing a resume or updating the bio on your website?
Feel confident in what you do and the results you can achieve but struggle with putting into words what you actually do?
Get your pen and paper ready! This Masterclass is for you.
Join us on November 15th and learn from writer & voice-over artist Monique Bourgeois who will share with us ...
THE PERFECT BIO RECIPE!
After this workshop you'll know;
1) The five things you need to include in your bio,
2) How to make a connection to the reader through your writing, and
3) How to make the writing process and your writing less daunting and more fun!
With all this you'll have the perfect recipe for cooking up a brilliantly scrumptious bio!
Monique's contact info:
Monique Bourgeois
Writer and Voice-over Artist
www.moniquebourgeois.com
contact@moniquebourgeois.com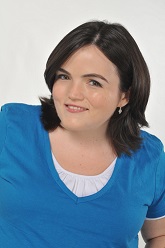 Questions? Contact connect@daniellejoworski.com
See you at the Masterclass!


COST:
$20 (Includes HST. Receipts are provided)


EVENING OUTLINE:
~ Check-in and introductions
~ Presentation on a current leadership or communication topic
~ Networking
~ Group discussion on your leadership or communication questions
~ Wrap-up, gift draw, coffee-meet ups


WHAT TO BRING:
~ Business cards
~ A collaborative perspective
~ Your leadership and communication questions to ask of the group
Questions? I don't want to you miss out because you need more information. You can reach me at connect@daniellejoworski.com.
With Warmth & Appreciation,
Danielle
Author | Awakening Catalyst
www.daniellejoworski.com