Description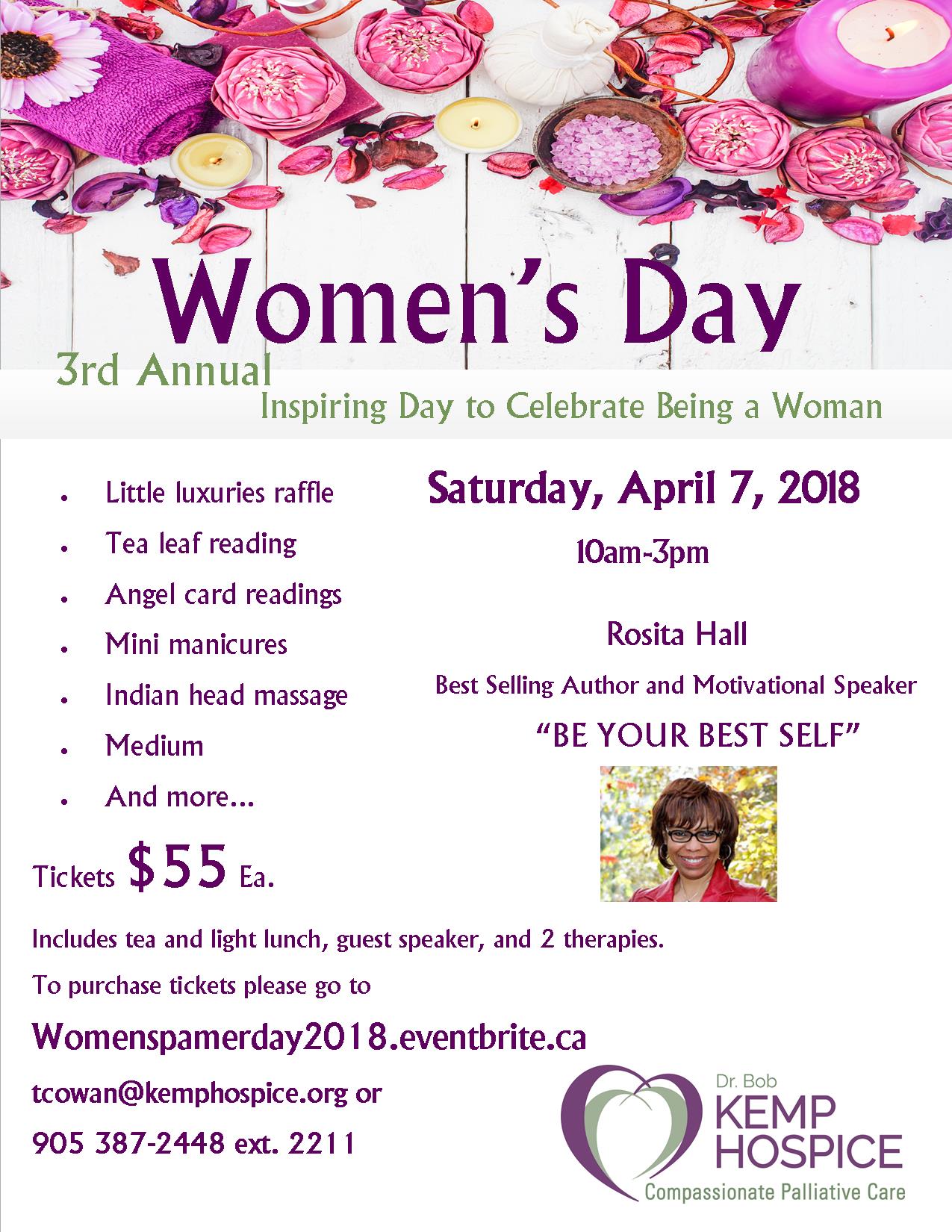 Join us for a day of pampering and empowerment as we host or 3rd Annual Women's Pamper Day at the Dr. Bob Kemp Hospice.
Your admission includes a choice of 2 therapeutic sessions, a light lunch and the opportunity to hear best selling author and motivational Speaker, Rosita Hall http://rositahall.com/
Proceeds from this event support the Dr. Bob Kemp Hospice.

To choose your treatments and book your session, please contact Trudy
at 905 387-2448 ext. 2211.