On June 30th, join us for our 88th pitch event to celebrate Canadian entrepreneurship with Women's Pitch Canada!
About this event
At Volition, we support entrepreneurs across by providing space for conversations, connections, and practical skill-building--and that's what our pitch events are all about!
We've hosted over 85 pitch events with 5000+ attendees, and we're excited to host this next event, Women's Pitch Canada, just in time to celebrate Canada Day 2020!
LINK TO JOIN: https://us02web.zoom.us/webinar/register/WN_aJgU-Fb5TYWJ0nnHNPNKNg - doors close after 30mins
APPLY TO PITCH BEFORE JUNE 23 (more info below): https://forms.gle/chTR2EkJ9SimDysr7
..
..
Who's on the panel?
..
..
WHAT TO EXPECT
Join us in cheering on up to eight women-identified entrepreneurs from across Canada, who will take the virtual 'stage' to present their 3-minute startup pitch and receive strategic feedback from leaders in the Canadian startup ecosystem.
Attendees! you will have the opportunity to choose your 'top pitch', as well as engage with pitchers and panel via polls, Q&A and Live Chat. If you can support a pitcher or want to connect, we'll provide space for that as well.
For our part, we commit to creating a comfortable and engaging space for all who attend.
..
..
THIS EVENT IS FOR...
Our Virtual Pitch Events attract upwards of 100 engaged audience members keen to learn and make solid connections. This includes:
Entrepreneurs (and aspiring ones)
Investors
Educators
Students
Ecosystem supporters and service providers
...and those who are just plain curious
The pitchers: Startups, early to growth stage, wanting practical experience presenting their 3-minute investor pitch . This is a great opportunity to gain feedback and tactical tips from industry leaders in entrepreneurship. NOTE: you do not have to be raising capital to pitch.
..
..
RUN OF SHOW
13:00 - 13:15 PDT | 16:00-16:15 EDT - Check-in and Opening Remarks
13:15 - 14:45 PDT | 16:15 - 17:45 EDT - Pitch and Presentations
14:45 - 15:00 PDT | 17:45 - 18:00 EDT - Audience vote on Top Pitch and Wrap Up
NOTE: doors close after 30 minutes
..
..
Pitch application [APPLY BY MIDNIGHT (PDT) JUNE 23]
If you are applying to pitch, you do not need to register for a ticket as well. Follow this link apply to pitch; you will receive a confirmation email regarding your application within 72 hours. NOTES:
We will be accepting applications from women-identified entrepreneurs all across Canada and will strive for geographic diversity.
You can be at any stage (ideation to growth) and in any vertical/industry
..
..
Audience tickets
Tickets for this event are 'pay what you can' to ensure that the event is accessible to all.
As a small business, your support is greatly appreciated. Proceeds help to ensure that we can continue to cover costs for our monthly event programming.
..
..
THANK YOU TO OUR SPONSOR:
AND SHOUTOUT TO OUR COMMUNITY PARTNERS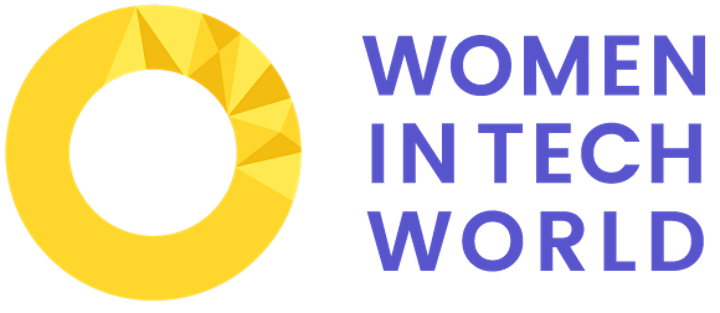 Words from past attendees:
"Thanks for hosting a really great event today in Amsterdam! I've attended many many pitch events and I thought today's was in its own class as far as comfortable environment and constructive feedback for the pitchers." - Kelly Adam
"I really enjoyed the event and found it incredibly useful. I was actually pitching for my non profit again [the next weekend] and won an award which includes a cash prize for the organisation, and I think the feedback I got from the Volition event was really instrumental in helping me improve my pitch for that. So thank you!!" - Women's Pitch Night Amsterdam runner-up
"I'm really thankful to have had the opportunity to pitch at Volition Pitch Nights because that really changed the course of my pitching career. I never thought I would be so comfortable pitching. I definitely recommend the pitch nights to every entrepreneur!" - Andrei Matei, Founfer of Robbox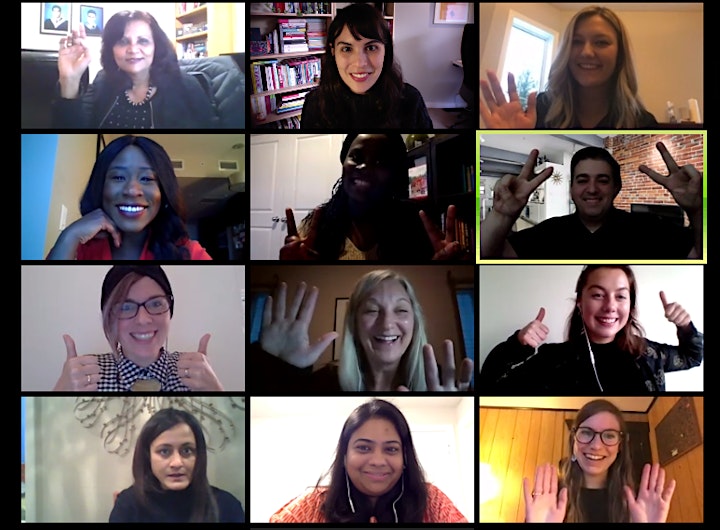 Organizer of Women's Pitch Canada (virtual) | June 30
At Volition, we build capacity, connectivity, and knowledge within global startup ecosystems through co-creating and delivering value alongside trusted partners.
We believe that startup ecosystems are made stronger and more sustainable when ecosystem actors find meaningful and creative ways to collaborate. With this in mind, we work closely with trusted ecosystem partners from across Canada, the U.S. and Europe, to deliver skills-based training, coaching, and curated events to startups.