Event Information
Refund Policy
Contact the organizer to request a refund.
Eventbrite's fee is nonrefundable.
Women's Sacred Healing Masterclass
About this Event
✨Welcome to the Women's Sacred Healing Journey ✨
💕LIVE VIRTUAL MASTERCLASS💕
This exciting Masterclass is filled with amazing tools. A synergy of self-awareness, body, mindset and energy practices that you will use to enhance your life and give you the boost that you need to live, love and laugh genuinely. You will experience six guided step-by-step exercises with the knowledge and wisdom that can be used in your everyday life. This is an eye-opening, life changing 2hr masterclass workshop.When you experience the guided Women's Sacred Healing Masterclass that we are excited to share, you will regain a healthy level of feminine and masculine balance. When this happens, new perspectives and empowered self-agency will be your guiding compass in all areas of your life. The level of self-awareness will be greatly increased and the changes internally and externally will be even more grounded and fulfilling.We will share supportive tools and practices that you can use right away to heal the feminine mind, body, heart and soul.
💕 Woman's internal compass and intuition self-mastery
💕 Emotional Freedom Technique to release shame and reclaim your worth
💕 Woman's body movement and energy balance exercises
💕 Sensual enhancing practices for creating a powerful presence
💕 Setting achievable outcomes for a healing self-care practice
💕 Vibrational attunement that will help you to ground, centre and gain more clarity
When you participate in the Women's Sacred Healing Masterclass you will experience many benefits of feminine empowerment. You will...
💕 Deepen your healing, release body shame and build your confidence
💕 Discover and explore your potential for feeling beautiful, desirable and worthy
💕 Create more self-love, acceptance and compassion
💕 Be the change you need to see, feel and embody as a modern sacred woman
💕Create positive life changes and live authentically through your mind, body, heart and soul.
💕 Awaken, activate and connect to your power and create deeper connections with loved ones and life.
LIVE virtual workshop on Monday, November 9th from 7:30 pm - 9:30 pm
COST: $125 pp
Join us at our Women's Sacred Healing Masterclass and bring a friend to share in the wisdom and wealth of feminine knowledge.
✨REGISTER AND SAVE YOUR SEAT✨
👉LOGIN INFO: is given to registered participants.
👉IMPORTANT NOTE: Zoom Link email will be sent the day before or on the day of the event to registered participants. Please LOOK to your JUNK folder for the zoom link email and add me to your contact list so future emails go into your inbox.
👉IMPORTANT NOTE: THIS IS A CAMERA-ON EVENT and Closed Caption friendly. Please message if you are physically impaired or have other camera challenges to see how we can best support you. Our perspective is that during our workshop you get to see our lovely personalities. And as teachers, we, in turn, love to see everyone in attendance so we can hold space and support you fully. This also allows us to hold space for each other as a group and community. And besides, our world needs more support, care, and compassion, and this starts with each and everyone of us! Share the love 💕
💖 We look forward to seeing you!Wondrous Sacred healing delights,Carla, Marisol & Viktoria
--------------------------------------------------------------------------
ABOUT YOUR FACILITATORS:
👩 CARLA is a Holistic Mindset, Empowerment & Energy Coach and is the Founder of Awaken Harmony Wellness. Carla is also a Certified Trainer & Master Practitioner of Neuro-Linguistic Programming, Hypnotherapy, Emotional Freedom Techniques (Tapping), TIME Techniques, as well as Reiki & Crystal Healing.
Creating supportive and nurturing relationships with clients, helping them to find balance and peace within their body, mind and soul.
Her objective when working with clients is to heal and integrate their mind, body and soul. Working to release negative emotions, limiting beliefs and remove blockages that are holding you back. Reconnect to self and re-align to your higher purpose.
To learn more about Carla surf to: www.awakenharmony.ca
👧 MARISOL is a Feminine Care & Intimacy Wellness Advocate. She is a Holistic Practitioner, a Certified Reiki, Aromatherapy and Reflexology practitioner, and a Student Practitioner of Holistic Chi Kung Massage.
She is on a mission to assist women to reawaken, honour and reconnect to their authentic and divine feminine nature. Using an array of holistic transformative techniques that integrate mind, body, heart and soul, she assists them in their healing journey to release blockages, trauma and pain.
By creating a loving, nurturing and safe space for women to be held, healed and re-born, she supports them to experience life again from their powerful yet gentle, fluid and sacred feminine essence.
To learn more about Marisol surf to: https://www.facebook.com/mysacredplace1
👩‍🦱 VIKTORIA is a Holistic Intimacy and Relationship Coach of 15 years. She is an avant-garde provocateur, and change agent. A Transformational Counsellor, Life & Wellness Coach, Tantra Teacher, Practitioner and Trainer of Holistic Chi Kung Massage, Bondassage & Elysium massage.
Empowering women, men and couples to authentically live, love, laugh and get the vibrant healthy intimacy they desire.
Creating a safe, transformational and nurturing environment to somatically release negative emotions, trauma, anxiety and tension. To reconnect with yourself and partner with confidence, presence and passion. All done with playful learning dynamics and practical guidelines for success.
To learn more about Viktoria and what she is up to, surf to www.playfulloving.com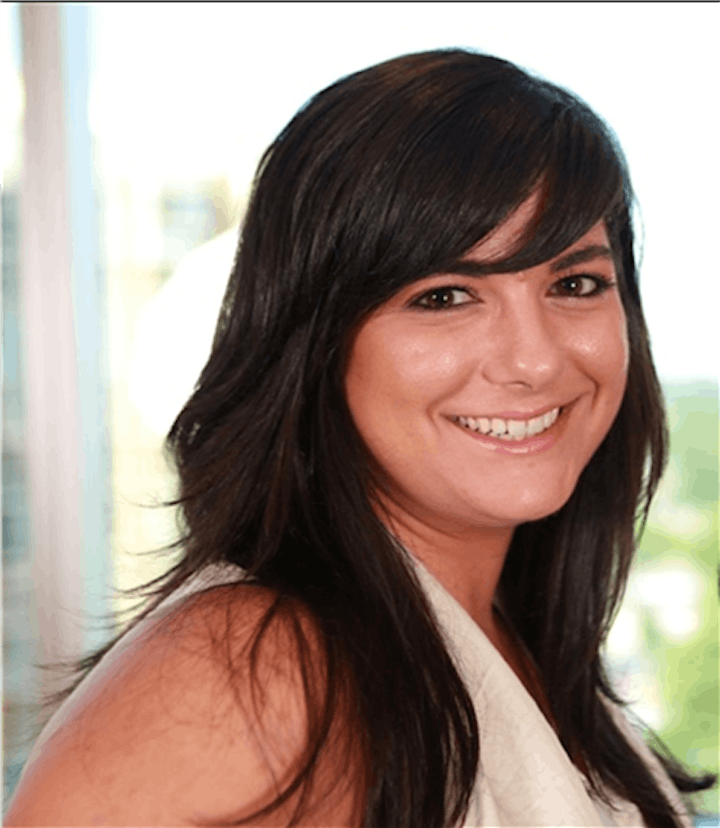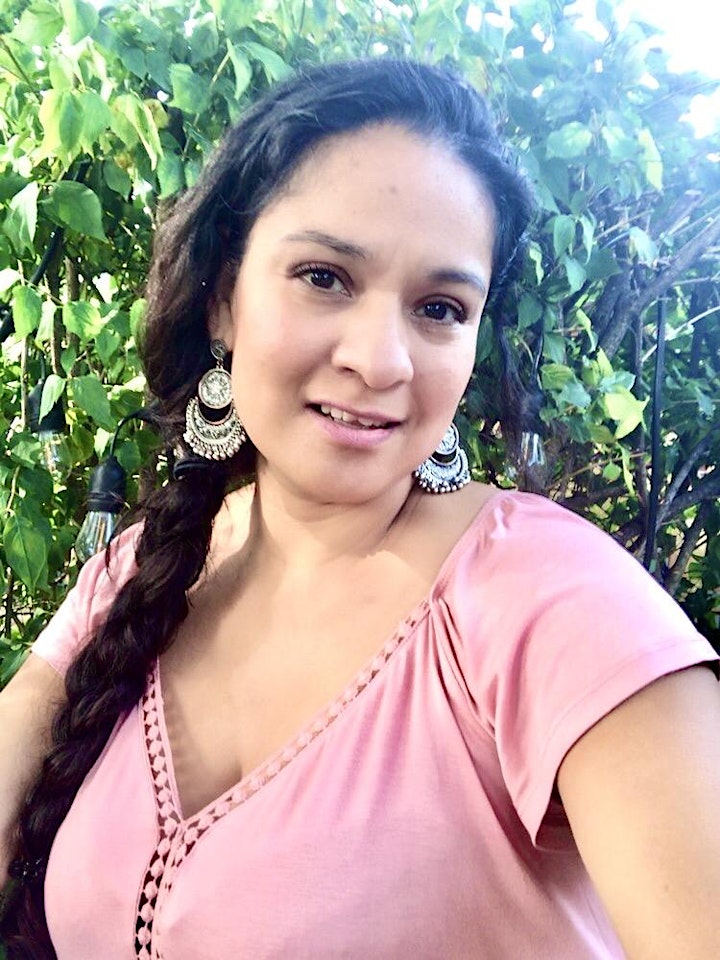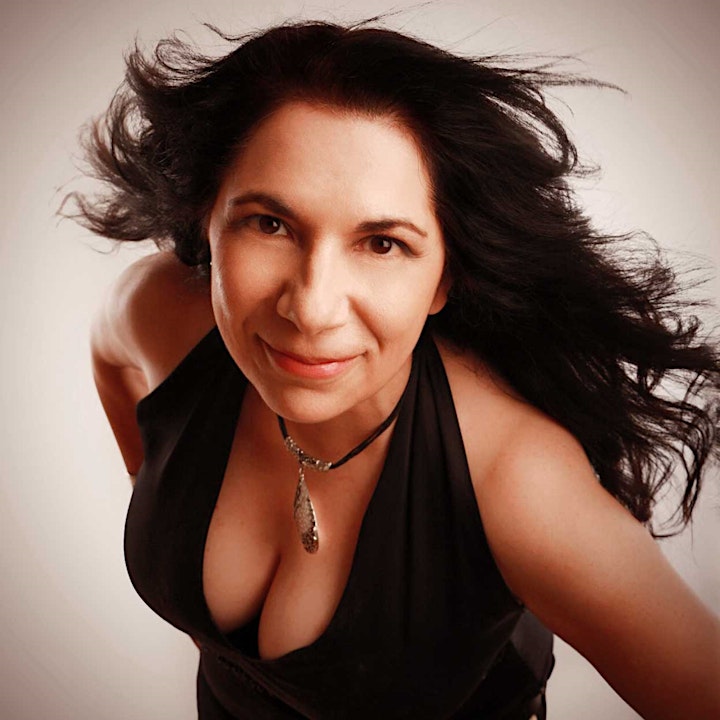 Date and Time
Location
Refund Policy
Contact the organizer to request a refund.
Eventbrite's fee is nonrefundable.