Women's Wellness Circle - Friday Evenings

Friday, February 28, 2014 at 7:00 PM

-

Friday, June 13, 2014 at 9:00 PM (MST)
Event Details
Women's Wellness Circle:
Exploring
Experiences
And Expressions
One Friday, Monthly, 7-9 pm
Registration includes one year of Circle
If you are like most moms, your life experienced a radical and overwhelming upheaval when motherhood happened to you.  You're probably spending the majority of your time focused on your child or children, and you may feel like there's no time left for you.  In the back of your mind, you may be hearing a quiet voice, whispering:
Who are YOU now, anyway?
You may not know what you do for fun, anymore, or what kind of career you want, anymore, or what you want to look like, anymore.  You may also be trying to remember what it feels like to be 100% you - maybe you are struggling with expressing yourself fully and authentically around your children.  Maybe your friendships aren't feeling fulfilling to you.  Maybe you want to go back to some of who you were before you had kids, or maybe you're pretty sure that pre-mom you is gone forever, but you're not so sure what the real you looks like as a mom. 
Several years ago, when I was thinking of starting a wellness circle, I had a conversation with a friend of mine who works with women as an image consultant, and she mentioned that many of her clients are moms of teens, who are feeling that they've lost themselves, and are just beginning on a journey of rediscovery. 
Wow, I thought.  13+ years feeling disconnected from oneself is an awfully long time. 
As a step in your juicy self-rediscovery, I would love to invite you to join me for our upcoming Women's Wellness Circle: Exploring Experiences and Expressions of Motherhood, on Friday evenings.    
Our Circle will be held once per month (excluding July and August), on one Friday of each month from 7-9 pm.  We sometimes schedule extra, special Celebration Circles at times and dates that we all agree on.  Registration is ongoing, when space is available, and your registration includes one year (ten months) of participation in Circle.
Upcoming dates are:  Fridays, Feb. 28, March 14, April 11, May 23, and June 13 
The focus of the Circle will be on Motherhood, and the intention is to create a nurturing place to explore our multifaceted experiences as moms, to share, and to connect.  The Circle will be held in the lovely Dr. for Moms Family Wellness Centre meeting space.  
Here are the experiences that some women have had in Circle with me:
"I am looking forward to further 
Wellness Circle
 gatherings! The first gathering was very enlightening for me and I had some very strong take-aways – something that I didn't expect so early in the journey. Wouldn't it be wonderful if it was possible to bottle up all the loving energy that the group brings and save it for a day when you needed some extra self-care?

" ~ C.B.
"What an incredible group yesterday!  Thank you from the bottom of my heart for facilitating and bringing all these amazing women and moms together." ~ S.C.
"Thank you again for such a beautiful morning.  You are truly a beautiful human being and I am grateful to have met you." ~ M.H. 
"As always, I can not thank-you enough for everything you have shared and taught me. You are a treasured person in my life. I always have you in my thoughts and heart." ~ L.S. 
Our circle will give you the opportunity to look deeply into your heart, open yourself in a safe space, and begin to unravel the wonderful and colourful threads that weave together to create your life, and the lives of women throughout history.
I consider it an incredible privilege and honour to facilitate these very special gatherings.  I'd love to share the experience with you.
**Babes in arms are always welcome at Full Circle Parenting events.
**A payment plan is available if you pay by cheque, or by credit card (over the phone).  Feel free to propose a payment schedule to me.  
**Full Circle Parenting has a pay-what-you-can program.  Please contact me to inquire if finances are a barrier for you.
**Registration for the circle is ongoing, when space is available.  A waiting list is kept if no space is available.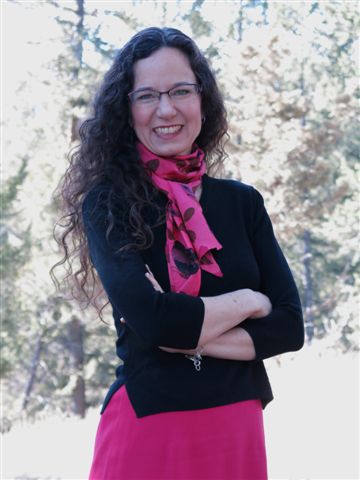 Register here, or call me with any questions about how the Circle experience could work for you.  
I am looking forward to connecting with you.
When & Where

Dr. for Moms Family Wellness Centre
4616 Valiant Drive Northwest
#204
Calgary, AB T3A 0Y2
Canada

Friday, February 28, 2014 at 7:00 PM

-

Friday, June 13, 2014 at 9:00 PM (MST)
Add to my calendar
Organizer
Are you a conscious, proactive parent, wanting to grow with your child?
Would you like to know, in your heart, that you are doing the right things to help your child develop more self-confidence, respect, joy, interdependence, and mental and emotional health, long-term? 
Would you like to feel confident that the strong connection you are building with your child right now will support you and your child through the teen years and beyond?
Full Circle Parenting works with parents who want to focus on long-term, relationship-building solutions that are key for their children's development as they are working through discipline, sleep, potty-training, school choices, food, or other issues with their children.  They want to focus on the joy and fun in parenting, but sometimes feel stuck.
Many of the parents we work with feel uncomfortable with some recommended parenting practices, such as leaving babies to cry themselves to sleep, or using time-outs, or reward systems to teach skills or values, but they don't know how to do things another way.  They sometimes feel like they are spending more time in a power struggle than they are enjoying being a parent. 
The parents we work with don't want to be authoritarian, or permissive, and they DO want to clarify their own beliefs about parenting, and formulate a plan to address specific issues AND nurture their relationship with their child. 
Email me at lisakathleen@fullcircleparenting.com to get to know me, or to book your parenting coaching session.
For the information you need to be the parent you want to be, and to sign up for our mailing list, go to www.fullcircleparenting.com.