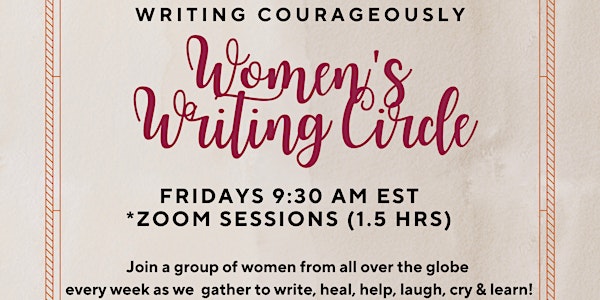 Women's Writing Circle - Fridays at 9:30 am EST
Join our current Friday morning women's writing circle - the first two sessions are free, $33/month after the trial period!
About this event
Every week you will be provided with new inspiration in the form of writing exercises and prompts. You will be given the opportunity to write individually in a quiet setting, before having a chance to share your written work with the group. The class will also include videos, discussion topics, open conversations, reading from various books/social media/websites etc.