Description
A virtual gathering / container for womxn change-makers, including those in the 2SLGBTQIA community, to meet each other and hear from other local change-makers who sit at the nexus of gender, sexuality and entrepreneurship.
This event will begin with hearing a few stories from rockstar womxn like Starr Meloche, Dr. Karamjeet ("Karmie") Dhillon as well as your host, Sarah Cipkar, about their change-making journies and how they are making a difference in their communities.
Afterwards, your host Sarah, will facilitate a lively and thoughtful conversation about what it's like being a womxn changemaker in Windsor, creating a space for you to share and reflect on questions like:
What is our city and community's capacity to support you?
What are Windsor's assets/barriers//best kept secrets/worst kept secrets to support women changemakers, including those in the LGBT community?
What would you like to see or done differently?
How can we support each other?
The event will be hosted on Zoom (all registrants will be e-mailed instructions on how to access the platform) and we will also be using Google Docs to document ideas and learnings generated in the second half of the event.
Featuring
Starr Meloche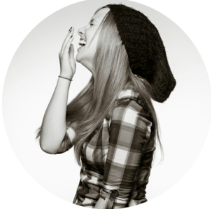 Starr is a co-creator of Boost Innovations, an event organizer, and a research assistant. She has been involved in community work for over 10 years. She is passionate about creating collaborative communities!
Karamjeet Dhillon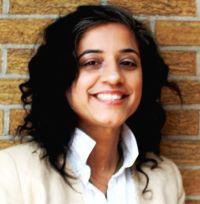 Dr Karamjeet K Dhillon (Karmie) manages a national research project called RISE-R at the Centre for School Mental Health, Western University.
Her focus on research lies at the intersections of ethnography and phenomenology. In addition, she is passionate about visual methodologies and creative movement. Together in harmony, she documents the life stories of those around her. Her life goal is to reposition the centre by inviting those on the margins into the middle. An equitable exchange in society begins with one premise, love!

Imogen Clendinning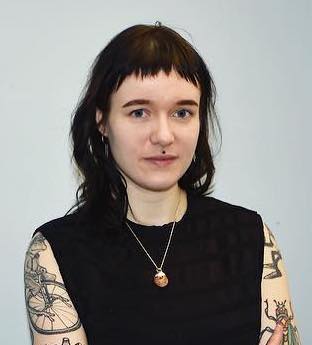 Imogen Clendinning is a settler media artist and arts administrator who hails from the traditional territory of the Three Fires Confederacy of First Nations, comprised of the Ojibway, the Odawa, and the Potawatomie, what is now referred, in a colonial context, to be Windsor, ON. Clendinning's video-works incorporate themes such as
sexuality, violence, femininity, and the inherent anti-capitalism of degraded images. Clendinning recently completed an MFA in Visual Arts from the University of Windsor, and holds a BFA with Honours from Nipissing University. Clendinning is currently the Programming Coordinator at Artcite Inc., an artist-run centre focused on community building and bringing contemporary arts to the Windsor-Essex region.
Hosted by
Sarah Cipkar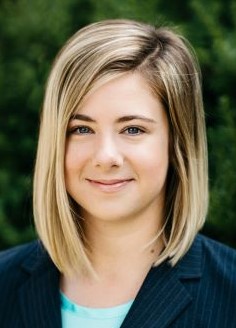 Sarah Cipkar currently works as the Community Developer at the Downtown Windsor Community Collaborative, a United Way funded partner focused on neighbourhood revitalization. Over the past 5 years, she has connected with residents and various community stakeholders with one goal: making the downtown neighbourhood a better place for all ages. From chairing the Downtown Windsor Farmers' Market committee, to municipal budget workshops, much of her experiences have been about learning, engaging people and advocating for the needs of the community.
She has also been heavily involved with the University of Windsor, graduating in 2015 with a Masters in Political Science with a thesis studying Citizen Participation in Detroit public transportation planning. During this time, she worked as both a research and graduate assistant, co-authoring and publishing several articles.
Lastly, Sarah was recently elected as a Trustee with the Greater Essex County District School Board in October of 2018. She has a commitment to pursuing evidenced-based decision-making, community-driven leadership, and equitable investments in our education system across Windsor and Essex county.
About Agents of Pride
Agents of Pride is a series of workshops dedicated to queer and trans women, as well as their allies, who are making a positive and tangible difference in the lives of others.

Powered by Windsor Pride Community, Agents of Pride sits at the nexus of gender, sexuality and change-making. Our goal is to offer curated experiences that build community and mobilize knowledge for women entrepreneurs, innovators and leaders.

All the workshops are grounded in the reality that gender equity is a necessary – and often missing – in the places that we live and work. As a result of Agents of Pride, queer and trans women, as well as their allies, will see that they're not alone; will hear and learn from each other's experiences; and will be equipped with tools to add to their change-making toolbox.

This project is supported by the Pilot Fund for Gender Equality, a collaboration between Community Foundations of Canada and the Equality Fund, with support from the Government of Canada.
Ce projet est soutenu par le Fonds pilote pour l'égalité des sexes, une collaboration entre Fondations communautaires du Canada et le Fonds Égalité, avec l'appui du gouvernement du Canada.
Womxn Change-makers is also made possible with the support of the Windsor-Essex Community Foundation (WECF).