Wonder of Learning Exhibit - Reggio Emilia
Description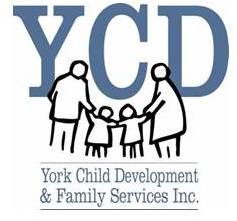 Join us for a rare opportunity to see the Wonder of Learning exhibit in Toronto, a travelling exhibition of the Infant-Toddler Centres and Preschools of Reggio Emilia (see below). Time has been reserved for York Child Development on Saturday, October 15 from 2:00-5:00 for a tour.
YCD will be arranging a bus to transport you to this exhibit. The fee for this excursion is $10.15 payable in advance through Eventbrite.
Please note: the maximum number of people for the tour is 100, however, we will be selling tickets based on bus seating capacities. Please join the waitlist if there are no tickets available and as we establish larger quantities we will organize additional buses.
We must have your paid confirmation in advance due to bus seating. We will arrange a couple of pick up points, e.g. Newmarket and south of Newmarket along Hwy. 404. These will be established and published to participants in time.

Registration is required on or before September 26, 2016.

"North American Reggio Emilia Alliance (NAREA)
The exhibit is a visual representation of the Reggio Emilia philosophy and a chance for the public to participate in the ongoing dialogue between educators, children, parents and the community. Together with a community collaborator, NAREA partners with cities around North America to bring this exhibit to a wide audience.
The current exhibit is comprised of works from Reggio Emilia children and adults and may take the form of visual, poetic, auditory and kinsthetic works. The exhibit may be viewed as individual works with a unique perspective and as a collective story, many individual threads that together weave a cohesive creative narrative."