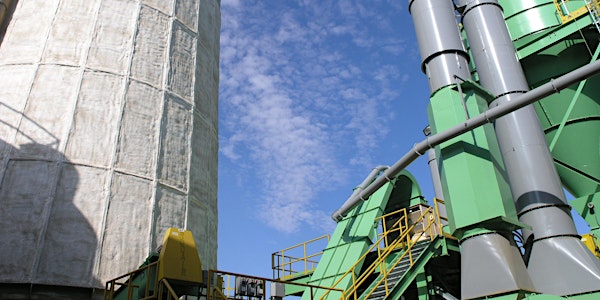 Wood Pellet Safety Conference and Workshop Safety in Action
When and where
Location
Prince George Civic Centre 808 Canada Games Way Prince George, BC V2L 5L1 Canada
Refund Policy
Contact the organizer to request a refund.
Description
Please join us at the Wood Pellet Association of Canada's safety conference and workshop in Prince George on June 13th and 14th.
Current wood pellet industry safety performance and priorities

Observations and recommendations from WorkSafeBC

Safety performance tracking

Combustible dust in raw material storage areas

Risks and best practices regarding syngas in drum driers

Effective practices for human-computer interface

Process safety management
KEYNOTE SPEAKER: Listen to Candace Carnahan – who lost her leg in workplace accident – inspire us to enhance our safety culture, make safety a top priority and commit to making it so – every day.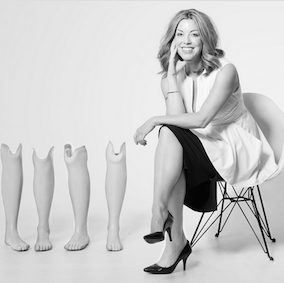 Candace believes that safety is an attitude, a state of mind, a way of life, and she shares her conviction that having the courage to care through standing up for others is a transformational concept.
June 13: Conference Day
8:15 AM Coffee and networking
8:45 AM Gordon Murray, Executive Director, Wood Pellet Association of Canada – Welcoming Comments
8:50 AM Scott Bax, Sr VP, Pinnacle Renewable Energy & Chair, WPAC Safety Committee – Wood Pellet Industry Safety Progress
9:10 AM Budd Phillips, Regional Prevention Mannager, WorkSafeBC - Perspectives on Pellet Industry Safety Management
9:30 AM Mike Tasker, Occupational Safety Officer, WorkSafeBC - A Discussion of Pellet Industry Safety Performance and Key Issues in Northern BC
9:45 AM Geoff Thompson, Occupational Safety Officer, WorkSafeBC - A Discussion of Pellet Industry Safety Performance and Key Issues in Southern BC
10:00 AM Coffee break
10:30 AM Dustin Meierhofer, BC Forest Safety Council - Combustible Dust Management in Raw Product Storage Areas
10:50 AM James Snow, Occupational Health and Safety Manager, Nechako Group - Safety Information Data Tracking Using DATS Software
11:10 AM Steven Mueller, Director Health & Safety, Pinnacle Renewable Energy - Best Practices for Safeguarding Machinery and Equipment
11:30 AM Glen Visser, Senior Consultant, Aon Risk Solutions and Kevin Ericsson, Chief Engineer, UNBC - Risks and Best Practices Associated with Syngas in Drum Dryers
12:00 PM Lunch
12:30 PM Keynote speaker: Candace Carnahan
1:30 PM Jenny Colman, Human Factor Specialist, WorkSafeBC and Jamie Errington, Senior Partner, Human Centered Solutions LLP - Effective HCI Practices
• Effective Console Operator HMI Design
• Effective Alarm Management Practices
• Effective Alarm Rationalization Practices
• Effective Procedural Practices

3:00 PM Coffee break

3:30 PM Effective HCI Practices (continued)

4:50 PM Scott Bax - Closing Comments

5:00 PM Conference day adjourns
June 14: Workshop Day


8:00 AM Jamie Merriam, Process Safety Consultant, ACM Process Safety: Introduction to Process Safety Management (PSM) & Management of Change (MOC) for the Wood Pellet Industry

GOAL: to introduce the wood pellet sector to the value of Process Safety Management through more detailed training in one element, Management of Change


Introduction to PSM
PSM Elements Overview
PSM for small facilities
MOC for wood pellet industry
Session Purpose, Expected Session Outcomes and MOC Intent

MOC Overview
MOC Methodology (Includes MOC check sheet)
Workshop: Examples & Case Studies
Feedback and Close
Next session (fall 2017)
NEW - Training arrangement with WPAC!
Follow up contact information

3:00 PM
Workshop day adjourns
How can I contact the organizer with any questions?
Gordon Murray, Executive Director, Wood Pellet Association of Canada, Email: gord@pellet.org | Tel: (250) 837-8821
Sponsored by:


Media partner: