Join us on October 22 at 7:00 pm on Zoom to hear bestselling author Janie Chang discuss her latest novel The Library of Legends.
About this event
Janie Chang writes historical fiction with a personal connection, drawing from a family history with 36 generations of recorded genealogy. She grew up listening to stories about life in a small Chinese town in the years before the Second World War and tales of ancestors who encountered dragons, ghosts, and immortals.
Her first novel, THREE SOULS, was a finalist for the 2014 BC Book Prizes Ethel Wilson Fiction Prize and her second novel, DRAGON SPRINGS ROAD, was a Globe and Mail Canadian bestseller. Both were nominated for the International Dublin Literary Award. Her third book, THE LIBRARY OF LEGENDS, is also a Globe and Mail bestseller.
Born in Taiwan, Janie has lived in the Philippines, Iran, Thailand, and New Zealand. She now lives in beautiful Vancouver, Canada.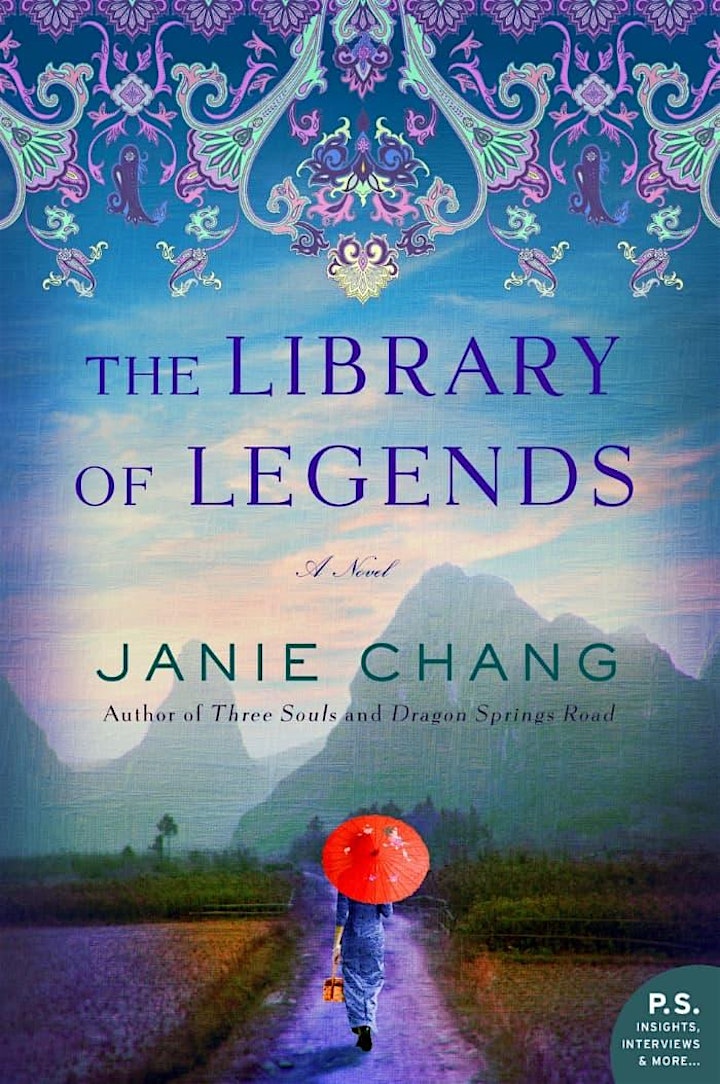 Organizer of Word on the Street - Fall Reading Series with Janie Chang