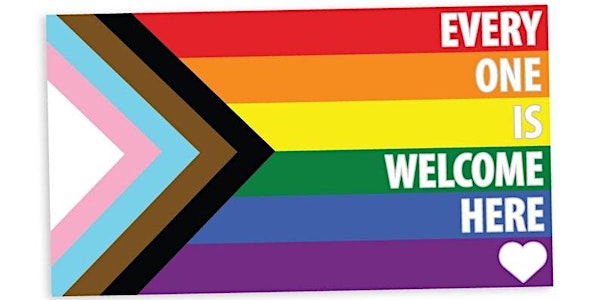 Words and Actions Matter: Providing Gender Affirming Spaces for All
To increase 2SLGBTQ+ knowledge, awareness, and inclusion through a series of educational webinars focusing on gender diverse children/youth.
About this event
Gender identity development starts in childhood and we all have a responsibility to create safe, inclusive spaces for all children, their families and providers across all sectors. This webinar series was developed with input from Cathy Maser, a nurse practitioner with years of experience working with children and youth and Donna De Filippis, parent of a transgender young women to provide information and support to enable all of us to create gender affirming spaces. The content was created and will be delivered by community members who are educators and providers in Indigenous and 2SLGBTQ+ agencies across the country, with a specific focus on gender diverse children.
Four bilingual webinars on gender diversity will be delivered to the Public Health Agency of Canada (PHAC) children's national programs and SickKids Tele-Mental Health partners. The webinars are structured as followed:
Becoming a Safe Service Provider: The Basics: September 15, 2022
Being Affirming: September 29, 2022
Barriers to Care: October 13, 2022
Moving Forward: Our Stories (panel discussion with community members): October 27, 2022
Please register for each date you wish to attend.
Le développement de l'identité de genre commence dès l'enfance et nous avons tous la responsabilité de créer des espaces sûrs et inclusifs pour tous les enfants, leurs familles et les fournisseurs de services dans tous les secteurs. Cette série de webinaires a été développée avec la participation de Cathy Maser, infirmière praticienne dotée de plusieurs années d'expérience de travail avec les enfants et les jeunes et Donna De Filippis, mère d'une jeune femme transgenre, pour fournir de l'information et du soutien qui nous permettent à tous de créer des espaces d'affirmation du genre. Le contenu a été créé et sera distribué par des membres de la communauté qui sont des éducateurs et des fournisseurs dans les agences autochtones et 2SLGBTQ+ à travers le pays, avec un accent particulier sur les enfants de diverses identités de genre.
Quatre webinaires bilingues sur la diversité des genres seront offerts aux programmes nationaux pour enfants de l'Agence de la santé publique du Canada (ASPC) et aux partenaires en télésanté mentale de SickKids. Les webinaires sont structurés comme suit :
Devenir un fournisseur de services sûrs : Les fondements: 15 septembre 2022
S'affirmer: 29 septembre 2022
Obstacles à l'obtention de soins: 13 octobre 2022
Progresser vers l'avenir: Nos histoires (discussion avec des membres de la communauté): 7 octobre 2022
Veuillez vous inscrire pour chacune des dates auxquelles vous souhaitez assister.