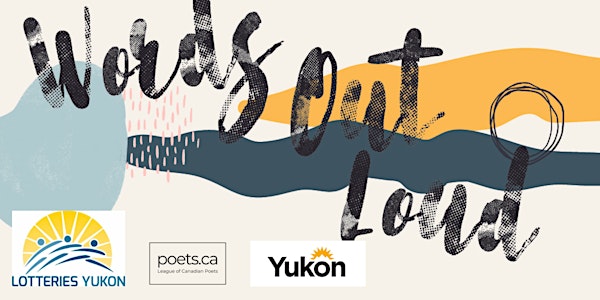 Words Out Loud Virtual Readings and Open Mic
Join us for our monthly virtual reading series and open mic!
About this event
Our October Words Out Loud event will feature readings from Conyer Clayton and Joanna Lilley. Readings will be followed by an open mic. Limited spots of 5 minutes each will be available on a first come, first served basis.
These events are made possible by funding from Government of Yukon Arts Fund, Lotteries Yukon, and the League of Canadian Poets.