Description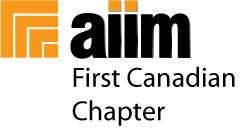 AIIM First Canadian Chapter is excited to welcome Ian Phillpot, Area Vice President of Canada at Box, to talk about how your organization needs to work like a digital company. It's not about rewriting your software. It's about rewriting your company.
To transform your company and compete in the digital age, you need to work like a digital company. But being a digital company is about much more than building an app or applying technology to your existing business. You have to go deeper. You need to fundamentally rethink your products and customer experiences for the digital world.
Box Canada AVP, Ian Phillpot, will share lessons learned on how to align culture, organization, process and systems to reinvent your products and build modern customer experiences.
About Box: Box is building the leading Cloud Content Management platform. More than 41 million people in over 60,000 companies – including 59% of the F500 - use Box today to power real-time collaboration across geographic and organizational boundaries, without risk of data loss or security issues.
Our speaker: Ian Phillpot, Area Vice President, Canada at Box
Ian Phillpot is Area Vice President of Canada. He leads Box Canada's organization, driving the strategy for the growth and development of Box in Canada. Prior to managing Box Canada, he led Sales Operations in Box EMEA for four years, Managing its strategic entry into markets such as the UK, France, Nordics, and Germany. Ian joined Box from VMware EMEA, where he managed EMEA Sales Operations.
Ian earned an M.B.A. from Cranfield Business School and a B.S.C. with honours in Physics and Electronics from Warwick University in the United Kingdom.
Program Information:
Registration and networking: 8:30 – 9:00 a.m.
Seminar: 9:00 - 10:30 a.m.
Networking: 10:30 - 10:45 a.m.
Dress Code: Our venue requires business casual dress. No jeans, runners, shorts or logo golf shirts are allowed.
Not yet an AIIM member? Sign up to become a member and please don't forget to reference "FIRSTCANADIAN" during sign up.
Be sure to follow us and keep in touch!