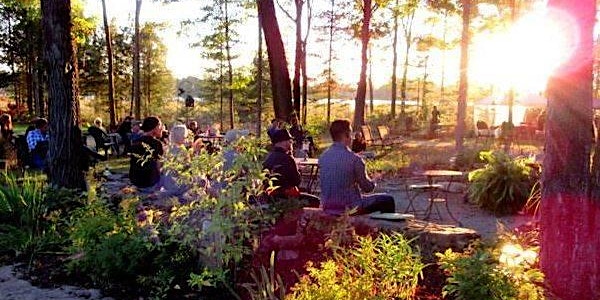 Work of Our Time - Exploring Nature Based Stewardship
The work of our time is to bring ourselves back into alignment with our natural world so that we can become agents of change.
When and where
Location
Lambs Pond 6436 New Dublin Road Elizabethtown-Kitley, ON K0E 1A0 Canada
Refund Policy
Contact the organizer to request a refund.
Eventbrite's fee is nonrefundable.
About this event
This experiential and educational event will pair Forest Bathing and Nature Based Stewdship together with a warm, nourishing Fall lunch in the middle.
We will begin the day with a guided Forest Therapy walk with certified Nature Therapy Guide Claire Beach. Forest Therpy is both a new and ancient practice. In essence it is a gentle, sensory based walk where we are guided into connection with the Forest through simple invitations. When we immerse ourselves and take time to be still, the goodness of the forest can soothes our mind, nourishes our body & rejuvenates our soul.
After the guided forest walk participants will enjoy a warm and nourishing lunch in the beautiful grounds of Lamb's Pond Nature Sanctuary.
Following lunch, lifetime environmental educator and author, Dr. Frank Glew will give a presentation on the topic of Eco Feminism. Frank's talk and presentation will uncover the deeper roots and challenges which prevent society from embracing the idea of nature based stewardship.
The work of our time is to find a new balance, a sacred balance that support all life on earth. Our hope is that this day of reflection & restoration will provide a deeper understanding of the urgency to become nature based stewards and how we all move forward together.
Learn more about each presenter and your hosts below...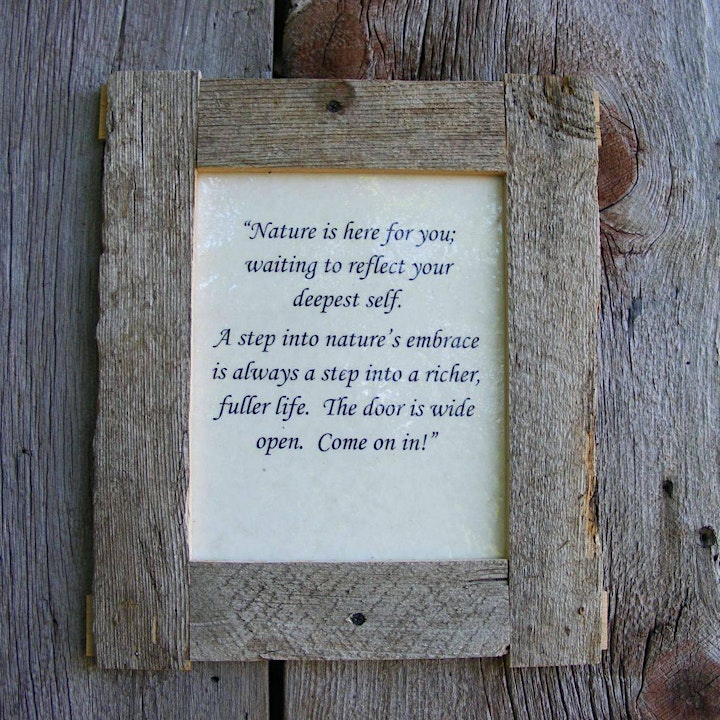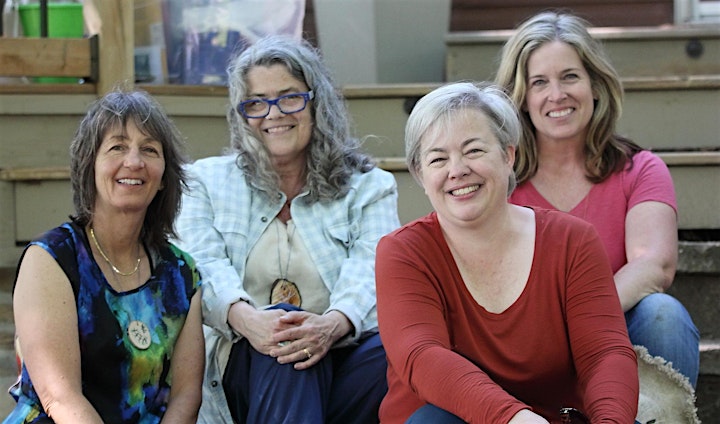 Tree Sister Grove, Shelley Gallagher, Barb McKegney, Jeanette Johnston, Andrea Ellis, (missing from photo Ileana Belanger Grgic) was recently formed in May of 2022. This local Tree Sister Grove is part of a global network of groves under the charitable organization www.treesisters.org .
We envision a world that is normal for everyone to protect and RESTORE themselves and protect and restore our world
OUR MISSION
To rapidly accelerate tropical reforestation by inspiring and channeling women's Nature Based Feminine Leadership into global action or Nature Based Stewardship
WORK OF OUR TIMES Saturday October 22, 2022
We are excited to work with Lamb's Pond to bring this evocative workshop event to this area. If your interest is tweaked by what you have read, consider coming out to experience Forest Bathing for yourself and to learn more about the challenges we face as a human species in the face of climate change.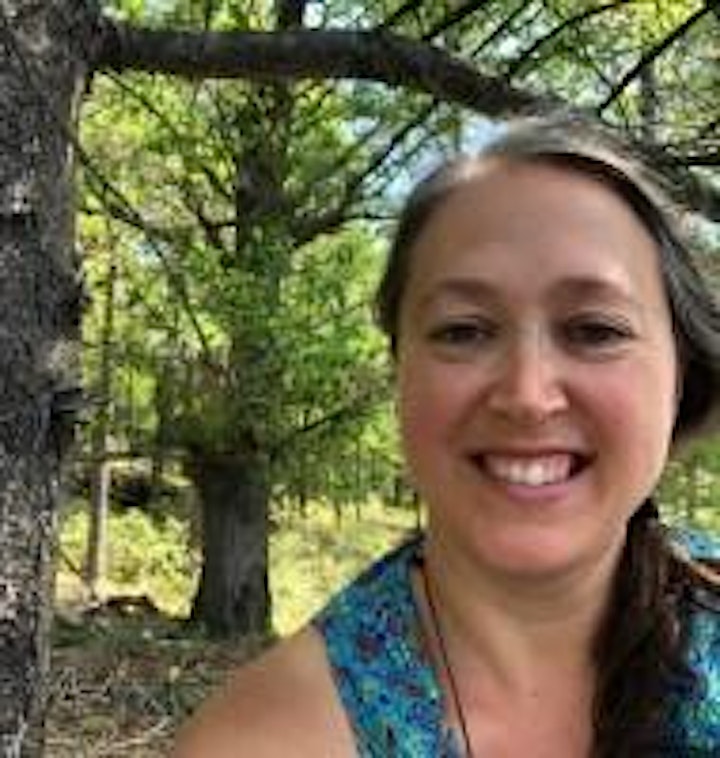 Claire Beach, Certified Nature Therapy Guide, Mentor & Instructor with the Global Institute of Forest Therapy
Before we begin our journey in the forest together I'd like to share a bit about myself.
As far back as I can remember I have been exploring ways to deepen my connection to nature. For many years this search took me on adventures into the wild. Paddling, hiking, camping & travelling every corner of our beautiful Country. With motherhood came a new sense of urgency to repair my relationship with the earth & rise rooted. This search led me to discover the practice of Forest Bathing and becoming a Certified Nature & Forest Therapy Guide. The journey has changed my life!
Now more than ever we need to remember how to slow down, unplug and find comfort and healing in partnership with the earth.
I want to share the practice of Forest Therapy, through simple invitations, to rejuvenate your spirit and nurture your soul. To mindfully and gently hold space for you to wander and find wonder again. To guide without judgment or expectation Among The Trees.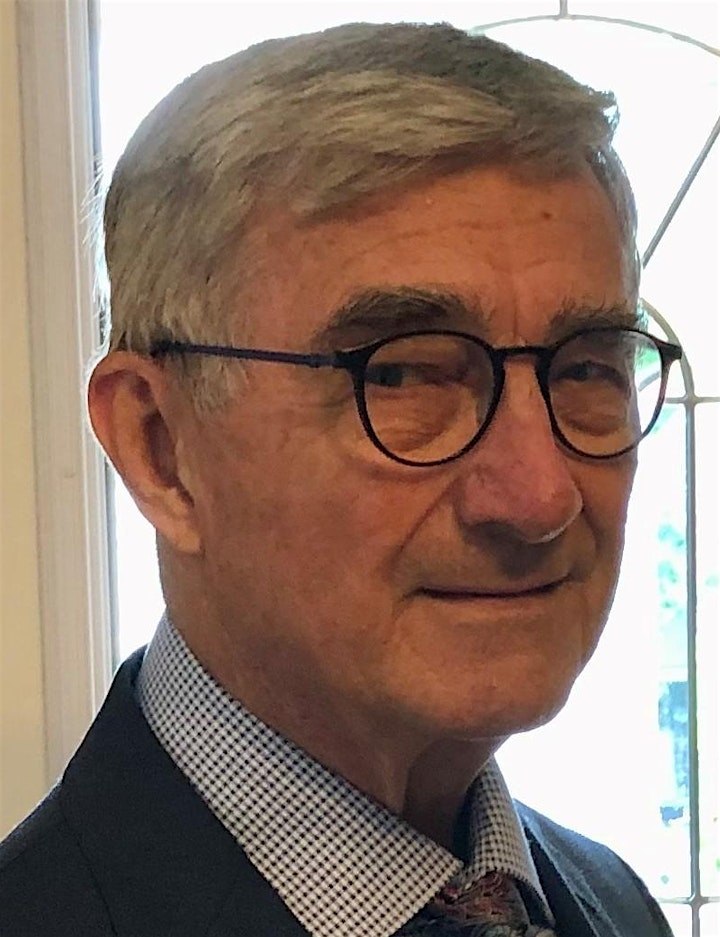 Frank Glew, Author, Lifetime Environmental Advocate, Presenter of Eco Feminism
Overview of Author
Frank Glew was born in Clinton, Ontario, Canada. He is the fourth oldest of seven children. Frank grew up in a family with lots of love but little of money. During his childhood, he developed a keen love of nature, farming and sports. Hockey was his favorite sport. He played Pee Wee hockey up through to Junior hockey in his home area. He has taught in Tillsonburg, Toronto, Kitchener, Waterloo and Melbourne, Australia and University of Waterloo.
Frank has taught at all grade levels of education from grade one to university. In his 35 years of teaching, he has held the role of teacher, vice principal, principal, consultant, coordinator and university professor.
Frank was the creator of the popular game, "Instincts for Survival", (Animal Game, Survival Game) an environmental simulation game that is still played in most Outdoor Environmental Programs throughout the world. Students, play the role of wild animals in a forest food pyramid The game is played in a natural setting, Animals/students are identified by wearing coloured vests. It develops empathy for all wildlife and gives you a real feeling for the plight of wild animals. The game is remembered longer by students than any other environmental program. His main field of expertise is in the area of environmental science education. He believes in a holistic, integrated and active student centred approach to learning. He has practiced these beliefs in a pragmatic way throughout his career.
Frank has written 11 children's picture books and is the recipient 14 Awards for his work in environmental education. The author has donated more than $700,000 worth of books to needy Ontario schools from Windsor to Ottawa. Frank has been a keynote speaker at many national and international conferences. He presents 40-50 workshops a year to students promoting literacy and environmental science education. His main thrust now is presenting his picture books to students in their own school library and spending as much time as possible with his grandchildren.
"My soul came out to play today and I will never be the same". – Frank
Glew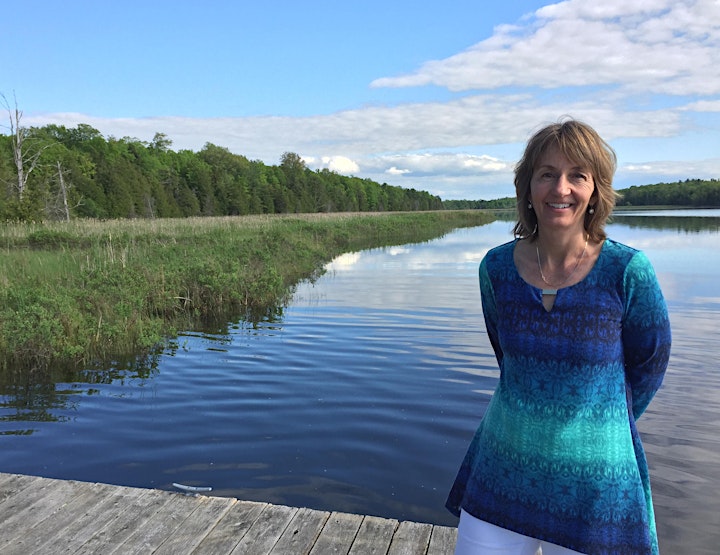 Hi, I'm Shelley Gallagher owner and co ordinator of Lamb's Pond Retreat Venue.
I have worked as an outdoor education teacher for over 20 years and recently retired as an occasional classroom teacher. Over the last 25 years, I have experienced the magic of being part of a creative process along with with my husband and partner Mark Jenkins, where together we have evolved our 18 acres of property into a destination retreat venue with Airbnb accommodation. Mixed forest trails, an outdoor amphitheater, Zen garden with café-like courtyard, numerous meeting circles, waterfront docks, lakeside screened Gazebo are a few of the amenities that exist amongst the wild natural spaces of our property. We welcome guests and clients to experience all that this natural space offers and the tangible benefits of wellness through nature.
I like to align with groups and clients where their event is enhanced by the the grounding and wellness qualities of being immersed in nature. Lamb's Pond gives a voice to nature and thereby helps us to reconnect to our own true nature.
I am truly thrilled to be welcoming Claire Beach as a Forest Therapy guide. She has conducted three walk on this property and I had the good fortune to participate in one of those walks. Although I live here, the benefits of having an expert guide to help me slow down and truly notice my surroundings with all my senses, left me feeling relaxed and calm. In addition, through participating with others I was able to gain further wisdom and guidance from these natural surroundings.
I am so exited to welcome Frank Glew, who was my supervisor during my employment with the Waterloo Board of Education Outdoor Education Department. Many may not realize that Frank created the game, "Instincts for Survival or Predator Prey." If you are to truly understand others, you must be able to walk in their shoes. This popular outdoor education and camp game has been played by 1000's of children and adults as a way to truly understand what it must be like to survive as an animal in the natural world. Frank strives to encourage others to realize their full potential. He leads by example and is a life long learner and author. He has been an incredible mentor and source of inspiration. His latest research is on the topic of Eco Feminism.
Learn more about Lamb's Pond by visiting the website https://lambspond.ca/ and Facebook page. Lamb's Pond Retreat is located at 6436 New Dublin Road in Elizabethtown-Kitley Township