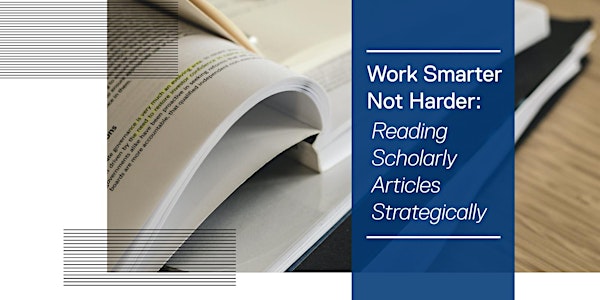 Work Smarter Not Harder
Work Smarter, Not Harder: Reading Scholarly Articles Strategically
About this event
Did you know that scholarly articles require a different approach to reading than the one you'd use for a novel or a newspaper? This workshop will break down the jargon, teach the different elements of a scholarly article, and explain how to read strategically. Learning to read strategically will save you time on your readings and make you a more effective researcher.
This class is intended for students in all programs and especially encouraged for incoming graduate students.
Due to the popular demand of this session, the Library will repeat Work Smarter Not Harder in November, date to be confirmed.