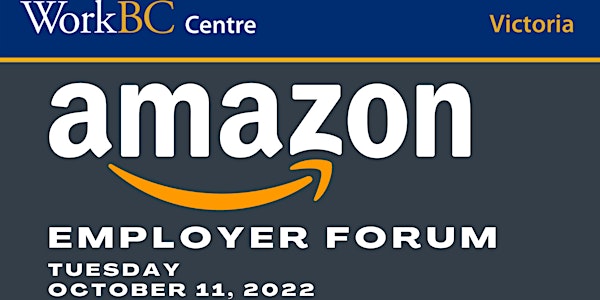 WorkBC Employer Information Session: Amazon
Amazon is opening their new Distribution Centre in North Saanich soon and they are recruiting. Learn about the benefits of working there!
About this event
CLICK HERE TO JOIN THE LIVE EVENT BEGINNING AT 1:00!
You need a job that fits your life. That's why night shifts and early morning shifts at Amazon help you make the best use of your time. You'll bring home great pay, real benefits, and opportunities for career advancement. And you'll be part of a safe and inclusive workplace ranked among the best in the world.
Wondering how you're going to get back and forth to work out in Sidney? Amazon is organizing a bus to transport workers from Victoria!
Register today to hear what else Amazon offers its employees!