Working and living with ADHD: a special presentation by Douglas Stacey BBA
Description
Join us for the first of two presentations by award-winning business leader Doug Stacey. Doug will address topics including:
Working with and living with ADHD in employment.
How to build a career with ADHD: advantages and disadvantages and some strategies for success
The employer's obligations - duty to accommodate
Best practices on how to inform your employer you have ADHD, LD, other mental health disorder
Douglas Stacey BBA: Businessman, Rancher, Advocate
Doug Stacey is a businessman and partner in Barker McLean Consulting Inc. a Vancouver-based think tank and consulting firm for small business start-ups and not-for-profits. With his sons, he also owns and operates Sheluc Brand Manufacturing Inc., a multi-award winning company that has won The City of Edmonton's Mayor's Award, YESS Growing Dreams Award and The Social Capital Award for service to persons with disabilities and youth at risk. Doug has always been a champion for people with disabilities and spent six years as the Director of Business Development for the EmployAbilities Society of Alberta, where he helped develop resources and programs for people with disabilities entering the workforce. One of his proudest achievements is the development of strategies to recruit and train top performers in the field of disability employment. He has won numerous business awards and his companies have been featured in magazines and television programs. He measures his success not by money, but by being part of building a dream for deserving people finding employment or reaching their career goals. Doug has also been diagnosed with ADHD.
FAQs
Where exactly is this classroom?
Classroom D is located on the second floor, east side of the Walter Mackenzie Health Sciences Centre. You can access this area via either the 112 street entrance, the 114 street entrance, or via pedways from the Kaye Edmonton Clinic/Edmonton Clinic Health Academy. Please look for signage with the AAGE logo to direct you to the classroom.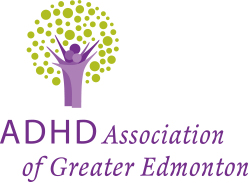 What are my transportation/parking options for getting to and from the event?
The Walter Mackenzie Health Sciences Centre is located on a major bus route and across the street from the Health Sciences-Jubilee LRT platform. Parking is generally available in the Education Car Park and in the Jubilee Car Park.