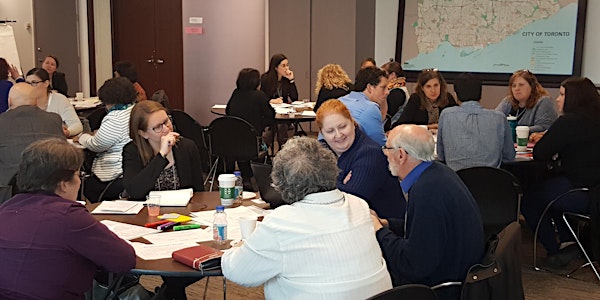 Working Group I for Standards of Practice in North South Experiences
Description
Gaining Traction
This Nov 7 meeting aims to collate and advance previous conversations facilitated at/by Western, IARSLCE, Universities Canada, OCIC, OAIE, IETP, NAFSA, Global Internship, Global Service Learning, and Comhlamh.
Participants
This Working Group is for you if you are: (a) A practitioner and/or researcher critically engaged with the issues, complexities, and literature surrounding North South Experiences; (b) In a position to influence your organization's system to consider adopting, endorsing, or signing-on to a voluntary code of conduct or standards of practice self-audit tool; and, (c) Are available to participate actively in this Working Group in 2016-17.

This is not a workshop about standards nor a forum for exchanging best practices. Reading documents in advance of this meeting is required. This is a peer-driven, consensus building, collaborative, and systems-thinking working meeting with follow up action and deliverables required by attendees over the next 9 months.
Expressed interest to-date
8 Academic Institutions - Algonquin College, Humber College, King's College, Laurier University, Queen's University, St Jerome's University, Western University, University of Guelph.
2 Faith-based Organizations - United Church of Canada, Presbyterian Church of Canada.
8 Non-Governmental Organizations - Aga Khan Foundation, Casa Pueblito, Cuso International, Compañeros Inc, Engineers Without Borders, Enheed, Ontario Council for International Cooperation, Operation Groundswell.
Assumptions | State of the Issue
- Practitioners and researchers recognize the controversial and complex issues involved in North South Experiences and are seeking ways to design, implement, and evaluate them comprehensively with legitimate reciprocal benefit baked in for all stakeholders.
- Demand from a wide variety of interests for North South Experiences is rising and brings with it the urgent need for a common code of conduct or standards of practice framework to minimize harm and maximize benefit.
- Collaborating to craft and create a common approach to standards would build a community of professional practice and shift individual efforts toward broader systemic change.
Expected Outcomes

1. Consensus around which prioritized standards of practice would form the basis of a common code of conduct or standards of practice tool that organizations could: (a) Use voluntarily to perform self-audits of their North South Experiences; and, (b) Adopt, endorse, and sign on to in order to demonstrate accountability, raise the profile of standards, and influence others (e.g. decison-makers, media).
2. Outlined strategy and timeline for publishing a common standards tool, distributing it through various networks, obtaining a leading group of early adopters, and inviting more organizations to join the standards movement.
3. Drafted infographic design template that communicates prioritized standards effectively to different users and stakeholders.
4. Identified sources of funding to build a standards network that would create a platform for shared resources, encourage collaboration and advocacy, and offer professional development opportunities.
5. Committed members of the Working Group folllowing up to achieve the 4 outcomes above.
Draft Agenda for Monday November 7
9:00-9:30 am Sharp: Gathering and introductions (refreshments provided)
9:30 am-12:30 pm: Consensus building process around which prioritized standards of practice would form the basis of a common code of conduct or standards of practice tool. Identify working group members to follow up.
12:30-1:30 pm: Lunch and conversation (vegetarian and non-vegetarian options provided)
1:30-2:30 pm: Strategy and timeline process for publishing a standards tool, distributing it, obtaining early adopters, and inviting others. Identify working group members to follow up.
2:30-3:30 pm: Feedback process for infographic design template. Identify working group members to follow up.
3:30-4:30 pm: Funding source identification process to build a standards network. Identify working group members to follow up.
4:30-5:00 pm: Confirm timeline and next steps for follow up deliverables.
Thank You
To Bob Gough, Eyal Rosenblum, Lynne Mitchell, Melissa Ostrowski, and Rebecca Tiessen and others for ongoing dialogue and meeting design advice.
Comments, Ideas, Questions
Gonzalo Duarte duarte@companeros.ca 416.963.4952 (content)
Erica Gray programs3@companeros.ca 647.225.6428 (logistics)
Organizer of Working Group I for Standards of Practice in North South Experiences
In his dual capacity as Executive Director of Compañeros Inc and Community Manager of the Centre for Social Innovation (Annex) in Toronto, Gonzalo has facilitated social entrepreneurship, service learning, global citizenship, equity and inclusion experiences in Canada and Nicaragua for 29 years.