WORKPLACE CENTRE: How Good Can It Get?

Thursday, 17 November 2016 from 12:15 PM to 1:30 PM (PST)
Event Details
WORKPLACE CENTRE: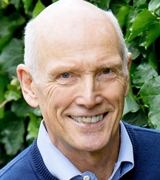 with Brian Fraser, PhD, Lead Provocateur of Jazzthink; member of the Douglas College Faculty; and Minister at Brentwood Presbyterian Church

How Good Can It Get?
The fourth (and final?) installment in our ongoing series of conversations about our members' vision for the future of the Society. This session will build on carefully laid groundwork to deliver practical strategies designed to re-energize the work of the Workplace Centre for Spiritual and Ethical Development. Come and be part of the conversation. Your voice is important.
This is another no-cost event in that attendance is free for everyone but there is no catering. Bring your own lunch and coffee if desired..
Please join us afterwards for the Workplace Centre Annual General Meeting. Learn about the Board and the operating side of our Society.

About Our Speaker:
When & Where

Adler University
Room 700 - 1090 W. Georgia St.
Vancouver, BC V6E 4V2
Canada

Thursday, 17 November 2016 from 12:15 PM to 1:30 PM (PST)
Add to my calendar
Organizer
Workplace Centre convenes conversations that deepen Spirit and Ethics in the workplace, and promotes their practical application in business and everyday life. We hold two meetings each month: Ethics for Breakfast, on the second Wednesday, and the Spirit at Work Luncheon on the third Thursday of the month. All meetings are open to the public. They are about 75 minutes long, presentation-and-discussion format, with speakers/topics that will help you keep ethics and spirituality alive in your work.
Email us or call 604-685-6560 for more information. You can also review our previous speakers & events, and any related speeches and presentations that have been posted by visitin www.WorkplaceCentre.org