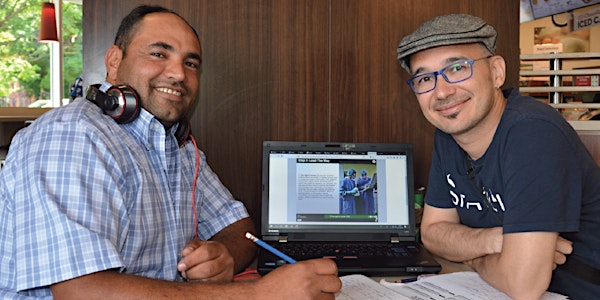 Workplace Language Training - Info Session
Learn how to use English effectively to communicate at your workplace!
About this event
The Workplace Language Training supports you to develop your English language skills for your job in Canada.
Tailored Learning
The language program is adapted to your current language needs required in your job.
1:1 Instruction
Improve your language skills for the workplace with a dedicated certified language instructor.
Task-Based Learning
Instruction incorporates meaningful language learning that is directly related to real-life situations.
Join this online information session to learn more!
Once you have registered, you will receive the link for attending this workshop. If you have any issues with the registration process and cannot access the event link, please email us as aochoa@ociso.org
For more information, please email us at aochoa@ociso.org or call us at 613-725-5671 EXT 356