Event Information
Location
Ron Joyce Centre-McMaster University
4350 South Service Road
Deans Lounge, 4th Floor
Burlington, ON L7L 4X5
Description
You're Invited to the Health Leadership Academy's Collaboratorium Talk

Workplace Pressures and its Impacts on Health
Agenda
12:00 - 1:00 PM: Presentation
1:00 - 1:30 PM: Networking
---
Learn more about Drs. Marisa Young, Erin Reid, and Emile Tompa:




MARISA YOUNG
Marisa Young is an Assistant Professor in the Department of Sociology at McMaster University and an Early Career Fellow at the Work-Family Research Network (formally the Sloan Foundation). Her research investigates the intersection between work, family, and residential neighbourhood to bring a greater understanding to social inequalities in mental health for parents and children of urban residences.
Dr. Young's recent work outlines a comprehensive model founded on quantitative data at the individual, community, and census level that highlights several broad mechanisms through which neighbourhoods influence the stress and mental health consequences associated with competing work and family demands among parents.
She is currently working on a series of projects funded through CIHR and SSHRC to help better understand the impact of community context on health and well-being via the work-family interface, over time and across variant geographical locations.
Her findings from these and other projects have been published in well-known journals, such as the Journal of Health and Social Behavior, Journal of Family Issues, Society & Mental Health, Social Science Research, and Work & Stress. Her contribution to research on work and family has also been notably recognized, receiving the several nominations for the prestigious Rosabeth Moss Kanter Award for Excellence in Work-Family Research.
Dr. Young recently received an Early Researcher's Award from the Province of Ontario – Ministry of Research, Innovation and Science. With these funds, she plans to look at how the availability of services and resources within neighbourhoods could help Canadians find the work-family balance they need.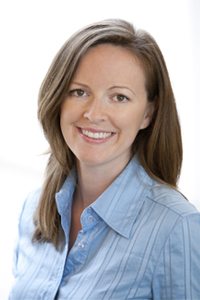 ERIN REID
Dr. Erin Reid studies the interrelations between identity, gender,careers and how work is organized. She is especially interested in how men and women cope with time-greedy work, and the implications of their coping mechanisms for their own lives as well as the organizations for which they work. Erin is trained as a sociologist, and uses both qualitative and quantitative methods in her research. Her work has been published in Organization Science, Harvard Business Review, Academy of Management Review,Strategic Management Journal, Journal of Business Ethics, European Business Review, and in the Best Paper Proceedings of the Academy of Management. In 2016, she was included in Poets & Quants' "Top 40 Business School Professors under 40" list. In 2015, she was shortlisted for the Thinkers 50 Radar Award. Her research has been featured in The New York Times, Globe and Mail, Huffington Post, and several other outlets. Erin was previously on faculty at Boston University. Prior to her academic career, she worked for a small social policy research firm, in education and labour market policy for the Canadian Government, and as a dietary aide in a nursing home.
EMILE TOMPA
Date and Time
Location
Ron Joyce Centre-McMaster University
4350 South Service Road
Deans Lounge, 4th Floor
Burlington, ON L7L 4X5