Description
You're Invited to the Health Leadership Academy's Collaboratorium Talk

Workplace Pressures and its Impacts on Health
The Michael G. DeGroote Health Leadership Academy is proud to host a panel discussion on how leaders in the workplace experience and manage their stress levels. The discussion will elaborate on how this impacts their health and what role employers, employees and society have on improving the health and well-being of individuals and populations. Each researcher will draw on their expertise to explore both the emotional and economic implications leaders face in these environments.
Agenda
12:00 - 12:15 PM: Registration and Networking*
12:15 - 1:00 PM: Introduction and Presentation
1:00 - 1:15 PM: Question & Answer
1:15-1:30 PM: Networking
This discussion will be moderated by Linda Morgan.
*a light lunch will be provided
---
Learn more about Drs. Marisa Young, Erin Reid, and Emile Tompa and Linda Morgan:

MARISA YOUNG
Dr Marissa Young, is a Recipient of an Early Research Award to conduct a Canada-wide study on how the availability of what she calls "family-friendly," community-based programs, services and family resources within communities can help families better cope with work-life conflict.

Marisa Young is an Assistant Professor in the Department of Sociology at McMaster University and an Early Career Fellow at the Work-Family Research Network (formally the Sloan Foundation). Her research investigates the intersection between work, family, and residential neighbourhood to bring a greater understanding to social inequalities in mental health for parents and children of urban residences.
Dr. Young's recent work outlines a comprehensive model founded on quantitative data at the individual, community, and census level that highlights several broad mechanisms through which neighbourhoods influence the stress and mental health consequences associated with competing work and family demands among parents.
She is currently working on a series of projects funded through CIHR and SSHRC to help better understand the impact of community context on health and well-being via the work-family interface, over time and across variant geographical locations.
Her findings from these and other projects have been published in well-known journals, such as the Journal of Health and Social Behavior, Journal of Family Issues, Society & Mental Health, Social Science Research, and Work & Stress. Her contribution to research on work and family has also been notably recognized, receiving the several nominations for the prestigious Rosabeth Moss Kanter Award for Excellence in Work-Family Research.
Dr. Young recently received an Early Researcher's Award from the Province of Ontario – Ministry of Research, Innovation and Science. With these funds, she plans to look at how the availability of services and resources within neighbourhoods could help Canadians find the work-family balance they need.
ERIN REID
Dr Erin Reid has recently published article in the Harvard Business Review on research done on professionals who experience difficulties with demands that they be ideal workers. Leaders of organizations may have trouble accepting the possibility that there might be another way to work effectively.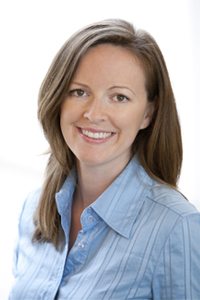 Dr. Erin Reid studies the interrelations between identity, gender,careers and how work is organized. She is especially interested in how men and women cope with time-greedy work, and the implications of their coping mechanisms for their own lives as well as the organizations for which they work. Erin is trained as a sociologist, and uses both qualitative and quantitative methods in her research. Her work has been published in Organization Science, Harvard Business Review, Academy of Management Review,Strategic Management Journal, Journal of Business Ethics, European Business Review, and in the Best Paper Proceedings of the Academy of Management. In 2016, she was included in Poets & Quants' "Top 40 Business School Professors under 40" list. In 2015, she was shortlisted for the Thinkers 50 Radar Award. Her research has been featured in The New York Times, Globe and Mail, Huffington Post, and several other outlets. Erin was previously on faculty at Boston University. Prior to her academic career, she worked for a small social policy research firm, in education and labour market policy for the Canadian Government, and as a dietary aide in a nursing home.
EMILE TOMPA
Dr Emile Tompa is a Senior Scientist at the Institute for Work and Health who studies economics and sustainability of resources. H

e is currently working on a study led by Dr. Allison Williams at McMaster University on caregiver-friendly workplace policies. The study includes interventions in two worksites, and Tompa is evaluating their economic implications from the perspective of workers, employers and society.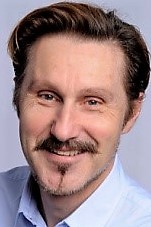 Dr. Emile Tompa is a labour and health economist and a senior scientist at the Institute for Work & Health, based in Toronto, Ontario, Canada. He is co-director of the Centre for Research on Work Disability Policy.
Dr. Tompa's research is focused on workplace OSH interventions, specifically the economic evaluation of such interventions. He is the lead editor of a methods text published by Oxford University Press in 2008 on the economic evaluation of OSH interventions, and has lead several intervention evaluation studies.
His second area of research examines incentives and outcomes of OSH system and work disability program design features and other labour-market policies, programs and practices.
His third area of research is on labour-market experiences and their health and human development consequences, with a particular focus on precarious employment.
MODERATOR
LINDA MORGAN, MA, CTDP, HSDP
Organizational Effectiveness Consultant, Director of Change Management and Organization Design, North America, Manulife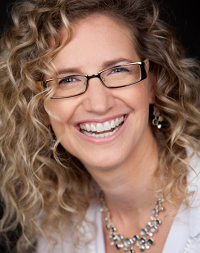 Linda specializes in action research, dynamic change programs, conflict/diversity management, organizational culture, and leadership development. She has a diverse background in human systems intervention, adult education, strategic planning, capacity and team building, and change management.
Linda has worked in both unionized and non-unionized environments including private, public, and financial, high-tech engineering, insurance, leisure, oil retail, health-care, pharmaceuticals, education, law, and regulatory bodies. She draws from over 15 years of human resources and managerial experience to add to her perspective and understanding of client issues. This varied experience offers creative and customized learning experiences built for the unique needs of each client.
Linda is currently working at Manulife Financial as Director of Change Management and Organization Design for North America and continues to work with select clients, including McMaster University as an Associate Instructor with the Emerging Health Leaders and Executive Education faculties. She is also a sought after public speaker on the topics of change, organization design and engagement/culture at the Conference Board of Canada, HRPA National and Regional conferences, IPL and Your Workplace conferences. Linda is also studying to become a certified Organizational Relational Systems Coach.
Clic clients have come to expect both a clear plan and surprising flexibility, enhanced by a professional, approachable, and friendly style. Clients also expect a partnership for success, where they walk away from the project empowered and independently better equipped.