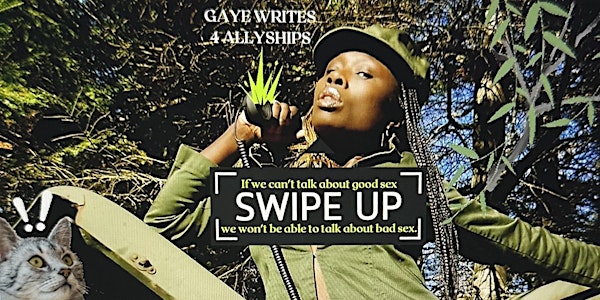 Multiple dates
Workplace Sexual Harassment vs Workplace Sexualized Harassment
Workplace Sexual Harassment vs workplace sexualized harassment
By Gaye Writes for Allyship, so if you have an issue we'll attempt to right it
Date and time
Wed, Feb 8, 2023 5:00 PM - Mon, Jan 8, 2024 6:00 PM PST
About this event
If we can't talk about good sex, we won't B able 2 talk about bad sex. That said we will delve into workplace sexual harassment, and workplace sexualized harassment from the perspective of non-whites, but everyone is welcome as there's a strong emphasis on diversity, equity and inclusion.
We will cover what workplace sexual harassment looks like & why suing is necessary, as well as workplace sexualized harassment & whether or not these situations can be rectified outside of court 2 avoid civil suits as the latter is perhaps more prevalent, but far easier for us to wrap our heads around.
So while workplace sexual harassment 4 argument sake, is borne out of the white patriarchy— workplace sexualized harassment is its equal and opposite counterpart.