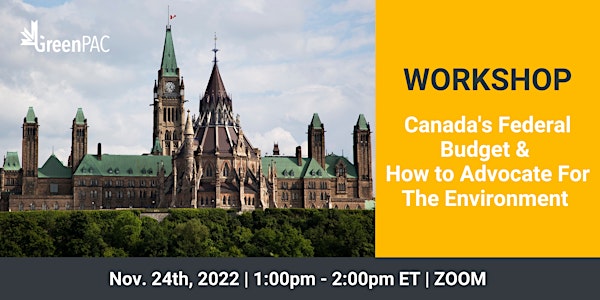 WORKSHOP: Canada's Federal Budget & How to Advocate For The Environment
Join us for an interactive workshop to learn about Canada's 2023 Federal Budget and how to leverage it to advocate for the environment!
About this event
The 2023 Federal Budget cycle is underway and there are many ways to be involved & in the know! The Federal Budget is one of the most important opportunities we have each year to advocate for our priorities and the funding needed to advance them.
Join GreenPAC's Every Day Advocates and Andrew Van Iterson, Manager of the Green Budget Coalition, on November 24th, 1pm ET, for a 1-hour workshop on understanding the budget process and how you can advocate for the environment in Budget 2023.