Description
Join artist denirée Isabel to create her amazing interactive art installation titled Protection Circle. This art installation will be presented at the BAM 2018 Opening Reception at 4pm at Artscape Youngplace, and featured in the BAM 2018 exhibition throughout the week. for more info about #BAM2018 visit www.casapueblito.org/bam-2018

Make sure to arrive on time. Workshop starts at 1:30pm at Artscape Youngplace (2nd floor), 180 Shaw St.
This is a free event but all participants must sign up. Limited spots available.
The artist will invite participants to join in felting a large scale textile evil eye. The textile evil eye will be made up of felted balls, which will each make up the full image of an evil eye. This relates to the theme solidarity in the BAM Exhibition because the piece cannot be made without the help of willing participants. It engages the participants to challenge the "mal de ojo" that has been cast upon our communities.
Below, a prototype on a smaller scale of the 4 ft x 4ft installation that participants will create in this workshop.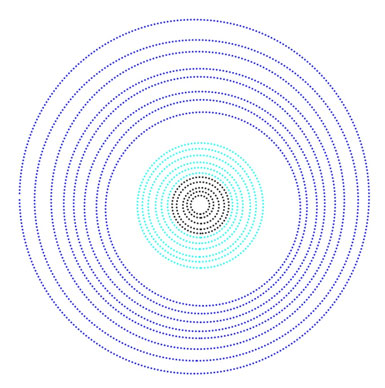 ---
#BAM2018 is a project of Casa - Pueblito to connect with Toronto's Latin American community through art, music and spoken word. #BAM2018: Features art by emerging young artists with Latin American heritage to shine a light on three themes: Gender Freedom, Solidarity and Roots Revival.
#BAM2018 is made possible with the support of our community donors from our "Open Closets" fundraising event in May 2018 and our founding BAM sponsor Meridian Credit Union.
Casa-Pueblito is a small, registered charity with the mission to facilitate community development and intercultural learning with a focus on youth in Canada and Latin America.
Denireé's work is supported by the Ontario Arts Council.