Event Information
Location
Calgary Marriott Downtown Hotel
110 9 Avenue Southeast
Room: Acadia A
Calgary, AB T2G 5A6
Canada
Description
Registration is at 1:00pm. Workshop begins at 2:00pm
Just confirmed - a few lucky attendees of this workshop will go home with a special prize from Samsung!
Samsung Galaxy Watch is at the forefront of the wearables industry with eight unique watch models, including the Samsung Sport, Samsung Gear S3 Samsung Gear S2, and the new Samsung Galaxy Watch. With millions of devices sold, Samsung wearable is #2 in market share.
In this hands-on workshop, we will provide an introduction to Samsung Galaxy Watch and the Galaxy Watch Designer tool – a tool that allows you to create interactive watch face apps with absolutely no coding. We will also present a product overview and provide insight on how you can generate revenue and explore marketing opportunities. Bring your laptop, curiosity and appetite – snacks are on us!

Target Audience
All creators welcome – designers, artists, developers, and everyone in between.

Agenda

› Samsung Galaxy Watch product overview
› Watch face basics
› Introduction to Galaxy Watch Designer
› How to build a simple watch face in Galaxy Watch Designer
› How to implement watch face complications
› How to build and deploy a watch face app to a device
› How to distribute a watch face app
› How to promote a watch face app
Assumed Audience Knowledge

Beginner. No technical knowledge required, but design background is recommended.

Hardware Requirements
Samsung will lend Watch devices, Galaxy devices and additional accessories necessary for completing the workshop.

Students are expected to bring the following:

Personal laptop:

Windows 7+ (recommended) or
Mac OS X
Samsung Watch and/or Galaxy device (optional)

*In order to borrow devices for the workshop, attendees will be required to provide a form of indentification that will be held in the care of the workshop staff until the borrowed device is returned.


Instructions to set up the development environment and tool installation before the workshop
Setting Up Your Environment
Installing Java on Mac
(Java is necessary for Galaxy Watch Designer to work in your laptop)
1.

Follow the link to download Java Development Kit 8 v1.5.1: https://adobe.ly/2qCbfTE
2.

Install the jdk-8u151-macosx-x64.dmg file.

3.

When the installation is complete, restart your machine and launch Galaxy Watch Designer.
Installing Java on Windows
1. In your browser, navigate to https://java.com/en/download/

2. Click Free Java Download.
3. Click Agree and Start Free Download.
4. Click Run from the browser.
5. Click Yes to begin the Java installation wizard and follow the instructions to install.
Note: If you are having difficulty installing Java, please visit the Java website for troubleshooting resources: • Installing Java for Windows users: https://www.java.com/en/download/help/ie_online_install.xml • Windows systems requirements: https://www.java.com/en/download/help/sysreq.xml
Installing Galaxy Watch Designer
1. Open a browser and navigate to https://developer.samsung.com/galaxy-watch/design/watch-designer. 2. Select one of the following options to download Galaxy Watch Designer: a. For Windows: BETA DOWNLOAD for Win - v1.5.xxx b. For Mac OS X: BETA DOWNLOAD for Mac - v1.5.xxx
Presenter

Kavitha Gopalan, Sr. Software Engineer, Samsung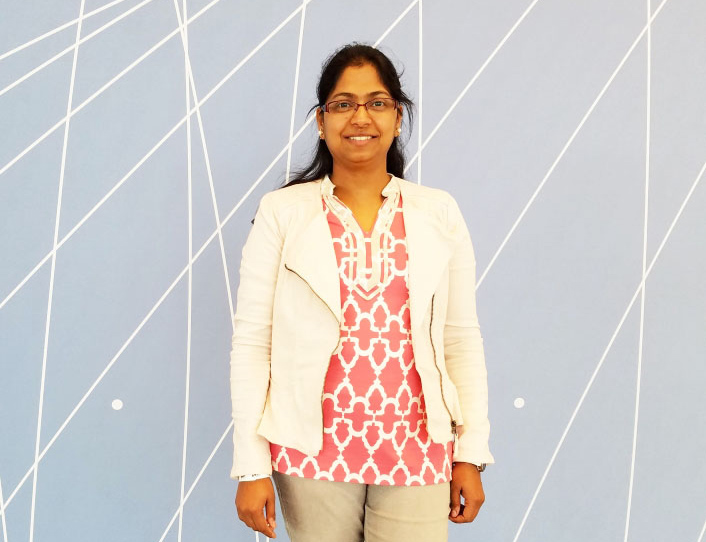 Kavitha Gopalan is a Sr. Software Engineer at Samsung. She has Master Degree in Computer Science and more than 10 years of experience in Mobile App development. At Samsung, for the past 2 years she has been focusing on Tizen Wearable SDK and Samsung Android SDKs. She has been working closely with Strategic Partners in developing apps for Tizen Wearable devices like Gear S2, Gear S3 etc. She has presented many webinars and enjoys working with partners and evangelizing Samsung SDKs.


Presented by:

Date and time
Location
Calgary Marriott Downtown Hotel
110 9 Avenue Southeast
Room: Acadia A
Calgary, AB T2G 5A6
Canada
Organizer of Workshop: Designing Watch Faces for Samsung Wearables