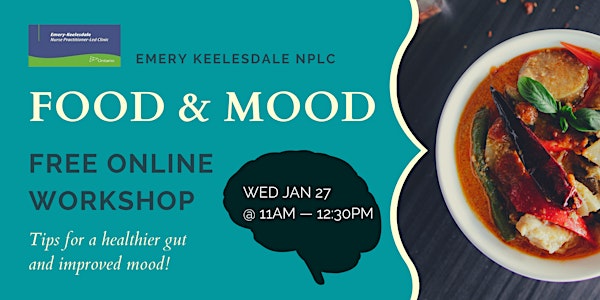 Workshop: Food & Mood
A registered dietitian will teach you how food is related to mood. Learn some tips to improve your gut health and mood!
About this event
In this free workshop, we will help you:
Understand the relationship between food & mood.
Understand how your choice of food affects your mood, energy levels & overall health.
Understand the gut mood connection.
Understand the connection between food choices, your mood & depression.
The session will be hosted on Zoom. Please register to access the link.