Description
Fundamentals of Environmental Impact Assessment (IA) Workshop
Learn more about IA basics, process & Legislation in Canada.
Register Now – Only 25 Spots Available
Background
The environmental impact assessment (IA) process can be overwhelmingly complex for new practitioners. As the associated legislation continues to evolve and a new federal act being released over the next year this is the ideal time to ensure you are well versed and knowledgeable.
What You'll Learn:
In this two-day interactive workshop, you will take away a comprehensive overview of IA including:
Foundation in systems theory and rational planning theory

Step-by-step process of project scoping

How to gather relevant data

Public and Indigenous engagement best practices

Methods of assessing project effects & cumulative effects

Project mitigation and monitoring
*You will also learn IA legislation, including the evolution of the federal process, the EIS, a description of the upcoming IAA, and an overview of the provincial process.
Workshop will be conducted in a classroom setting to demonstrate and practice the various components of EA process featuring:
Several hypothetical case studies
Interactive breakout session
Who Should Attend:
Environmental practitioners with an interest in impact assessments
Project managers, engineers and coordinators that need a refresher
Agenda:
Day 1
8:30am - 9:00am - Registration
9:00am - 12:00pm - Morning session
Introductions

Purpose of Impact Assessment

Background

Scoping
12:00pm – 1:00pm – Lunch break (provided)
1:00pm – 4:00pm – Afternoon session
Data gathering

Data analysis

Impact Assessment

Monitoring
Day 2
9:00am - 12:00pm - Morning session
Federal regulatory approvals process
12:00pm – 1:00pm – Lunch break (provided)
1:00pm – 4:00pm – Afternoon session
Provincial regulatory approvals process


Experts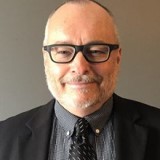 Nick Barnes, Expert Trainers: Nick has a wealth of expertise in the environmental assessment realm. Nick brings more than 30 years of professional experience in the environmental industry. He holds a B.Sc. in Biology from the University of Waterloo and a M.Sc. in Fisheries Biology from the University of Manitoba. His experience spans across almost every industry sector, and throughout Ontario, western Canada and the Northwest Territories, through employment with provincial and federal governments, as well as several consulting companies. He has participated in environmental assessment (EA) work through all versions of federal EA legislation.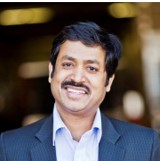 Dr. Yogendra Chaudhry, ECO Canada: Yogi oversees the development and delivery of professional services to support the rapidly growing network of the Canadian environment and sustainability workforce. He provides strategic insight and technical support for environment and sustainability programs, and works closely with a diverse range of stakeholders including government, industry and the environment & sustainability professionals.
During his more than two decades of career in Environment and Sustainability, he was worked in numerous countries in Asia, Africa, Europe and North America. Yogi holds a Ph.D. in Environmental Science and supports a number of Canadian and international academic institutions, standard-setting organizations, and industry associations in various professional capacities.