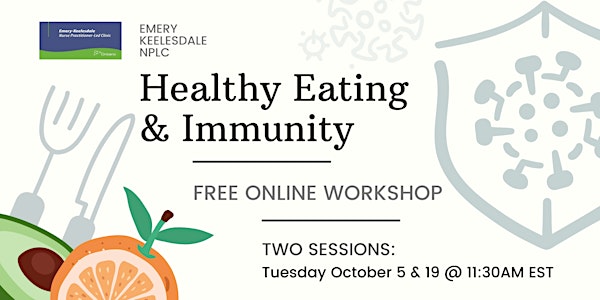 Workshop: Healthy Eating and Immunity
Learn how to boost your immune system through healthy behaviours and foods.
About this event
EKNPLC's registered dietitian will teach you how to prevent illness and boost your immunity by following a sustainable way of living, incorporating certain lifestyle behaviours and foods.
There are two sessions to choose from, both from 11:30am to 1pm EST (1.5 hours):
Tuesday October 5
Tuesday October 19
This workshop will be hosted on Zoom. After registering, you can access the event via the Online Event Page. Alternatively, look out for an email closer to the date with Zoom details. Check your spam folder if you do not receive an email.
Please contact us if you have any questions!