Description
We would like to invite you to our exciting workshop in February!

Networking for Coaches – An Essential Skill
Do you dread networking events? Have you ever deliberately arrived late so you don't have to talk to many people and then left as soon as possible after the speaker?
Do you know that you really should do more networking and yet you resist, or perhaps you just don't know where the best places would be for you to go to meet people?
Join Speaker, Workshop Leader and ICF Accredited PCC Coach Sue Maitland and she'll help you see networking in a completely different light and develop a strategy that will help you plan your networking and show up confidently at networking events feeling completely natural and authentic.
Sue had to overcome her own discomfort with networking when she left her IT career after 25 years and began her own coaching practice. Now she wishes she'd embraced it much earlier in her career. After decades in the corporate world, Sue was committed to building her own coaching practice working one-on-one with her coaching clients and leading workshops based on the coaching principles she learned as an Erickson Certified Professional Coach. Now 5 years into her new career she's helping others learn how to network effectively and with ease.
Sue has spoken about networking and delivered workshops to hundreds of people in the past year through her own monthly workshops and increasingly at the invitation of businesses and local organizations.
Topics covered in her workshop include positive reframing of networking, clarifying your objectives, defining your ideal connection, where to network, Sue's Ultimate Plan for your networking activities, great conversation starters, insider tips, your 30 second intro and FAQs.
Invest an afternoon with Sue to enhance your networking capabilities and it could result in lifelong benefits in both your personal and professional life.
In addition, we've built in 30 minutes at the end of the workshop for you to hear from your new Board of Directors for 2018 and their vision for the chapter and year ahead.
***2.5 Resource Development CCE's are available for attending this workshop***
About Sue: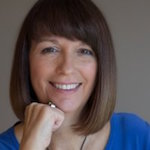 Sue Maitland PCC enjoyed a successful career in IT for over 25 years in roles as diverse and programmer, project manager, resource manager/recruiter and sales executive. 5 years ago, she made the conscious choice to follow her passion and trained to become an ICF accredited professional coach by completing The Art and Science of Coaching program with Erickson International College. Sue now helps other professionals who are experiencing or planning a life or career transition and particularly enjoys supporting men and women in STEM careers. She is an active member of iWIST.
Sue is a passionate advocate for the benefits of being an ICF accredited coach. She believes that in this rapidly growing industry, the ICF stands as a beacon for clients who want the reassurance of working with a professional coach who is committed to delivering coaching services to the highest possible standards, continually honing their coaching skills and adhering to a professional code of ethics.
In addition to her coaching work, Sue is also a professional speaker who has engages her audiences with personal stories that reinforce the points she is making. She has shared her insights with thousands of people in the past 5 years. Audiences appreciate her authenticity and her ability to engage and interact with her audience who always leave her talks with lots to think about.
Sue's leads workshops on topics such networking for success, self-care for men and women and living a balanced and inspired life. She follows a structured approach bringing many of her coaching skills into the workshops. Objectives are always clarified at the start and participants measure their progress at the end and commit to actions to support what they've discovered in the workshop.
Sue enjoys her new career as a speaker, workshop leader and coach so much that she can't imaging ever retiring.
We look forward to seeing you there!
Vancouver Island Coaches Association