Description
Many community organizations will periodically experience significant events and impacts that will have a dramatic effect on the organization's ability to realize its Mission, service its clients and be sustainable. In Wood Buffalo, many organizations have had to rethink and reposition themselves in the post-fire era. Organizations are also experiencing significant changes in funding from core funders and other sources. As well, the competition for fund raised dollars, the different generational perspectives on supporting community organizations and volunteering, and other perspectives can challenge community organizations.
In being resilient, organizations need to constantly consider their future, assess their strengths and weaknesses, and be innovative and creative in identifying, developing, implementing and evaluating their go forward strategies and solutions.
This session will look at the nature of resiliency, some of the trends that are impacting organizations, and how organizations need to govern, manage and operate today and going forward in order to maximize their resiliency, their capabilities, and their service to their clients and community while continuing achieving their Mission.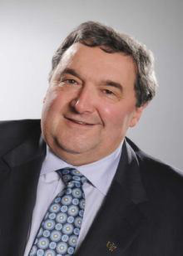 Fred Galloway, a Kitchener native, is President of F. J. Galloway Associates Inc., of London, Ontario, a firm he founded in January 1989. The firm specializes in a wide range of assignments with not-for-profit and municipal organizations involving, feasibility and business plans, strategic planning, organizational development reviews, governance, executive search and a host of other services.
He has also been extensively involved in community volunteer work. Fred was a Governor and Chair of the Board of Fanshawe College, Vice President of Sport Services for the 2001 Canada Summer Games hosted in London and Vice Chair of Finance for the 2005 Memorial Cup and multiple Ontario Games. He is currently a member of the Boards of the London Community Foundation, the King's College Foundation and the London Rowing Society.
Fred holds an Honours Bachelor of Arts Degree in Recreation from the University of Waterloo, Masters of Science Degree in Planning from Michigan State University and a Masters of Business Administration Degree from the University of Western Ontario's Ivey School of Business. In 2002, he was awarded an Honorary Diploma from Fanshawe College for Community Service.