Event Information
Refund Policy
Contact the organizer to request a refund.
Eventbrite's fee is nonrefundable.
Join for a two part interactive workshop sponsored by Glotman Simpson to learn how to communicate authentically and confidently.
About this Event
Ever been asked to speak more loudly or clearly when giving a presentation? Ever heard that squeak or tremor in your voice that instantly gave away how nervous you felt? Or perhaps you don't speak up at meetings because you feel like no-one will listen?
In this two part communication workshop, learn the nuances of physical presence, how to embody authentic confidence, and the principles of voice projection. Your voice will effortlessly reach your audience in a way that conveys authority and expertise. Before the end of the course, we will have the opportunity to practice what we learn in a safe and welcoming environment, allowing us to immediately apply the knowledge at work and in daily life.
When: Part 1: January 27th, 5:30-7:00 PM , Part 2: February 10th, 5:30-7:00 PM
Where: Zoom, Link will be emailed to participants 24 hours before each workshop.
Cost: $10 for the Two Part Webinar. Note that workshops will be recorded in case you miss Part 1 or Part 2
Format
Part 1- Embody Your Authority | 27 January
It's not enough just to be good at what you do. In order to be taken seriously, that confidence and authority needs to permeate your being. Not in an aggressive or arrogant way, but in a way that shows others that you are an expert, that you are an authority. A lot of these social cues are subtle. We tend to react to them instinctively without knowing why. They're in our body language and our vocal tone. Most of them are completely subconscious. Join voice and speaking coach Danielle Benzon to learn the nuances of physical presence and embody an authentic confidence.
Part 2 - Speak to be Heard | 10 February
Being heard isn't only about being loud enough for your voice to reach the back of the room. Your voice needs to balance listenability with power. While a quiet voice might not be heard, no one likes being shouted at either. And being loud enough is only the first step. Vocal tone and elocution will ensure that people listen. Learn the five principles of projection, along with one powerful physical speaking technique, so that you can use your voice-body instrument effectively and safely. No more being asked to speak up, no more shouting until it hurts. Just a confident, powerful voice.
Note that WCE is an inclusive community. While our events are curated for those working in consulting engineering, much of our content will interest those working in similar industries – you are welcome to be part of our community. As always, all genders are welcome and encouraged to attend our events. If you wish to attend and require financial assistance, please reach out to events.wce@gmail.com.
Please note this event will be recorded. You are encouraged to turn your video on to actively participate in the workshop but it is not required.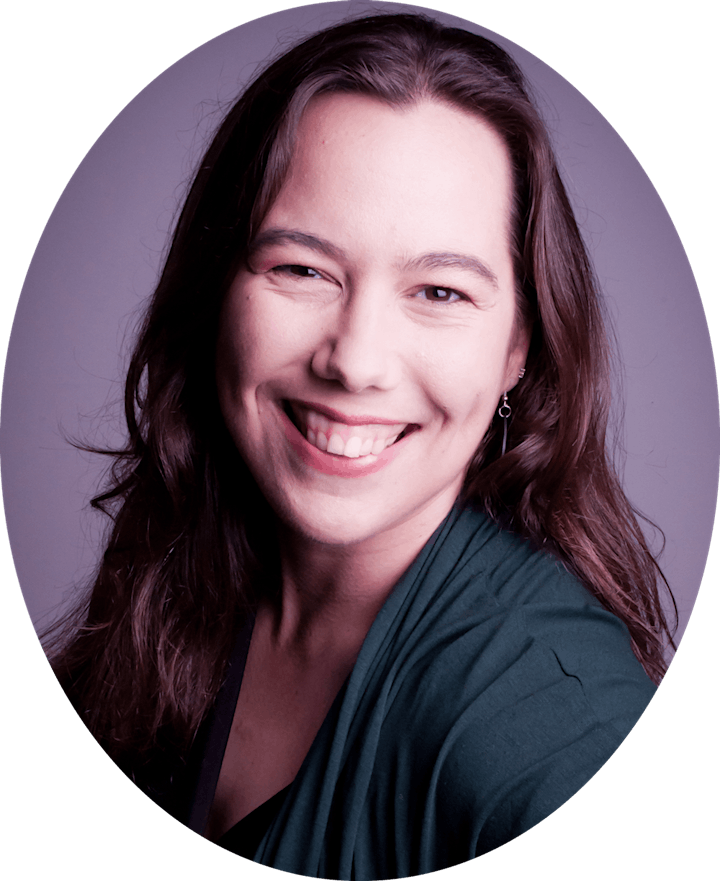 Workshop Facilitator Biography
Danielle Benzon is the founder of the Inspired Speaker Academy, training speakers to communicate with authentic confidence - from the boardroom to the world stage. Trained in classical theatre, Danielle brings her love of acting and directing to work with speakers who are committed to mastering stage presence.
At the Inspired Speaker Academy, we have a mission to empower individuals who are being held back from their potential by stage fright, fear of speaking in public, or a history of behavioural conditioning that keeps them from a full, authentic expression of themselves. Traditional communication skills are enhanced with concepts from voice and acting training to achieve the fundamental goals of powerful speech: to be heard, to connect to your message, to engage your audience, and to inspire them to action. Inspired speakers are not just masterful communicators, they are individuals who embrace their unique strength and style. They are passionate leaders who embody their message and every word they speak vibrates with purpose, truth, and self-celebration.

Date and Time
Location
Refund Policy
Contact the organizer to request a refund.
Eventbrite's fee is nonrefundable.