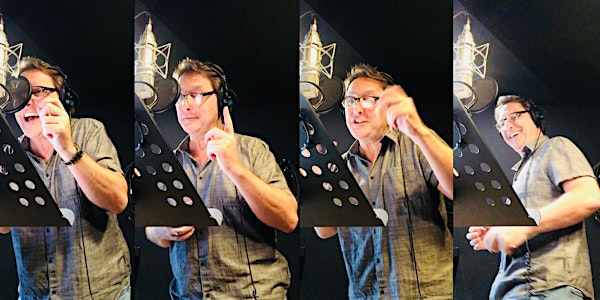 [WORKSHOP] Voice Acting for TV & Radio Advertising (July 27)
A 2-hour workshop for Voice Actors to work on their skills for commercial voice over work.
About this event
In this 2-hour ONLINE voice acting for advertising workshop, I'll show you what I've learned over the last 30+ years while recording over 5,000 commercials (and counting) and help you to apply that knowledge to your repertoire.
Sign up early
The intimate 2-hour session is limited to only 6 participants.
What you will learn
understand and interpret TV & radio advertising copy
understand what it means when they ask for a "conversational" read
lose your "radio voice" and start sounding real
what is an announcer read and when to use it, or not
what to do when the copy sucks…
discover your unique voice and turn it into advertising gold
Who it's for
Actors, voice talent & broadcasters who are ready to improve their voice over skills to use in advertising.