About this Event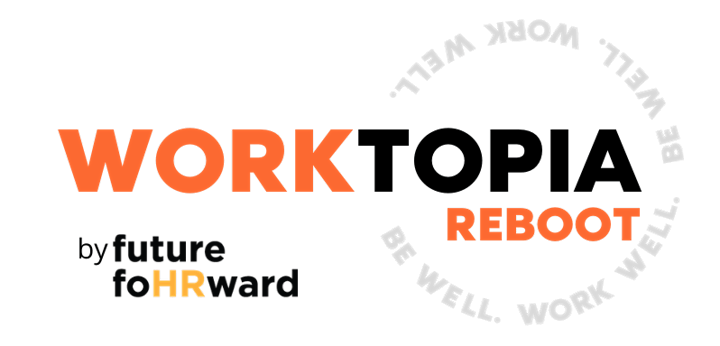 Wellbeing in the workplace has become a hot topic for executives and HR teams in the new world of work, amplified more so by these recent times. When we were scheduled to host our first immersive, in-person Worktopia event in March, our goal was to paint a picture of what a healthy workplace could feel like, and to inspire our HR community to action. Unfortunately the pandemic forced us to abruptly reconsider our plans.
Well, we couldn't wait any longer to share the program we have curated for you, so after careful consideration for the safety of all those involved, we have decided to take the very first Worktopia virtual. This reboot will stretch over three weeks in November.
We are so excited to finally bring this experience to life, now open to ALL human resources professionals, regardless of level, function or location.
How we define the workplace has changed significantly in 2020 and wellbeing among teams is perhaps more important than ever. Join us to participate in an immersive learning experience that will not just show you, but will give you practical takeaways and innovative ideas to bring back to your teams and organisations, to effect real change.
This is how work should feel.
Our engaging line-up of interactive workshops, special treats, like yoga and meditation classes and live streamed Q&As with our experts, all explore the themes of mental, physical, and financial wellbeing in the work"place".
Gain inspiration for yourself, and your respective organization, with sessions that provide flex based on our new realities. Participants are also invited to join our private LinkedIn group for networking, post-session discussions and additional surprise content along the way.
Program Features
Over eight hours of live virtual content divided over three weeks - digestible sessions that work with your schedule
Interactive workshops led by expert speakers
Bonus resources, recordings and PDFs emailed to your inbox at the start of each week
Live Q&As with our expert speakers
Access to a private LinkedIn Group for networking, discussion and additional content
Optional Add-on of a Care Package, valued at over $300, delivered right to your door (available to GTA only)
Stay tuned on LinkedIN (@futurefoHRward) and at futurefoHRward.com for detailed agenda and more information.
Special thank you to our sponsors …
Haworth: Physical Wellbeing Pillar Sponsor
Sonnet: Financial Wellbeing Pillar Sponsor
Green Shield Canada: Mental Wellbeing Pillar Sponsor

Worktopia Reboot Schedule
Week One in partnership with Haworth, Physical Wellbeing Pillar Sponsor
November 2 - 6, 2020
November 3, 1pm - 2:30pm – Organizational Culture & Physical Space with Haworth
November 4, 11am - 12pm–Community Mental Health in the Workplace with Bailey Parnell of Skills Camp
Week Two in partnership with Sonnet, Financial Wellbeing Pillar Sponsor
November 9 - 13, 2020
Week Three in partnership with Green Shield, Mental Wellbeing Pillar Sponsor
November 16 - 20, 2020
*schedule is subject to change