Description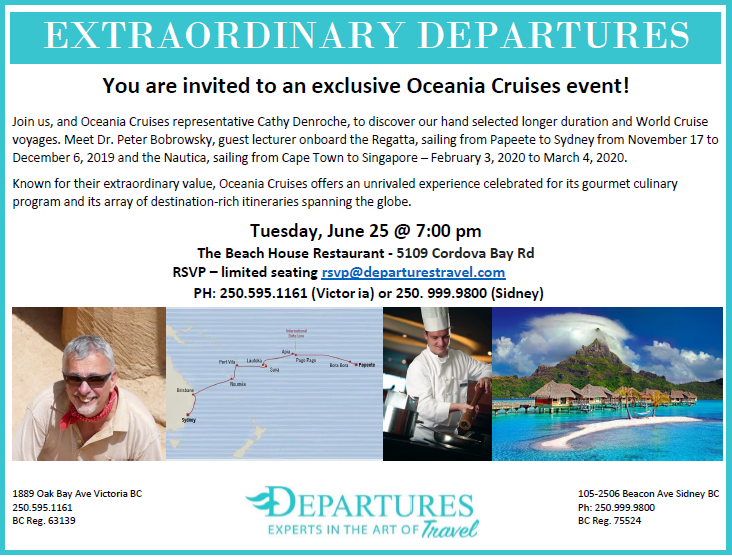 You are invited to an exclusive Oceania Cruises event!
Join us, and Oceania Cruises representative Cathy Denroche, to discover our hand-selected longer duration and World Cruise voyages. Meet Dr. Peter Bobrowsky, guest lecturer onboard the Regatta, sailing from Papeete to Sydney from November 17 to December 6, 2019, and the Nautica, sailing from Cape Town to Singapore – February 3, 2020, to March 4, 2020.
Known for their extraordinary value, Oceania Cruises offers an unrivaled experience celebrated for its gourmet culinary program and its array of destination-rich itineraries spanning the globe.
Tuesday, June 25 @ 7:00 pm
The Beach House Restaurant - 5109 Cordova Bay Rd
RSVP – limited seating rsvp@departurestravel.com