World Game: Resilience in a Complex System

Wednesday, 23 July 2014 from 2:00 PM to 5:30 PM (PDT)
Event Details
 Waterlution Hub Network Presents


in partnership with OCADU, sLab and 
the

Canadian Water Network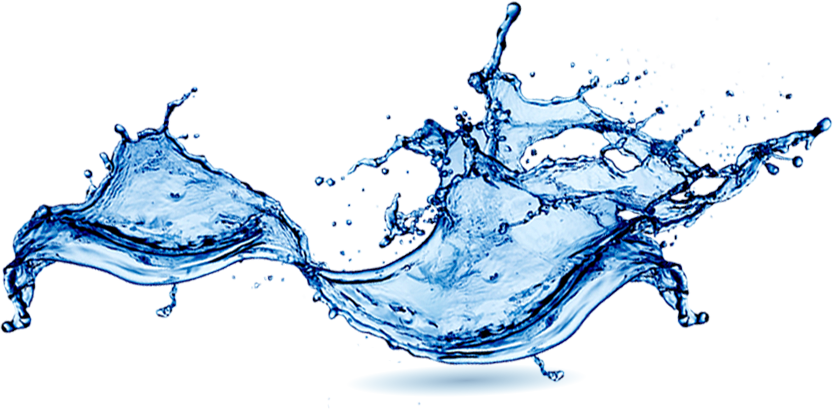 WORLD GAME
RESILIENCE IN A COMPLEX SYSTEM

WORKSHOP
Wednesday, July 23rd, 2014
Workshop starts at 2 pm and ends at 5:30 pm 
Location: Lambert Lounge, OCADU 
100 McCaul St, Toronto
*** 
***
FOLLOWED BY
     
         A Waterlution Hub Event
(Social) 
 6 - 8 pm


Location: Sin & Redemption Bar
136 McCaul St, Toronto

Space is limited for the workshop and evening social.
Secure your spot by reserving your ticket in advance. 
----------------------------------------------------------------
The IFF World Game is designed to enable people to share their thinking and feelings about sustainability and resilience in a collaborative way that avoids the fragmentation of conventional approaches. Participants will play their way into the complexity and discover shared intuitions that can make rapid progress in appreciating a whole system view of community.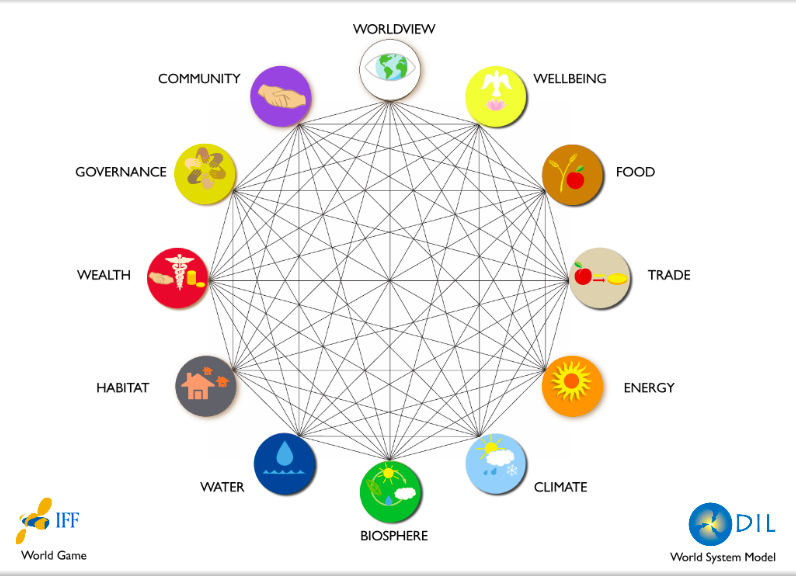 The game is an adequate training ground for professionals and students in the fields of systems and design thinking, adaptation/mitigation and resilience work, scenario planning, environmental studies, resource management, business and corporate social responsibility, as well as stakeholder facilitation. Through role play, each participant takes on a responsibility in the game. Each "node" of the world game has a briefing on its current trends and its possible future shocks or 'tipping points'. These become the basis for considering local concerns and imagining different scenarios of 'what if?'.

The game is based on a transdisciplinary world systems model that provides a representation of the global social-ecological system as an interconnected whole. It especially addresses issues of requisite diversity and potential synchronous failure of the global system through neglect of boundary spanning shared thinking. It challenges participants to develop a shared 'connective wisdom' in response.

The World Game unfolds in three Acts:  

Act 1 is about engaging with a complex world, each player receiving a brief on their area of responsibility that will affect a shared area of concern.

Act 2 creates imaginative combinatorial scenarios of what might happen next.
 

Act 3 is a Wisdom Council to generate what our best thoughts are for wise initiatives and develops a collective picture and recommendations.
 

A full game takes a full day. This workshop, a slightly shortened version, will still be played in a way to give participants a solid feel for the potential of this approach.


For this event we have introduced a reduced (sliding) scale to cover workshop costs, as this is a valuable professional training opportunity for many, and we do not want price to be a barrier for attendance. 



About Tony Hodgson:

Tony is the founder of Decision Integrity Limited (DIL at www.decisionintegrity.co.uk), which is pioneering ways to facilitate better decisions through application of holistic thinking, systems mapping, integrative group processes and sustainable values. His DIL research projects include a Ph.D. in futures thinking and systems sciences at the Centre for Systems Studies in the Hull University Business School. He is also World Modelling Coordinator for the International Futures Forum. His work is being used at OCADU among other academic institutions like the Said Business School, Oxford and the Manchester Business School.
Interesting facts: Back in the 70's, Tony invented the now well-known hexagon mapping method for graphical facilitation He has worked over several decades in the fields of strategic management, scenario planning, systems thinking, and improvement of decision support methods. The foundation of his creative approach was laid during his five year period in the 60s as Senior Research Fellow of  the Institute for the Comparative Study of History, Philosophy and the Sciences, researching in qualitative systems thinking and learning methods.
This workshop is one not-to-be missed. We encourage you to spread the word in your networks. 
Looking forward to hosting you!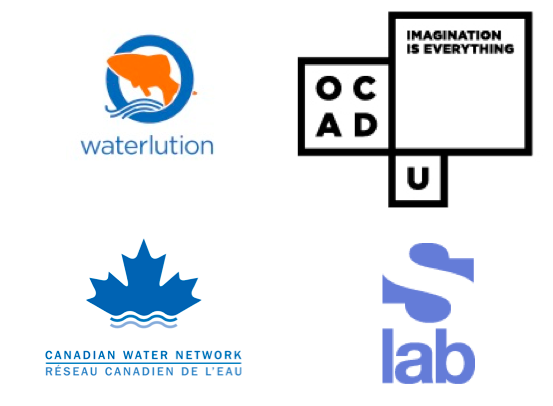 When & Where

OCAD UNIVERSITY
100 McCaul St
LAMBERT LOUNGE
Toronto, ON M5T 1W1
Canada

Wednesday, 23 July 2014 from 2:00 PM to 5:30 PM (PDT)
Add to my calendar
Organizer
Waterlution inspires pattern-making and pattern-breaking change towards a healthy and sustainable relationship with water.
We develop dynamic communities of action by providing opportunities for leadership development and multi-stakeholder dialogue around local, regional and national water issues. 
Waterlution Hubs are all about building robust communities of effective water leadership. We build networks of water-focused change-makers who learn from one another and build each others' capacity to make real change towards the sustainable management of water resources and watersheds in their communities.
World Game: Resilience in a Complex System