Location
Artscape Sandbox
301 Adelaide St. West
Toronto, ON M5V 2E8
Canada
Refund policy
Refunds up to 7 days before event
Description
While we are offering a free ticket to ensure that everyone who wants to attend is able to, we kindly request that you opt for a paid ticket if you are able, as the total ticket price will be donated to support the great work of the Bridge School to improve diversity in tech and design
Join us as we celebrate the inaugural "World Interaction Design Day" with a thought provoking keynote and panel discussion, alongside drinks, canapés and conversation. We will take this celebration as an opportunity to challenge ourselves to think more deeply about the role of diversity in driving great design and how design and designers can be more inclusive of those whose backgrounds, experiences, and mental models differ from their own.
Join us for drinks, appetizers, a presentation followed by a panel discussion.
Presentation by Farai Madzima: Our team is diverse. Now what?
Getting people who are not like us to join our teams is difficult. So difficult in fact, that we may have started to see this as the goal. Don't be deceived. Achieving identity diversity is an important milestone but is not the goal.
The outcome we need as an industry and the outcome the world needs from our industry is for diverse perspectives to shape how we we work, how we build teams and how we build products. For the better.
In this talk Farai will share important clarifications between "identity diversity" and "diversity of thought". He'll then talk about challenges and the ways in which we can start putting "diversity of thought" to work in our teams and organisations.
Presenter
Farai Madzima, UX Lead at Shopify Ottawa
Panel Moderator
Panelists
• Lindsie Canton, Product Designer at Rangle.io | Director of Product Design at Bridge School
• Jay Wall, Design Principal & Creative Director, RallyRally
• Linn Vizard, Independent Service Designer
Presenters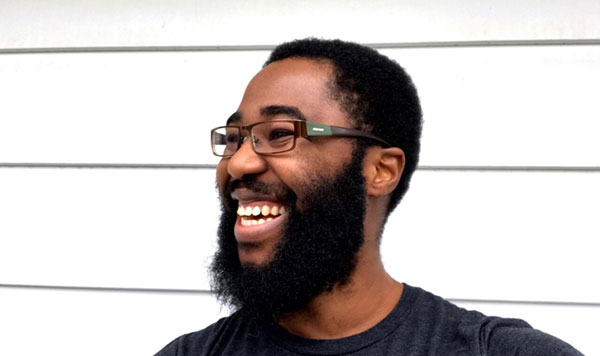 Farai Madzima has designed banking apps used every day by people across Africa. Currently, he's a UX Lead at Shopify in Ottawa. Previously, Farai led Standard Bank South Africa's team of designers and researchers in Johannesburg. Farai organises Pixel Up! conferences and meetups in South Africa to connect African designers and developers in with their peers in the rest of the world.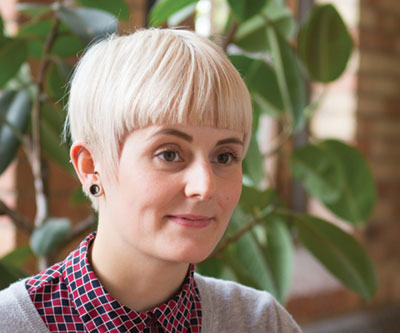 Linn Vizard is one of Canada's leading advocates of service design, and co-founded Service Design Toronto in 2013. She is currently an independent designer based in Toronto. In her previous role as Director, Design Strategy at Bridgeable, she applied service design methodologies to solve client challenges in fields like banking, telco and the public sector. She is a respected contributor to Touchpoint, the journal for service design professionals, as well as writing frequently for Adobe on design. Linn has spoken around the world at events like Adaptive Path's Service Experience Conference and the Global Service Design Network Conference, and has recently been exploring the topic of accessibility and inclusion in service design. She loves glitter, dancing, and cats, and can deadlift over 200 pounds.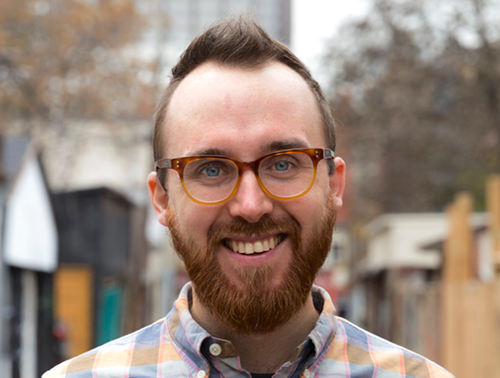 Jay Wall is principal and creative director at RallyRally, a Toronto-based design studio dedicated to social change. He has led the design of brand identities, publications, websites and campaigns with forward-thinking organizations such as UNICEF, Evergreen, Centre for Social Innovation, and the City of Toronto. Jay advocates for design and communications that help make public policy more inclusive.
Presented by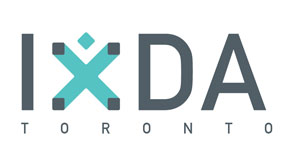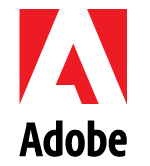 All proceeds from this event go to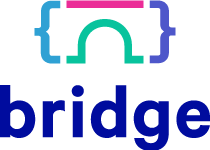 Bridge is a Canadian not-for-profit organization that brings together people who believe that we can and should remove barriers preventing members of marginalized groups from participating fully and equally in the technology industry. We do this by skilling up and supporting (cis and trans) women, agender, and non-binary professionals via free advanced 11-week software development and product design programs.
Supported by