Join RCIScience for a timely exploration of the power and fury of wildfires, and what scientists can learn from the ashes.
About this Event
Fire. It's a force of nature, embraced by humans. A symbol of power, destruction and rebirth. But with a single spark potentially igniting a raging inferno, can this opportunistic and greedy entity be tamed and controlled?
Wildfires are large and destructive fires that spread quickly, endangering populated areas, destroying habitats and causing billions of dollars worth of damage. Lately, they have been dominating the news cycle. With climate change, it seems the warmer it gets, the more wildfires we see. How can we prevent and manage wildfires going forward? And what can we learn from the communities impacted by past events, such as 2016's Fort McMurray inferno?
Join RCIScience for a timely exploration of the power and fury of wildfires, and what scientists can learn from the ashes.
About the Speakers

Moderator
Edward Struzik is a writer, educator, public speaker and a fellow at the Institute for Energy and Environmental Policy in the School of Policy Studies at Queen's University in Kingston, Ontario. He is a past recipient of RCIScience's Sandford Fleming Medal for Science Communication, which honours individuals who have made an outstanding contribution to the understanding of science in Canada.
His many articles and essays appear in journals, magazines and newspapers such as Scientific American, Natural History, National Geographic, Yale Environment 360, Hakai Magazine, Ensia, Policy Options, Foreign Policy Review, the Los Angeles Times, The Conversation, Canadian Geographic, the Globe and Mail, and National Post.
An award-winning author, Mr. Struzik has written 6 books, and contributed to several others. His latest book, Firestorm: How Wildfire Will Shape Our Future, won the Science in Society Book Award in 2018 and is featured in our Fall Reads book club!
Jane Park has been the Fire and Vegetation Specialist in Banff National Park since 2011. She started her career with Parks Canada in 2002 as a park warden for Banff National Park and has worked in various parks from Vuntut National Park in the Yukon to Gwaii Haanas National Park Reserve on the northwest coast of BC. Her work in Banff focuses on the reintroduction of fire onto the landscape, wildfire and fuel management, non-native and invasive vegetation management, and ecosystem restoration. She is also an Incident Commander on one of 5 Parks Canada National Incident Management teams and was recently deployed to Australia with the first Canadian deployment for the Canadian Interagency Forest Fire Centre. Her recent work includes raising awareness of gender and diversity issues within Parks Canada and the broader wildland fire community in collaboration with the Association of Fire Ecology, CIFFC and colleagues in various other fire agencies.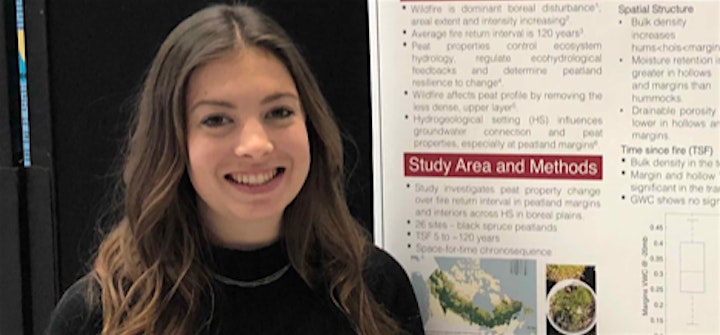 Dr. Sophie Wilkinson gained her Masters degree in Environmental Science from the University of Leeds, UK, and her PhD from McMaster University, where she is currently a postdoctoral fellow researching the processes influencing the severity of peatland fire and quantifying thresholds to deep burning peat. She has undertaken extensive fieldwork in northern peatlands across the Boreal including the study of a peatland which burned during the Fort McMurray wildfire of 2016. Sophie is also actively collaborating with the Canadian Forestry Service and Alberta Wildfire to develop effective wildfire management treatments for peatlands in order to reduce wildfire severity and enhance suppression efforts at the wildland-human interface.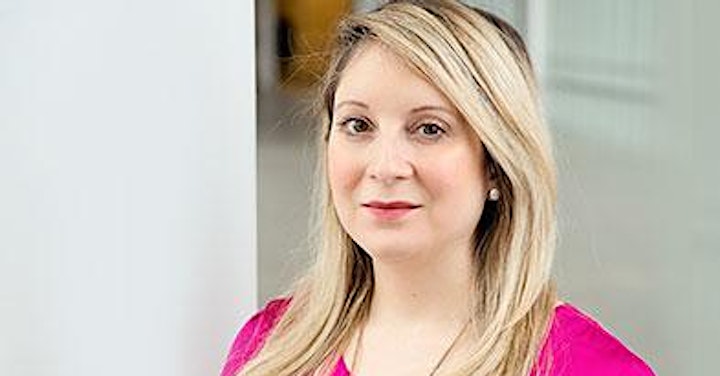 Dr. Stephanie Montesanti is an applied health policy and systems researcher working in the area of health system planning and improvement at the University of Alberta. She is passionate about supporting and increasing our collective understanding about how citizens — including vulnerable and underserved groups — can be meaningfully and effectively engaged in shaping the future of healthcare.
Dr. Montesanti's research includes examining the health and mental health impacts from public health crises or disasters among vulnerable populations and addressing the health disparities experienced by Indigenous peoples in Canada. She will share her experiences working with the communities most impacted by the 2016 fire in Fort McMurray.