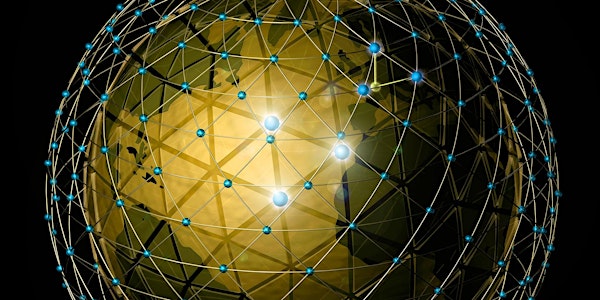 World Pain Summit 2022
We welcome you to join us at the World Pain Summit 2022, either in person at Chateau Lake Louise or virtually from an alternate location!
When and where
Location
Fairmont Chateau Lake Louise 111 Lake Louise Drive Lake Louise, AB T0L 1E0 Canada
Refund Policy
Refunds up to 30 days before event
About this event
You could say the PSA World Pain Summit 2022 is a Watch-Party!!
Join our virtual conference filled with meaningful, evidence informed and up-to-date pain education topics. Either watch it virtually from your home or watch together from the Chateau Lake Louise where you will have access to our virtual presentations, the ability to network with friends and colleagues, and take advantage of our amazing room rates in a beautiful and majestic setting.
There are no in person speakers. All presentations will be live and we will watch them together from a conference space. All food and beverage is included in your onsite registration.
If you are a Person With Lived Experience, we invite you to register for our Mini World Pain Summit that gives you access to virtually watch on Saturday afternoon only which includes one of our keynotes, Spencer Beach. This segment will also be available to healthcare provider participants! We regret People With Lived Experience are only able to attend virtually and not in person at Chateau Lake Louise.
Visit our website for updates and more information about our event as well securing your accommodation at Chateau Lake Louise using this link prior to September 13, 2022. Only registered in-person participants are able to book rooms in our conference block. Rooms are limited so please do not delay! If you need to reach the Global Reservations Desk, please call 1-800-441-1414.  All rates include the mandatory surcharge per person, per day.
We are hoping you can join us!!
Frequently Asked Questions:
1.  What does my registration to the World Pain Summit include?
As advocates of professional development for all health care providers in Alberta and beyond, we invite you to attend our in-person event at Chateau Lake Louise to watch our virtual speakers in a very majestic setting.
Your ONSITE registration includes all food and beverage throughout the three days (breakfast, lunch and two rest breaks) along with one ticket to our Wine and Cheese Social on Friday evening.
You can also watch virtually OFFSITE from another location if you wish. Please ensure you select the correct ticket type.
**Conference registrations must be purchased online in advance and will not be accepted on site.  Tickets are on sale until October 9, 2022.
2. Is there a reduction in the ticket price if I want to watch the conference from an alternate location and not in-person from Chateau Lake Louise?
Unfortunately no. The ticket price remains the same for onsite and offsite.
3. If I attend onsite, where do I go to pick up my conference packet and check in for the conference?
On the first day of our event, please proceed to Alpine Gallery to pick up your registration packet. The registration desk will be open at 0700h and will remain open for the day. Our main events will occur in the Mt. Temple Ballroom.
4. Where can I access updated information about the conference? Is there a contact person?
Information related to the conference will be located on the Pain Society of Alberta website and will be updated on a regular basis. Please consider adding your name to our ongoing communications to remain informed. We keep emails to a minimum and you can unsubscribe at any time.
If you require additional information, please contact us at team@painab.ca. The Event Manager and members of the Board and Planning Committee will be onsite to assist you.
5. How do I book accommodation at the Chateau Lake Louise?
Please reserve your accommodation to take advantage of our conference rates within the block of rooms that have been secured at the Chateau Lake Louise by accessing our online link or visiting our website. Rooms may be secured ONLY if you are registered as an ONSITE attendee for our event. 
Please identify yourself as attending the Pain Society of Alberta Conference to qualify. The reduced rates will be available to you three days before and three days after the conference. Room rates include the mandatory surcharge, but do not include associated taxes or parking fees.
Please access Guest Services if you have additional inquiries about your stay or visit the main website.
Pet friendly rooms are also available upon request for an additional fee.
6.  How long of a drive is it to Lake Louise from Calgary or Edmonton?
The drive from Calgary is approximately 2 hours from the Calgary city limits (2.5 hours from YYC) and 4.5 hours from Edmonton. 
7. Do I need a park pass to access Banff National Park?
Yes. Park passes can be purchased online or at the Banff National Park gates.
8. Where can I park my car? Is there a fee?
There is self-parking available on site ($18 per day) along with valet parking ($45 per day). Participants driving hybrid vehicles must use the valet service to access charging stations at the hotel.
9. I have a dietary restrictions. Who do I tell?
You will be asked this question as part of the registration form and will be relayed to the venue by the Event Manager.
10. Will the conference presentations be available to me?
Yes! As a registrant, you will be able to access presentations from willing presenters after our event concludes.
11. When will I get my certificate of attendance?
Certificates of attendance will be provide at the end of our conference day Sunday in trade for your completed evaluation if you are attending ONSITE. If you are attending virtually and not at the event, an online sign in link will be provided and certificates will be emailed to those who have added their name to our list.
12. There has been a change of plans…..is there a refund period?
Yes! Please email team@painab.ca if your plans have changed. The registration, minus the Eventbrite fee will be reimbursed up to 11:59pm MST on September 23, 2022. No refunds will be offered after this date.  Please allow 7-10 business days to process refunds.
13. Is my ticket transferable?
It is!  Please email the Event Manager to coordinate this and change the ticket information.