Join Ryerson's Institute for Hospitality and Tourism Research on September 27th for a virtual World Tourism Day celebration!
About this event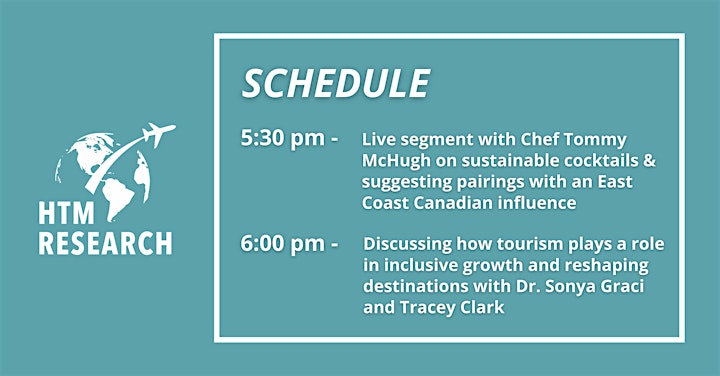 A virtual World Tourism Day celebration on Zoom.
Chef Tommy McHugh will be doing a live segment on sustainable cocktails & suggesting pairings with an East Coast Canadian influence! Attendees will be sent a list of ingredients to be able to curate the cocktail alongside Chef Tommy McHugh live. The cocktail segment will start at 5:30 pm EST.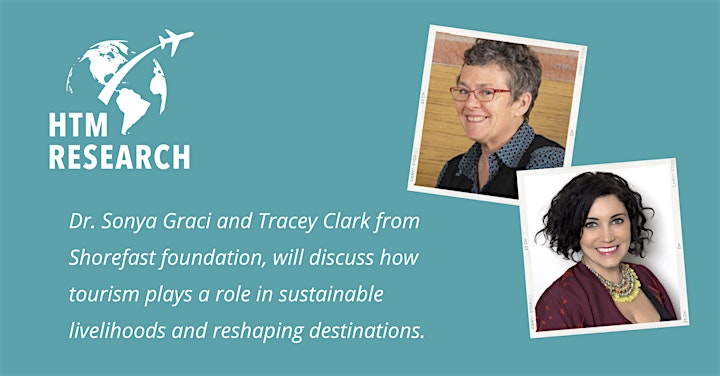 For the main event at 6:00 pm EST, we are thrilled to welcome Tracey Clark, Vice President of New Business for Shorefast on Fogo Island in Newfoundland and Labrador, to discuss her experience with Shorefast, Bridgehead Coffee, and Hub Ottawa. In conversation with Dr. Sonya Graci, Tracey Clark will discuss how tourism plays a role in inclusive growth and reshaping destinations. Help us celebrate the tourism industry, its recovery, and discuss tourism innovation.