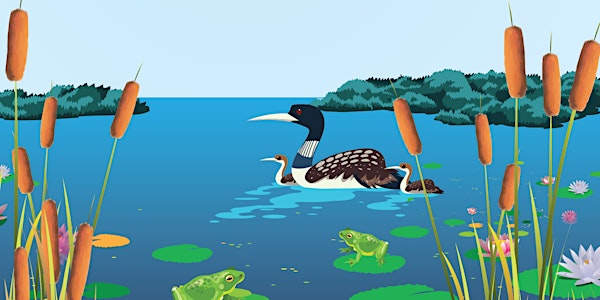 World Water Day 2018 / Journée Mondiale de l'eau 2018
When and where
Location
Ottawa Public Library 120 Metcalfe Street Auditorium Ottawa, ON K1P 5M2 Canada
Description
Blue Drinks Ottawa is pleased to be hosting our third World Water Day event on March 22, 2018! This year our theme aligns with the United Nations —Nature for Water: exploring nature-based solutions to the water challenges we face in the 21st century.
Join us for free pizza and networking starting at 5pm. The speakers will begin at 6pm. This event will feature an engaging panel discussion and a chance to win prizes! Our panelists includes James Brennan from Ducks Unlimited, Sara O'Neill from Smart Prosperity, and Eva Katic from the National Capital Commission.
James serves as the Director of Government Affairs for Ducks Unlimited Canada (DUC) and has served in this capacity for six years. Prior to leading DUC's federal public policy program, Jim spent four years as DUC's Manager of Provincial Operations for the Province of Ontario. Currently, Jim also serves as the co-chair of the Green Budget Coalition (GBC), an environmental advocacy partnership between Canada's 19 leading national conservation and environmental organizations.
Sara is a Senior Research Associate at Smart Prosperity Institute, a national research network and policy think tank based at the University of Ottawa. In this role, she is the lead researcher and project manager for the Cities and Communities policy program where her current work focuses on municipal natural assets, green infrastructure and stormwater management financing.
Eva is a Senior Manager at the National Capital Commission and has more than 20 years of experience working on conservation and land management in the public sector. She oversees the development and management of the natural resources and recreational management programs. These programs collectively support and advance integrated land use decision making for Canada's Capital Greenbelt. Together with her team, she works to promote the integration of science into land management decisions and establish collaborative partnerships to find solutions for conservation challenges. Recently, she initiated several collaborative projects to restore wetland habitat for waterfowl, songbirds and other wetland-dependent wildlife.
The Carp Ridge Learning Centre will also have a booth at our World Water Day event. They have installed composting toilets (waterless) as part of their sustainability mission. Composting toilets are a good option for use in cabins, cottages, and river and lakefront residences. The Carp Ridge display will give you all the information that you need if you are considering a new way of doing business.
A special thanks to the Canadian Water Resources Association for continuing to provide funding for this event, which allows Blue Drinks Ottawa to offer the event free of charge.
You are encouraged to register in advance as seats are limited.
Blue Drinks Ottawa hosts events designed to encourage networking and discussion amongst people that have an interest in water issues. To be added to the distribution list, send an email to bluedrinksottawa@gmail.com, or join the Blue Drinks Ottawa Facebook page.
*********************************************************************************************************
Blue Drinks Ottawa est heureux de présenter sa 3e édition de la journée mondiale de l'eau le 22 mars prochain! Cette année, notre thème s'alignera avec celui des Nations Unies – de la nature pour de l'eau : explorons des solutions naturelles pour les défis aquatiques du 21e siècle.

Joignez-vous à nous pour de la pizza gratuite. L'événement débute à 17h. Les intervenants débuteront à 18h. Cet événement aura un panel de discussion captivant et une chance de gagner des prix! Nos panélistes seront James Brennan de Canards Illimités, Sara O'Neill de Intelli Prosperité et Eva Katic de la Comission de la capitale nationale.

James est le directeur des affaires gouvernementales de Canards Illimités Canada depuis maintenant six ans. Avant d'être en charge de la politique publique fédérale pour Canards Illimités Canada, Jim a passé quatre ans comme gérant provincial des opérations pour la province de l'Ontario. Présentement, Jim sert également comme co-président de la coalition du budget vert, une coalition environnementale entre les 19 plus grandes organisations nationales de conservation et d'environnement.
Sara est une associée de recherche principale de l'Institut pour l'IntelliProsperité, un réseau national de recherche et un groupe de réflexion basé à l'Université d'Ottawa. Dans ses fonctions, elle est la recherchiste en chef ainsi que gérante de projets pour le programme de politique des villes et communautés. Son rôle est principalement d'évaluer les actifs naturels, l'infrastructure verte ainsi que la gestion des eaux pluviales.
Eva est une haute responsable pour la Commission de la capitale nationale et a 20 ans d'expérience sur la conservation et la gestion territoriale dans le secteur publique. Elle est en charge du développement et de la gestion des programmes de ressources naturelles ainsi que de la gestion récréative. Ces programmes appuient la collectivité et avance les terrains d'utilisation récréative et des pouvoirs décisionnels pour la ceinture verte de la région de la capitale nationale. Ensemble avec son équipe, elle travaille pour promouvoir l'intégration de la science dans la gestion territoriale et d'établir des partenariats de collaboration afin de trouver des solutions pour les défis de la conversation. Récemment, elle a initié plusieurs projets de collaboration pour restaurer de terres humides pour les oiseaux et autres dépendants de la nature.
Le centre d'apprentissage Carp Ridge aura également un kiosque à l'événement de la journée mondiale de l'eau. Ils ont installé des toilettes compostables (sans eau) pour satisfaire leur mission de durabilité. Les toilettes compostable sont une bonne option pour l'utilisations dans les cabines, chalets and résidences près des eaux. Le présentoir de Carp Ridge vous donnera toute l'information nécessaire si vous pensez à une nouvelle façon de faire des affaires.
Nous remercions tout spécialement l'association canadienne des ressources hydriques qui continue de financer cet événement et qui permet à Blue Drinks Ottawa de l'offrir gratuitement.
Vous êtes encouragé à vous enregistrer d'avance puisque les sièges sont limités.
Blue Drinks organise des rencontres qui ont pour objectif d'encourager la discussion et le réseautage entres les personnes intéressées aux sujets reliés à l'eau. Pour être ajouté à notre liste de distribution, envoyez un courriel à bluedrinksottawa@gmail.com ou rejoignez la page Facebook de Blue Drinks Ottawa.