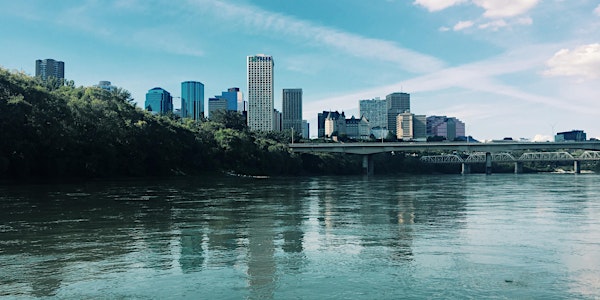 World Water Day YEG 2018
When and where
Location
NAIT Shaw Theatre 11762 106 Street Northwest Edmonton, AB T5G 2R1 Canada
Description
Join us for an exciting evening to meet and network with inspired water collaborators, learn about local water initiatives in the province of Alberta, and listen to forward-thinking solutions on freshwater issues. Water is essential for life, and is the single most important resource on the planet. World Water Day YEG will feature:
http://www.yegwater.ca
Keynote Speaker, Engaing Talks, and Q & A with Water Experts in Alberta
The event will be held at the Shaw Theatre on the NAIT Campus and will feature a keynote address from Bob Sandford, the EPCOR Chair for Water and Climate Security at the UN University Institute for Water Environment and H ealth. Along with Bob Sandford we are bringing together renowned water researchers and practitioners for presentations and a panel discussion. Check out www.yegwater.ca for a list of speakers.
Interactive Tradeshow & Exhibitor Space
In the foyer outside the Shaw Theatre we will have an exhibition of water innovators. Booths will be set up to provide demonstrations, information, and opportunities to engage in active solutions to water issues. Including, a 3-D simulation on water!
Networking Reception
Get to know the YEG water community with beverages and tapas following the presentations .
International Fundraising
We will host a fundraising opportuntiy for the international organizations Water for People and Water School that are dedicated to ending the global water crisis.
What is World Water Day?
Designated by the United Nations in 1992, March 22 is an international day held as a means of bringing awareness to the importance of freshwater and advocating for the sustainable management of freshwater resources. The theme for 2018 is "Nature for Water" and highlights the different actions to p rotect, sustainably manage, and restore natural or modified ecosystems to address various societal challenges, such as climate change.