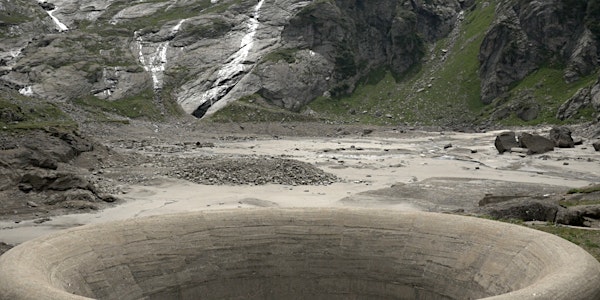 Worlding Landscapes in Times of Ecological Crisis
Screening and Talk by artist and anthropologist Andrea Bordoli (University of Bern, Switzerland)
When and where
Location
3475 Rue Peel 3475 Rue Peel Montréal, QC H3A 1W7 Canada
About this event
Presented films:
The Depth Beneath, The Height Above, 2018, 18', HD 16/9, stereo
Per Voi Oggi la Luce del Sole non Splenderà, 2021, 19', HD 16/9, stereo
Di Visi Di Pietra Memorie, 2022, 9', HD 4/3, stereo
This session will explore the intersections between anthropology and filmmaking through the screening and discussion of three different short films, each of them proposing a specific formal and conceptual "worlding" of a specific territory. By considering human-nonhuman entanglements, by tracking flows and transformations of matter, or by imagining speculative scenarios that blurs past, present and future tenses, each of these films will propose a sensorial form to "think with" and "think through" some of the elements of the contemporary ecological crisis.
Andrea Bordoli has a background in Visual Anthropology (MA, University of Manchester), Visual Arts – Cinema (HEAD – Genève), and Anthropology and Philosophy (BA, Université de Neuchâtel).
His research and practice lies at the intersection between anthropological theory, film and visual art. He is currently pursuing a research-creation PhD in Media Anthropology at the University of Bern, Switzerland. His current PhD project he focuses on the territory of the mining town of Schefferville, Québec, and on the dynamics between the human and nonhuman beings that inhabit it. Since January 2022 he is a visiting PhD Candidate at the Anthropology Department of McGill University.
His works have been presented in academic settings and exhibited in film festivals and art spaces nationally and internationally, such as Visions du Réel Nyon, Rencontres Internationales Paris/Berlin, European Media Arts Festival Osnabrück, the Society for Visual Anthropology Film and Media Festival, ETHNOFEST Athens and others.
This talk will be presented jointly by the Critical Media Lab and Leadership for the Ecozoic (L4E).